Design walking stick SUPERSOFT ESCORT sturdy and comfortable handle made of plastic with soft rubber material and cushioning pads, mounted on a stick made of sturdy light metal, height adjustable, including special buffer.
---
Standard length: cm
Load capacity: 110 kg
Adjustable: 85 - 95 cm
Weight: 410 g
A particularly sturdy, comfortable handle made of plastic, covered with a soft rubber material and a cushioning pad on the top. Mounted with a chrome jewelry ring on a black anodized shot of light metal, height adjustable from 77 - 101 cm overall length with a special rubber buffer as a conclusion.
An extremely practical walker with a SUPER SOFTEN escort handle
An extremely noble design with chic.
Height adjustable from 77 cm - 101 cm and thus ideally adaptable to your height - aluminum shaft - non-slip rubber foot
Lightweight: 420 grams - Resilient to 120 Kg
Richtige Stocklänge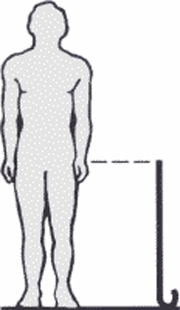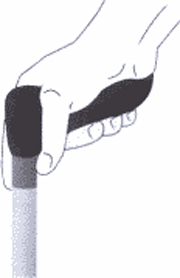 Hier zeigen wir Ihnen in unserem
Produktvideo
wie Sie die richtige Länge ausmessen und einen Holzstock leicht selbst kürzen können.
document.querySelector("form > input[data-mail='subject']").value = "Enquiry about article no.: " + vueApp.$store.getters.currentItemVariation.variation.number; document.addEventListener("onVariationChanged", function (e) { document.querySelector("form > input[data-mail='subject']").value = "Enquiry about article no.: " + vueApp.$store.getters.currentItemVariation.variation.number; });