Walking stick knob stick, solid brass chiseled, hardwood satin black lacquered
---
Standard length: 100 cm
Load capacity: 100 kg
Weight: 403 g
if(!document.getElementById('paypal-smart-payment-script')) { var script = document.createElement("script"); script.type = "module"; script.id = "paypal-smart-payment-script"; script.src = "https://cdn02.plentymarkets.com/nelb4lwvpm9a/plugin/38/paypal/js/smartPaymentScript.js"; script.setAttribute("data-client-id", "Aa75AvsRnx1OrlouICGs0y6TnJ2weorbG1kJxATb4PBP3rRFk2dzDSgbLqZKZLsJSHVRTDNNtykazwW3"); script.setAttribute("data-currency", "EUR"); script.setAttribute("data-client-token", "eyJicmFpbnRyZWUiOnsiYXV0aG9yaXphdGlvbkZpbmdlcnByaW50IjoiMDA5ODZlNDdhZGU4N2IzNTQzMDNkMzM1ODljMDA5MGEyYmNlNTIzZjk1MDNiMmI1ODYyOGEzMjdkYjEzYWU2NXxtZXJjaGFudF9pZD1yd3dua3FnMnhnNTZobTJuJnB1YmxpY19rZXk9ajJmYzJqcHhkZzZ2cDg0ZiZjcmVhdGVkX2F0PTIwMjMtMDUtMDlUMDc6NDE6MTEuODIyWiIsInZlcnNpb24iOiIzLXBheXBhbCJ9LCJwYXlwYWwiOnsiaWRUb2tlbiI6bnVsbCwiYWNjZXNzVG9rZW4iOiJBMjFBQVBIOS0tamhQWXVVZ1BIdGNlMG9ac3ZxN1VXSDdoZ0h5OE95dlhGeEluMWJ6ZTEteHJiNzVXazBZQ2gzTEJWRjE3ME5fWU5fbEhwS1VEVHhWQk5EZXBUX3RsWnhnIn19"); script.setAttribute("data-append-trailing-slash", ""); script.setAttribute("data-locale", "en_GB"); document.body.appendChild(script); } else { var script = document.getElementById('paypal-smart-payment-script'); script.setAttribute("data-client-id", "Aa75AvsRnx1OrlouICGs0y6TnJ2weorbG1kJxATb4PBP3rRFk2dzDSgbLqZKZLsJSHVRTDNNtykazwW3"); script.setAttribute("data-currency", "EUR"); script.setAttribute("data-client-token", "eyJicmFpbnRyZWUiOnsiYXV0aG9yaXphdGlvbkZpbmdlcnByaW50IjoiMDA5ODZlNDdhZGU4N2IzNTQzMDNkMzM1ODljMDA5MGEyYmNlNTIzZjk1MDNiMmI1ODYyOGEzMjdkYjEzYWU2NXxtZXJjaGFudF9pZD1yd3dua3FnMnhnNTZobTJuJnB1YmxpY19rZXk9ajJmYzJqcHhkZzZ2cDg0ZiZjcmVhdGVkX2F0PTIwMjMtMDUtMDlUMDc6NDE6MTEuODIyWiIsInZlcnNpb24iOiIzLXBheXBhbCJ9LCJwYXlwYWwiOnsiaWRUb2tlbiI6bnVsbCwiYWNjZXNzVG9rZW4iOiJBMjFBQVBIOS0tamhQWXVVZ1BIdGNlMG9ac3ZxN1VXSDdoZ0h5OE95dlhGeEluMWJ6ZTEteHJiNzVXazBZQ2gzTEJWRjE3ME5fWU5fbEhwS1VEVHhWQk5EZXBUX3RsWnhnIn19"); script.setAttribute("data-append-trailing-slash", ""); script.setAttribute("data-locale", "en_GB"); }
if(typeof renderPayPalButtons === 'function') { renderPayPalButtons('645a047c0bc78', 'paypal', 'buynow', 'rect', 'silver'); } else { document.addEventListener('payPalScriptInitialized', () => { renderPayPalButtons('645a047c0bc78', 'paypal', 'buynow', 'rect', 'silver'); }); }
The walking stick COLONEL - solid brass knob with fine chasings, great workmanship and a great eye-catcher for special occasions. The stick is made of hardwood, which is lacquered in a satin black.
Solid, chased knob handle made of brass
Sturdy hardwood, lacquered in silk matt black
Suitable for women and men up to 100 kg
Length approx. 100 cm can be easily shortened by yourself
Richtige Stocklänge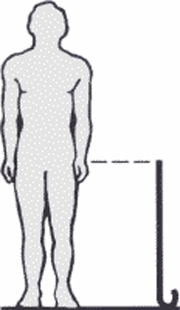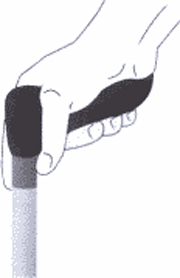 Hier zeigen wir Ihnen in unserem
Produktvideo
wie Sie die richtige Länge ausmessen und einen Holzstock leicht selbst kürzen können.
document.querySelector("form > input[data-mail='subject']").value = "Enquiry about article no.: " + vueApp.$store.getters.currentItemVariation.variation.number; document.addEventListener("onVariationChanged", function (e) { document.querySelector("form > input[data-mail='subject']").value = "Enquiry about article no.: " + vueApp.$store.getters.currentItemVariation.variation.number; });