Walking stick NAIROBI, wooden derby handle with African pattern, black varnished beechwood stick, silver jewelery ring Walking stick NAIROBI, wooden derby handle with African pattern, black varnished beechwood stick, silver jewelery ring
---
Standard length: 100 cm
Load capacity: 100 kg
Weight: 257 g
if(!document.getElementById('paypal-smart-payment-script')) { var script = document.createElement("script"); script.type = "module"; script.id = "paypal-smart-payment-script"; script.src = "https://cdn02.plentymarkets.com/nelb4lwvpm9a/plugin/16/paypal/js/smartPaymentScript.js"; script.setAttribute("data-client-id", "Aa75AvsRnx1OrlouICGs0y6TnJ2weorbG1kJxATb4PBP3rRFk2dzDSgbLqZKZLsJSHVRTDNNtykazwW3"); script.setAttribute("data-currency", "EUR"); script.setAttribute("data-client-token", "eyJicmFpbnRyZWUiOnsiYXV0aG9yaXphdGlvbkZpbmdlcnByaW50IjoiZGQ0NmE0MDk2OGE3NWYzOTg5NmQ2MGNmMDE5MGY0YWJlMWQ4YWFhNGQwZTBiNzJhYjkyMDdmMDM5YjQ1YzBjZXxtZXJjaGFudF9pZD1yd3dua3FnMnhnNTZobTJuJnB1YmxpY19rZXk9ajJmYzJqcHhkZzZ2cDg0ZiZjcmVhdGVkX2F0PTIwMjItMTEtMjdUMTg6MTQ6MTEuMDY1WiIsInZlcnNpb24iOiIzLXBheXBhbCJ9LCJwYXlwYWwiOnsiaWRUb2tlbiI6bnVsbCwiYWNjZXNzVG9rZW4iOiJBMjFBQU9TMGhaV2dkbF9CVkdkNDhISjUtMkZUZUJ0SjJQR0dkaWQ1WEtwWGpsdjlZN3M4czhLOVViSEg5OHlJTXhYUVY0OVNIYWRHR3lpREE1RmZ1a0dnVGlOMFVsVzZnIn19"); script.setAttribute("data-append-trailing-slash", ""); script.setAttribute("data-locale", "en_GB"); document.body.appendChild(script); }
if(typeof renderPayPalButtons === 'function') { renderPayPalButtons('6383b5332aee4', 'paypal', 'buynow', 'rect', 'silver'); } else { document.addEventListener('payPalScriptInitialized', () => { renderPayPalButtons('6383b5332aee4', 'paypal', 'buynow', 'rect', 'silver'); }); }
An upbeat walking stick with an ergonomically shaped wooden Derby handle covered with a great African pattern. Stick made of black stained and satin matt laqcuered beech wood.
Between the handle and the stick, a chased silver-plated brass jewelery ring is inserted and as a conclusion, the stick has a slim rubber bumper.
lively walking stick from handcraft manufactory
Ergonomic, comfortable wooden derby handle with African patterns
Stick made of sturdy beech wood, stained black and laqcuered with satin finish, silvered jewelery ring
Stick length: 100 cm, can easily be shortened
safe, non-slip rubber buffer made of special rubber
Suitable for ladies and gentlemen up to 100 kg
Richtige Stocklänge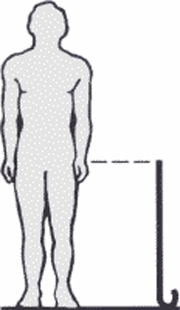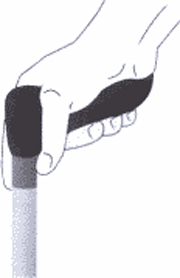 Hier zeigen wir Ihnen in unserem
Produktvideo
wie Sie die richtige Länge ausmessen und einen Holzstock leicht selbst kürzen können.
document.querySelector("form > input[data-mail='subject']").value = "Enquiry about article no.: " + vueApp.$store.getters.currentItemVariation.variation.number; document.addEventListener("onVariationChanged", function (e) { document.querySelector("form > input[data-mail='subject']").value = "Enquiry about article no.: " + vueApp.$store.getters.currentItemVariation.variation.number; });