Walking stick ASLAN , angle handle silver pewter with lion figure, stick ash wood dark grey, incl. rubber buffer, 96cm
---
Standard length: 100 cm
Load capacity: 100 kg
Weight: 388 g
if(!document.getElementById('paypal-smart-payment-script')) { var script = document.createElement("script"); script.type = "module"; script.id = "paypal-smart-payment-script"; script.src = "https://cdn02.plentymarkets.com/nelb4lwvpm9a/plugin/38/paypal/js/smartPaymentScript.js"; script.setAttribute("data-client-id", "Aa75AvsRnx1OrlouICGs0y6TnJ2weorbG1kJxATb4PBP3rRFk2dzDSgbLqZKZLsJSHVRTDNNtykazwW3"); script.setAttribute("data-currency", "EUR"); script.setAttribute("data-client-token", "eyJicmFpbnRyZWUiOnsiYXV0aG9yaXphdGlvbkZpbmdlcnByaW50IjoiOGFiMDZhYTU0ZjQ4NjRkZTVmYjJhMGIwMGMzMGJjYzY4MzQ4YzdlMzU3NDRhZTgyNzMzNzY5MWNhNTUzYzAyM3xtZXJjaGFudF9pZD1yd3dua3FnMnhnNTZobTJuJnB1YmxpY19rZXk9ajJmYzJqcHhkZzZ2cDg0ZiZjcmVhdGVkX2F0PTIwMjMtMTAtMjRUMjE6NDk6NDIuNDg1WiIsInZlcnNpb24iOiIzLXBheXBhbCJ9LCJwYXlwYWwiOnsiaWRUb2tlbiI6bnVsbCwiYWNjZXNzVG9rZW4iOiJBMjFBQU40dHpGNHFka3FQTV9XZ210dnA0b3F0anl3dnZuSWF3U29Uc1NkZlc0Q2JWc3pUdXhBU0QwSmthYnlLaHhaa2JNeXFFUWVxVGJzQlhVQ0NCLWhKV3A2bUFwamxRIn19"); script.setAttribute("data-append-trailing-slash", ""); script.setAttribute("data-locale", "en_GB"); document.body.appendChild(script); } else { var script = document.getElementById('paypal-smart-payment-script'); script.setAttribute("data-client-id", "Aa75AvsRnx1OrlouICGs0y6TnJ2weorbG1kJxATb4PBP3rRFk2dzDSgbLqZKZLsJSHVRTDNNtykazwW3"); script.setAttribute("data-currency", "EUR"); script.setAttribute("data-client-token", "eyJicmFpbnRyZWUiOnsiYXV0aG9yaXphdGlvbkZpbmdlcnByaW50IjoiOGFiMDZhYTU0ZjQ4NjRkZTVmYjJhMGIwMGMzMGJjYzY4MzQ4YzdlMzU3NDRhZTgyNzMzNzY5MWNhNTUzYzAyM3xtZXJjaGFudF9pZD1yd3dua3FnMnhnNTZobTJuJnB1YmxpY19rZXk9ajJmYzJqcHhkZzZ2cDg0ZiZjcmVhdGVkX2F0PTIwMjMtMTAtMjRUMjE6NDk6NDIuNDg1WiIsInZlcnNpb24iOiIzLXBheXBhbCJ9LCJwYXlwYWwiOnsiaWRUb2tlbiI6bnVsbCwiYWNjZXNzVG9rZW4iOiJBMjFBQU40dHpGNHFka3FQTV9XZ210dnA0b3F0anl3dnZuSWF3U29Uc1NkZlc0Q2JWc3pUdXhBU0QwSmthYnlLaHhaa2JNeXFFUWVxVGJzQlhVQ0NCLWhKV3A2bUFwamxRIn19"); script.setAttribute("data-append-trailing-slash", ""); script.setAttribute("data-locale", "en_GB"); }
if (typeof paypal_plenty_sdk === 'undefined' || typeof renderPayPalButtons !== 'function') { document.addEventListener('payPalScriptInitialized', () => { renderPayPalButtons('6538425bdeab9', 'paypal', 'buynow', 'rect', 'silver'); }); } else { renderPayPalButtons('6538425bdeab9', 'paypal', 'buynow', 'rect', 'silver'); }
ASLAN walking stick, a modern hand-flattering handle made of silver pewter in combination with a powerful symbol. The lion is worked into the shape of the angled handle and offers a harmonious feeling of carrying thanks to this dynamic shape. The stick made of ash wood is stained dark grey-brown and hand-polished. The ash grain makes each cane unique. The article is already equipped with a rubber buffer.
refined angle handle with a solid silver pewter lion protruding from the handle
stable, elegant stick made of ash wood stained grey-brown
suitable up to 100 kg.
Elegance and safety unite in this cane
Length approx. 96 cm easy to shorten by yourself
Richtige Stocklänge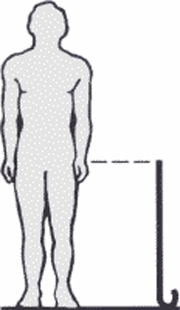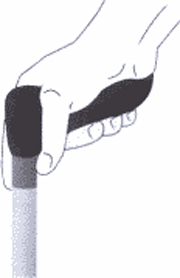 Hier zeigen wir Ihnen in unserem
Produktvideo
wie Sie die richtige Länge ausmessen und einen Holzstock leicht selbst kürzen können.
document.querySelector("form > input[data-mail='subject']").value = "Enquiry about article no.: " + vueApp.$store.getters.currentItemVariation.variation.number; document.addEventListener("onVariationChanged", function (e) { document.querySelector("form > input[data-mail='subject']").value = "Enquiry about article no.: " + vueApp.$store.getters.currentItemVariation.variation.number; });