Walking stick GOLF, knob handle silver tin, stick hardwood painted black
---
Standard length: 100 cm
Load capacity: 100 kg
Weight: 443 g
if(!document.getElementById('paypal-smart-payment-script')) { var script = document.createElement("script"); script.type = "module"; script.id = "paypal-smart-payment-script"; script.src = "https://cdn02.plentymarkets.com/nelb4lwvpm9a/plugin/16/paypal/js/smartPaymentScript.js"; script.setAttribute("data-client-id", "Aa75AvsRnx1OrlouICGs0y6TnJ2weorbG1kJxATb4PBP3rRFk2dzDSgbLqZKZLsJSHVRTDNNtykazwW3"); script.setAttribute("data-currency", "EUR"); script.setAttribute("data-client-token", "eyJicmFpbnRyZWUiOnsiYXV0aG9yaXphdGlvbkZpbmdlcnByaW50IjoiY2YzMWI2NWUxM2ZiN2E0ODU0MTRhOTNhNjcyYmQwNWEyOTc0MzA1NTVhYzc2ZmRiMDRlODEzMmQ3YzdlYTIxNnxtZXJjaGFudF9pZD1yd3dua3FnMnhnNTZobTJuJnB1YmxpY19rZXk9ajJmYzJqcHhkZzZ2cDg0ZiZjcmVhdGVkX2F0PTIwMjItMTEtMjdUMTE6MTM6MzIuNDg3WiIsInZlcnNpb24iOiIzLXBheXBhbCJ9LCJwYXlwYWwiOnsiaWRUb2tlbiI6bnVsbCwiYWNjZXNzVG9rZW4iOiJBMjFBQU1GTTNTbW9qdW5IYW81dU5UN05QWTY5RVUwOFJTLWhyQmczdlVoVkJfa0E0ZHRqMEdyYUhCcGFYajFVY2pkOERBSkNKUVlBb09EeDNHRllkOEdkazFrSlYxOWJnIn19"); script.setAttribute("data-append-trailing-slash", ""); script.setAttribute("data-locale", "en_GB"); document.body.appendChild(script); }
if(typeof renderPayPalButtons === 'function') { renderPayPalButtons('63834f6a1d4a2', 'paypal', 'buynow', 'rect', 'silver'); } else { document.addEventListener('payPalScriptInitialized', () => { renderPayPalButtons('63834f6a1d4a2', 'paypal', 'buynow', 'rect', 'silver'); }); }
A real collector's item for the fervent lovers of the GOLF.
True to style in this knob sticks becomes clear that one does not have to stay with the standard model, but also has individual development options in a walking stick. The handle made of solid silver tin offers a great hand rest area and the satin black painted floor the perfect complement.
sophisticated knob grip in the form of a golf made of solid silver tin
stable, elegant stick in lacquered hardwood in black
including non-slip rubber buffer
Suitable for ladies and gentlemen up to 100 kg.
Elegance and security combination in this stick
Length approx. 100 cm can be shortened easily
Richtige Stocklänge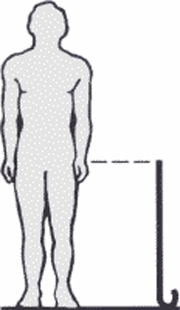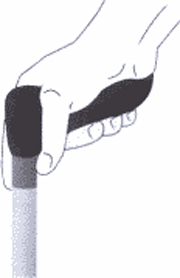 Hier zeigen wir Ihnen in unserem
Produktvideo
wie Sie die richtige Länge ausmessen und einen Holzstock leicht selbst kürzen können.
document.querySelector("form > input[data-mail='subject']").value = "Enquiry about article no.: " + vueApp.$store.getters.currentItemVariation.variation.number; document.addEventListener("onVariationChanged", function (e) { document.querySelector("form > input[data-mail='subject']").value = "Enquiry about article no.: " + vueApp.$store.getters.currentItemVariation.variation.number; });