Walking stick LEONE, Fritz handle lion made of solid silver tin, Mongoy wood
---
Standard length: 96 cm
Load capacity: 100 kg
Weight: 565 g
if(!document.getElementById('paypal-smart-payment-script')) { var script = document.createElement("script"); script.type = "module"; script.id = "paypal-smart-payment-script"; script.src = "https://cdn02.plentymarkets.com/nelb4lwvpm9a/plugin/38/paypal/js/smartPaymentScript.js"; script.setAttribute("data-client-id", "Aa75AvsRnx1OrlouICGs0y6TnJ2weorbG1kJxATb4PBP3rRFk2dzDSgbLqZKZLsJSHVRTDNNtykazwW3"); script.setAttribute("data-currency", "EUR"); script.setAttribute("data-client-token", "eyJicmFpbnRyZWUiOnsiYXV0aG9yaXphdGlvbkZpbmdlcnByaW50IjoiNGQ0MzJmYzNhMjc2OWE4MTFjOTRmODAxOGU5ZWFlZDk5YzdkNmViZTVjNjFkZDA0MGI1NzM1ODdkNTA3ODRiMXxtZXJjaGFudF9pZD1yd3dua3FnMnhnNTZobTJuJnB1YmxpY19rZXk9ajJmYzJqcHhkZzZ2cDg0ZiZjcmVhdGVkX2F0PTIwMjMtMDYtMDdUMTc6NDI6NTEuNzQ3WiIsInZlcnNpb24iOiIzLXBheXBhbCJ9LCJwYXlwYWwiOnsiaWRUb2tlbiI6bnVsbCwiYWNjZXNzVG9rZW4iOiJBMjFBQU85NFZsNWtoRTg0alBnTlFFRHFnX2h4Z19FY0locVpJQmxFVUthTXptNVNVNEJ3Y0NtVEI5YzdFUWJMaGtuUS1adTRkZTlPNy1KQjc0cjVXSUdDYTFjWVktY1BnIn19"); script.setAttribute("data-append-trailing-slash", ""); script.setAttribute("data-locale", "en_GB"); document.body.appendChild(script); } else { var script = document.getElementById('paypal-smart-payment-script'); script.setAttribute("data-client-id", "Aa75AvsRnx1OrlouICGs0y6TnJ2weorbG1kJxATb4PBP3rRFk2dzDSgbLqZKZLsJSHVRTDNNtykazwW3"); script.setAttribute("data-currency", "EUR"); script.setAttribute("data-client-token", "eyJicmFpbnRyZWUiOnsiYXV0aG9yaXphdGlvbkZpbmdlcnByaW50IjoiNGQ0MzJmYzNhMjc2OWE4MTFjOTRmODAxOGU5ZWFlZDk5YzdkNmViZTVjNjFkZDA0MGI1NzM1ODdkNTA3ODRiMXxtZXJjaGFudF9pZD1yd3dua3FnMnhnNTZobTJuJnB1YmxpY19rZXk9ajJmYzJqcHhkZzZ2cDg0ZiZjcmVhdGVkX2F0PTIwMjMtMDYtMDdUMTc6NDI6NTEuNzQ3WiIsInZlcnNpb24iOiIzLXBheXBhbCJ9LCJwYXlwYWwiOnsiaWRUb2tlbiI6bnVsbCwiYWNjZXNzVG9rZW4iOiJBMjFBQU85NFZsNWtoRTg0alBnTlFFRHFnX2h4Z19FY0locVpJQmxFVUthTXptNVNVNEJ3Y0NtVEI5YzdFUWJMaGtuUS1adTRkZTlPNy1KQjc0cjVXSUdDYTFjWVktY1BnIn19"); script.setAttribute("data-append-trailing-slash", ""); script.setAttribute("data-locale", "en_GB"); }
if(typeof renderPayPalButtons === 'function') { renderPayPalButtons('6480cf4124b13', 'paypal', 'buynow', 'rect', 'silver'); } else { document.addEventListener('payPalScriptInitialized', () => { renderPayPalButtons('6480cf4124b13', 'paypal', 'buynow', 'rect', 'silver'); }); }
Walking Stick LEONE, the classic piece of jewelery for unusual occasions - or simply for everyday life.
Finally an attractive handle with a great design - the lion is worked into the shape of the Fritz grip and offers through this dynamic form a harmonious feel.
The stick of Mongoy wood captivates with the full warm color tone and a fine grain, which visually is an absolute highlight.
refined Fritz grip - integrated lion made of solid silver tin
stable, elegant stick made of mongoy wood
including rubber buffer
suitable for ladies and gentlemen up to 100 kg.
elegance and security unite in this stick
Length approx. 96 cm, easily self-shortening
Richtige Stocklänge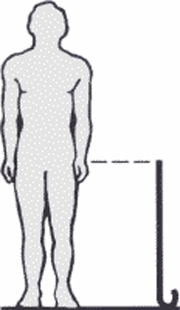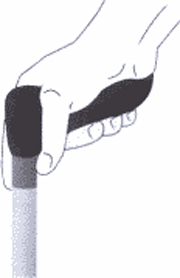 Hier zeigen wir Ihnen in unserem
Produktvideo
wie Sie die richtige Länge ausmessen und einen Holzstock leicht selbst kürzen können.
document.querySelector("form > input[data-mail='subject']").value = "Enquiry about article no.: " + vueApp.$store.getters.currentItemVariation.variation.number; document.addEventListener("onVariationChanged", function (e) { document.querySelector("form > input[data-mail='subject']").value = "Enquiry about article no.: " + vueApp.$store.getters.currentItemVariation.variation.number; });