Walking stick SKULL LONGO, Gothic, knob handle solid silver tin in the shape of a skull, stick black lacquered hardwood, incl. Rubber buffer, 100 cm
---
Standard length: 100 cm
Load capacity: 100 kg
Weight: 393 g
if(!document.getElementById('paypal-smart-payment-script')) { var script = document.createElement("script"); script.type = "module"; script.id = "paypal-smart-payment-script"; script.src = "https://cdn02.plentymarkets.com/nelb4lwvpm9a/plugin/38/paypal/js/smartPaymentScript.js"; script.setAttribute("data-client-id", "Aa75AvsRnx1OrlouICGs0y6TnJ2weorbG1kJxATb4PBP3rRFk2dzDSgbLqZKZLsJSHVRTDNNtykazwW3"); script.setAttribute("data-currency", "EUR"); script.setAttribute("data-client-token", "eyJicmFpbnRyZWUiOnsiYXV0aG9yaXphdGlvbkZpbmdlcnByaW50IjoiZjc1MDMwODdjMTI1YTkxODhkMzhiNTFlNTJlYzEwY2U2ODdhODU4YTgxODBjNjBlYjQwOTE5MDY0NmE0MTM4NnxtZXJjaGFudF9pZD1yd3dua3FnMnhnNTZobTJuJnB1YmxpY19rZXk9ajJmYzJqcHhkZzZ2cDg0ZiZjcmVhdGVkX2F0PTIwMjMtMDktMDNUMDg6MTY6NDIuODkyWiIsInZlcnNpb24iOiIzLXBheXBhbCJ9LCJwYXlwYWwiOnsiaWRUb2tlbiI6bnVsbCwiYWNjZXNzVG9rZW4iOiJBMjFBQU83WGxQOW04dzU4R3F2Ujlwc0dLdGk4d2lYUU5YY1g5WFZYa3BMX2ppby1aVzFYSUx4MmljUi00bEtVQ3dRbXV0bUM3NENvaFdjZ014MXBaSHRfQXM0c0lqSXdnIn19"); script.setAttribute("data-append-trailing-slash", ""); script.setAttribute("data-locale", "en_GB"); document.body.appendChild(script); } else { var script = document.getElementById('paypal-smart-payment-script'); script.setAttribute("data-client-id", "Aa75AvsRnx1OrlouICGs0y6TnJ2weorbG1kJxATb4PBP3rRFk2dzDSgbLqZKZLsJSHVRTDNNtykazwW3"); script.setAttribute("data-currency", "EUR"); script.setAttribute("data-client-token", "eyJicmFpbnRyZWUiOnsiYXV0aG9yaXphdGlvbkZpbmdlcnByaW50IjoiZjc1MDMwODdjMTI1YTkxODhkMzhiNTFlNTJlYzEwY2U2ODdhODU4YTgxODBjNjBlYjQwOTE5MDY0NmE0MTM4NnxtZXJjaGFudF9pZD1yd3dua3FnMnhnNTZobTJuJnB1YmxpY19rZXk9ajJmYzJqcHhkZzZ2cDg0ZiZjcmVhdGVkX2F0PTIwMjMtMDktMDNUMDg6MTY6NDIuODkyWiIsInZlcnNpb24iOiIzLXBheXBhbCJ9LCJwYXlwYWwiOnsiaWRUb2tlbiI6bnVsbCwiYWNjZXNzVG9rZW4iOiJBMjFBQU83WGxQOW04dzU4R3F2Ujlwc0dLdGk4d2lYUU5YY1g5WFZYa3BMX2ppby1aVzFYSUx4MmljUi00bEtVQ3dRbXV0bUM3NENvaFdjZ014MXBaSHRfQXM0c0lqSXdnIn19"); script.setAttribute("data-append-trailing-slash", ""); script.setAttribute("data-locale", "en_GB"); }
if (typeof paypal_plenty_sdk === 'undefined' || typeof renderPayPalButtons !== 'function') { document.addEventListener('payPalScriptInitialized', () => { renderPayPalButtons('64f4487ce5d99', 'paypal', 'buynow', 'rect', 'silver'); }); } else { renderPayPalButtons('64f4487ce5d99', 'paypal', 'buynow', 'rect', 'silver'); }
This noble stick is not only a great companion, but impresses with its mystical symbolism and gives every wearer a mysterious note. This knob grip made of solid silver pewter in the shape of a detailed skull is also a real hand flatterer and lies perfectly in the hand. The handle is placed on a section made of black lacquered beech wood with a total length of 100 cm. At the end the stick has a slim rubber buffer.

Finely carved skull made of solid silver tin.
Stable, elegant stick made of lacquered hardwood in black.
Safe, non-slip rubber buffer made of special rubber.
Suitable for women and men, length approx. 100 cm (can be shortened easily yourself).
The ideal companion for strolling and for special occasions.
Weight 393 g
Richtige Stocklänge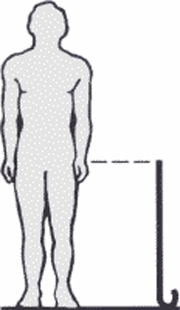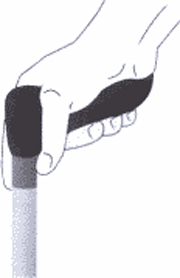 Hier zeigen wir Ihnen in unserem
Produktvideo
wie Sie die richtige Länge ausmessen und einen Holzstock leicht selbst kürzen können.
document.querySelector("form > input[data-mail='subject']").value = "Enquiry about article no.: " + vueApp.$store.getters.currentItemVariation.variation.number; document.addEventListener("onVariationChanged", function (e) { document.querySelector("form > input[data-mail='subject']").value = "Enquiry about article no.: " + vueApp.$store.getters.currentItemVariation.variation.number; });