Walking stick ARTDECO slim derby handle made of plantation ebony incl. Mother-of-pearl and onyx decorations, hardwood stick, satin black lacquered
---
Standard length: 100 cm
Load capacity: 100 kg
Weight: 321 g
if(!document.getElementById('paypal-smart-payment-script')) { var script = document.createElement("script"); script.type = "module"; script.id = "paypal-smart-payment-script"; script.src = "https://cdn02.plentymarkets.com/nelb4lwvpm9a/plugin/38/paypal/js/smartPaymentScript.js"; script.setAttribute("data-client-id", "Aa75AvsRnx1OrlouICGs0y6TnJ2weorbG1kJxATb4PBP3rRFk2dzDSgbLqZKZLsJSHVRTDNNtykazwW3"); script.setAttribute("data-currency", "EUR"); script.setAttribute("data-client-token", "eyJicmFpbnRyZWUiOnsiYXV0aG9yaXphdGlvbkZpbmdlcnByaW50IjoiYjZjMzMwNTViZjhmODQyNzMwOTg3ZTczYWMwNmQ3ZDc2YzI4MmQ3N2UyN2QyYWY2ZTBmN2E5YzI1YzRjNjFhOXxtZXJjaGFudF9pZD1yd3dua3FnMnhnNTZobTJuJnB1YmxpY19rZXk9ajJmYzJqcHhkZzZ2cDg0ZiZjcmVhdGVkX2F0PTIwMjMtMDYtMDZUMTI6MzU6MDQuNTM3WiIsInZlcnNpb24iOiIzLXBheXBhbCJ9LCJwYXlwYWwiOnsiaWRUb2tlbiI6bnVsbCwiYWNjZXNzVG9rZW4iOiJBMjFBQU52WHVSRm5BVVJMeUk1ZHlFdDFJTllKUnJzMHBrM1ZUUVRzVXhwb25aYnEtTF9TQTlyRXhiWVJfWVZZQXJhR3ZwdTNJYUJGMEtzcTdmY0VqNGRaREdmQW9rMEFnIn19"); script.setAttribute("data-append-trailing-slash", ""); script.setAttribute("data-locale", "en_GB"); document.body.appendChild(script); } else { var script = document.getElementById('paypal-smart-payment-script'); script.setAttribute("data-client-id", "Aa75AvsRnx1OrlouICGs0y6TnJ2weorbG1kJxATb4PBP3rRFk2dzDSgbLqZKZLsJSHVRTDNNtykazwW3"); script.setAttribute("data-currency", "EUR"); script.setAttribute("data-client-token", "eyJicmFpbnRyZWUiOnsiYXV0aG9yaXphdGlvbkZpbmdlcnByaW50IjoiYjZjMzMwNTViZjhmODQyNzMwOTg3ZTczYWMwNmQ3ZDc2YzI4MmQ3N2UyN2QyYWY2ZTBmN2E5YzI1YzRjNjFhOXxtZXJjaGFudF9pZD1yd3dua3FnMnhnNTZobTJuJnB1YmxpY19rZXk9ajJmYzJqcHhkZzZ2cDg0ZiZjcmVhdGVkX2F0PTIwMjMtMDYtMDZUMTI6MzU6MDQuNTM3WiIsInZlcnNpb24iOiIzLXBheXBhbCJ9LCJwYXlwYWwiOnsiaWRUb2tlbiI6bnVsbCwiYWNjZXNzVG9rZW4iOiJBMjFBQU52WHVSRm5BVVJMeUk1ZHlFdDFJTllKUnJzMHBrM1ZUUVRzVXhwb25aYnEtTF9TQTlyRXhiWVJfWVZZQXJhR3ZwdTNJYUJGMEtzcTdmY0VqNGRaREdmQW9rMEFnIn19"); script.setAttribute("data-append-trailing-slash", ""); script.setAttribute("data-locale", "en_GB"); }
if(typeof renderPayPalButtons === 'function') { renderPayPalButtons('647f29b37e7c5', 'paypal', 'buynow', 'rect', 'silver'); } else { document.addEventListener('payPalScriptInitialized', () => { renderPayPalButtons('647f29b37e7c5', 'paypal', 'buynow', 'rect', 'silver'); }); }
A slim derby handle made of real, hand-polished plantation ebony. Set off with a fine jewelry ring with inlay made of mother-of-pearl and onyx - set in a solid chrome ring. Mounted on a semi-gloss black lacquered hardwood section with a slim rubber buffer.
A noble gift made from valuable materials!
Walking stick ARTDECO inc. mother of pearl and onyx inlays
Derby Handle from real plantation ebony
Stick made of hardwood satin finished lacquered black
Length 100 cm, easy to be shortened

Richtige Stocklänge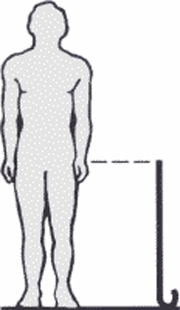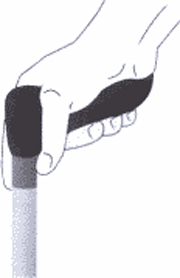 Hier zeigen wir Ihnen in unserem
Produktvideo
wie Sie die richtige Länge ausmessen und einen Holzstock leicht selbst kürzen können.
document.querySelector("form > input[data-mail='subject']").value = "Enquiry about article no.: " + vueApp.$store.getters.currentItemVariation.variation.number; document.addEventListener("onVariationChanged", function (e) { document.querySelector("form > input[data-mail='subject']").value = "Enquiry about article no.: " + vueApp.$store.getters.currentItemVariation.variation.number; });