Walking stick AMBER, ergonomic derby grip, Amber imitation, stick bechwood, slightly flamed and pickled in a shaded like cherry tree, 96 cm, including rubber buffer
---
Standard length: 94 cm
Load capacity: 100 kg
Weight: 424 g
if(!document.getElementById('paypal-smart-payment-script')) { var script = document.createElement("script"); script.type = "module"; script.id = "paypal-smart-payment-script"; script.src = "https://cdn02.plentymarkets.com/nelb4lwvpm9a/plugin/38/paypal/js/smartPaymentScript.js"; script.setAttribute("data-client-id", "Aa75AvsRnx1OrlouICGs0y6TnJ2weorbG1kJxATb4PBP3rRFk2dzDSgbLqZKZLsJSHVRTDNNtykazwW3"); script.setAttribute("data-currency", "EUR"); script.setAttribute("data-client-token", "eyJicmFpbnRyZWUiOnsiYXV0aG9yaXphdGlvbkZpbmdlcnByaW50IjoiZjRkZGIwYTIwMWVhM2RkOWM1ZDJmYzIzMzIwOGZmNTZhYzBmNzZmNTU1NWE1NDQ0MGI5MDU3ZWQ2NWYzOWQ3MHxtZXJjaGFudF9pZD1yd3dua3FnMnhnNTZobTJuJnB1YmxpY19rZXk9ajJmYzJqcHhkZzZ2cDg0ZiZjcmVhdGVkX2F0PTIwMjMtMDMtMjVUMTQ6NTQ6MjUuMzgxWiIsInZlcnNpb24iOiIzLXBheXBhbCJ9LCJwYXlwYWwiOnsiaWRUb2tlbiI6bnVsbCwiYWNjZXNzVG9rZW4iOiJBMjFBQVBCcUxEdXRhQXRLSE03TUtvdk5ZZThnWDBXUTBQRDNOankwa2dFaVJWdktTeWZPc1dDci1yZUhBbG1DbERhSWRKUUI4NlV1Ym9FdFp2aEVjSWV1Z2dFUEhiVXhRIn19"); script.setAttribute("data-append-trailing-slash", ""); script.setAttribute("data-locale", "en_GB"); document.body.appendChild(script); } else { var script = document.getElementById('paypal-smart-payment-script'); script.setAttribute("data-client-id", "Aa75AvsRnx1OrlouICGs0y6TnJ2weorbG1kJxATb4PBP3rRFk2dzDSgbLqZKZLsJSHVRTDNNtykazwW3"); script.setAttribute("data-currency", "EUR"); script.setAttribute("data-client-token", "eyJicmFpbnRyZWUiOnsiYXV0aG9yaXphdGlvbkZpbmdlcnByaW50IjoiZjRkZGIwYTIwMWVhM2RkOWM1ZDJmYzIzMzIwOGZmNTZhYzBmNzZmNTU1NWE1NDQ0MGI5MDU3ZWQ2NWYzOWQ3MHxtZXJjaGFudF9pZD1yd3dua3FnMnhnNTZobTJuJnB1YmxpY19rZXk9ajJmYzJqcHhkZzZ2cDg0ZiZjcmVhdGVkX2F0PTIwMjMtMDMtMjVUMTQ6NTQ6MjUuMzgxWiIsInZlcnNpb24iOiIzLXBheXBhbCJ9LCJwYXlwYWwiOnsiaWRUb2tlbiI6bnVsbCwiYWNjZXNzVG9rZW4iOiJBMjFBQVBCcUxEdXRhQXRLSE03TUtvdk5ZZThnWDBXUTBQRDNOankwa2dFaVJWdktTeWZPc1dDci1yZUhBbG1DbERhSWRKUUI4NlV1Ym9FdFp2aEVjSWV1Z2dFUEhiVXhRIn19"); script.setAttribute("data-append-trailing-slash", ""); script.setAttribute("data-locale", "en_GB"); }
if(typeof renderPayPalButtons === 'function') { renderPayPalButtons('641f0c464e158', 'paypal', 'buynow', 'rect', 'silver'); } else { document.addEventListener('payPalScriptInitialized', () => { renderPayPalButtons('641f0c464e158', 'paypal', 'buynow', 'rect', 'silver'); }); }
Does this stick come from the legendary amber room? The detailed gold-shimmy amber -imitate fascinates us just like the missing amber room. But this imitate is more robust than real amber.
The ergonomic (large hand rest) grip is made of acetate and the stick is made of bechwood, slightly flamed and pickled in a shaded like cherry tree.
Richtige Stocklänge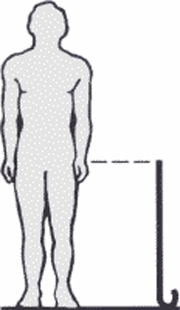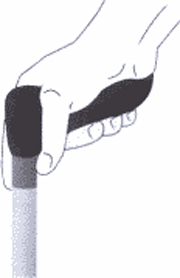 Hier zeigen wir Ihnen in unserem
Produktvideo
wie Sie die richtige Länge ausmessen und einen Holzstock leicht selbst kürzen können.
document.querySelector("form > input[data-mail='subject']").value = "Enquiry about article no.: " + vueApp.$store.getters.currentItemVariation.variation.number; document.addEventListener("onVariationChanged", function (e) { document.querySelector("form > input[data-mail='subject']").value = "Enquiry about article no.: " + vueApp.$store.getters.currentItemVariation.variation.number; });