Silvercane HUNTING, handmade Fritz handle, fine silver plated, beech wood black
---
Standard length: 98 cm
Load capacity: 100 kg
Weight: 400 g
if(!document.getElementById('paypal-smart-payment-script')) { var script = document.createElement("script"); script.type = "module"; script.id = "paypal-smart-payment-script"; script.src = "https://cdn02.plentymarkets.com/nelb4lwvpm9a/plugin/16/paypal/js/smartPaymentScript.js"; script.setAttribute("data-client-id", "Aa75AvsRnx1OrlouICGs0y6TnJ2weorbG1kJxATb4PBP3rRFk2dzDSgbLqZKZLsJSHVRTDNNtykazwW3"); script.setAttribute("data-currency", "EUR"); script.setAttribute("data-client-token", "eyJicmFpbnRyZWUiOnsiYXV0aG9yaXphdGlvbkZpbmdlcnByaW50IjoiYjY1NzFmMDQwYTA5OTcyOGY0YzdiMTg5ODMzNzBmNDk5ZTM3YjdlNzBlMDI2MGZkYzBiZGZhOTg0Zjk1NWFkZHxtZXJjaGFudF9pZD1yd3dua3FnMnhnNTZobTJuJnB1YmxpY19rZXk9ajJmYzJqcHhkZzZ2cDg0ZiZjcmVhdGVkX2F0PTIwMjItMTEtMjdUMTI6MTM6MzQuNzk5WiIsInZlcnNpb24iOiIzLXBheXBhbCJ9LCJwYXlwYWwiOnsiaWRUb2tlbiI6bnVsbCwiYWNjZXNzVG9rZW4iOiJBMjFBQVAycTFHSHE0NnVfQmEzODlTTDNPMUlhTU1kSnlNWE9jRVdpY29HSG1ULTFDdmZmQW8zaFBPa0FxNERUTmZPSWYtakR2VUdQcTM2SXNsVERvb2JYLXMxbFVXTDFnIn19"); script.setAttribute("data-append-trailing-slash", ""); script.setAttribute("data-locale", "en_GB"); document.body.appendChild(script); }
if(typeof renderPayPalButtons === 'function') { renderPayPalButtons('638362761d858', 'paypal', 'buynow', 'rect', 'silver'); } else { document.addEventListener('payPalScriptInitialized', () => { renderPayPalButtons('638362761d858', 'paypal', 'buynow', 'rect', 'silver'); }); }
Hand-crafted Derby handle with fine silvering and elaborate patterns and embellishments that are reminiscent of a hunt through the forest, because on the one hand a playful and on the other hand a wild impression is conveyed. The handle is placed on a stick of black-stained, satin-matt lacquered beech wood, which ends with a slim rubber buffer.
noble walking stick from German silversmiths
elegant handcrafted Fritz handle, fine silver plated
Pole made of sturdy beech wood, stained black and painted satin finish.
Length 98 cm (can be shortened), safe / non-slip rubber buffer,
Suitable for men and women up to 100 kg body weight
a noble stick and a pearl of the Baroque.
Richtige Stocklänge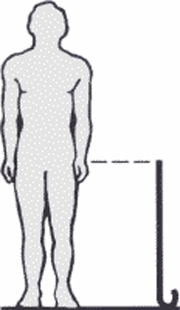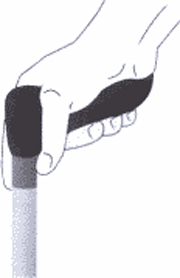 Hier zeigen wir Ihnen in unserem
Produktvideo
wie Sie die richtige Länge ausmessen und einen Holzstock leicht selbst kürzen können.
document.querySelector("form > input[data-mail='subject']").value = "Enquiry about article no.: " + vueApp.$store.getters.currentItemVariation.variation.number; document.addEventListener("onVariationChanged", function (e) { document.querySelector("form > input[data-mail='subject']").value = "Enquiry about article no.: " + vueApp.$store.getters.currentItemVariation.variation.number; });