Walking stick AVANTGARDE, rosewood incl. mother-of-pearl and onyx ornaments
---
Standard length: 100 cm
Load capacity: 100 kg
Weight: 398 g
if(!document.getElementById('paypal-smart-payment-script')) { var script = document.createElement("script"); script.type = "module"; script.id = "paypal-smart-payment-script"; script.src = "https://cdn02.plentymarkets.com/nelb4lwvpm9a/plugin/38/paypal/js/smartPaymentScript.js"; script.setAttribute("data-client-id", "Aa75AvsRnx1OrlouICGs0y6TnJ2weorbG1kJxATb4PBP3rRFk2dzDSgbLqZKZLsJSHVRTDNNtykazwW3"); script.setAttribute("data-currency", "EUR"); script.setAttribute("data-client-token", "eyJicmFpbnRyZWUiOnsiYXV0aG9yaXphdGlvbkZpbmdlcnByaW50IjoiMDk5MGMwNjg0MDFkMzhkMjUzYzY3NTE1ZjZmYThiNmVhMmEyODQ3M2Y0ZmM1NmUwY2YwZmUwNWFmMjMzZWQ3NHxtZXJjaGFudF9pZD1yd3dua3FnMnhnNTZobTJuJnB1YmxpY19rZXk9ajJmYzJqcHhkZzZ2cDg0ZiZjcmVhdGVkX2F0PTIwMjMtMDEtMjhUMTk6Mjc6MjAuMjY5WiIsInZlcnNpb24iOiIzLXBheXBhbCJ9LCJwYXlwYWwiOnsiaWRUb2tlbiI6bnVsbCwiYWNjZXNzVG9rZW4iOiJBMjFBQU9fNGowLXRBRWJ6OE1veGZrWWVaNnZQT3B2Z3RuVDBqSHg1cm5jX2NqWnc0cG54RlJRUHByRW5pRDFhemg5WDhsQkdaSXduT29jQUtPbXVreDVnSlQtZlhIcXhnIn19"); script.setAttribute("data-append-trailing-slash", ""); script.setAttribute("data-locale", "en_GB"); document.body.appendChild(script); }
if(typeof renderPayPalButtons === 'function') { renderPayPalButtons('63d5798aa4f18', 'paypal', 'buynow', 'rect', 'silver'); } else { document.addEventListener('payPalScriptInitialized', () => { renderPayPalButtons('63d5798aa4f18', 'paypal', 'buynow', 'rect', 'silver'); }); }
AVANTGARDE- modern, contemporary and classic in style: an ergonomically shaped Derby handle made of rosewood. A rarity that we can obtain as an exclusive line. Fitted with a fine brass ring with mother-of-pearl and onyx inlays. Mounted on a stick also made of rosewood, which is hand-polished. Due to the processing without any varnish, the wood retains its characteristic suppleness in every hand. A noble gift made of precious materials. The total length is 100 cm and the walking stick comes with a rubber buffer.
Ergonomic Derby handle made of fine rosewood hand-polished
Brass jewellery ring with mother-of-pearl/onyx inlays handmade
stick made of hand polished rosewood
suitable for ladies and gentlemen up to 100 kg
total length approx. 100 cm, can be shortened, incl. rubber buffer
Richtige Stocklänge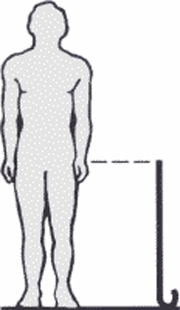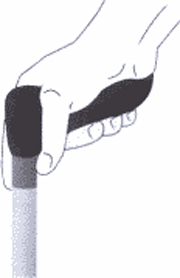 Hier zeigen wir Ihnen in unserem
Produktvideo
wie Sie die richtige Länge ausmessen und einen Holzstock leicht selbst kürzen können.
document.querySelector("form > input[data-mail='subject']").value = "Enquiry about article no.: " + vueApp.$store.getters.currentItemVariation.variation.number; document.addEventListener("onVariationChanged", function (e) { document.querySelector("form > input[data-mail='subject']").value = "Enquiry about article no.: " + vueApp.$store.getters.currentItemVariation.variation.number; });