Walking stick SAVANNE, silver tin lion head, flamed chestnut wood, 100 cm
---
Standard length: 98 cm
Load capacity: 100 kg
Weight: 485 g
if(!document.getElementById('paypal-smart-payment-script')) { var script = document.createElement("script"); script.type = "module"; script.id = "paypal-smart-payment-script"; script.src = "https://cdn02.plentymarkets.com/nelb4lwvpm9a/plugin/38/paypal/js/smartPaymentScript.js"; script.setAttribute("data-client-id", "Aa75AvsRnx1OrlouICGs0y6TnJ2weorbG1kJxATb4PBP3rRFk2dzDSgbLqZKZLsJSHVRTDNNtykazwW3"); script.setAttribute("data-currency", "EUR"); script.setAttribute("data-client-token", "eyJicmFpbnRyZWUiOnsiYXV0aG9yaXphdGlvbkZpbmdlcnByaW50IjoiYjkwN2RhZmNkMzA0NjhkMTMxZjUxODdjOWJjNzRlYmNkOTM2YWNjNWYyYTcxNGQ3NjYzYzRiZjVhMjNkZTQ2M3xtZXJjaGFudF9pZD1yd3dua3FnMnhnNTZobTJuJnB1YmxpY19rZXk9ajJmYzJqcHhkZzZ2cDg0ZiZjcmVhdGVkX2F0PTIwMjMtMTItMDhUMTM6NTY6NTguMjY4WiIsInZlcnNpb24iOiIzLXBheXBhbCJ9LCJwYXlwYWwiOnsiaWRUb2tlbiI6bnVsbCwiYWNjZXNzVG9rZW4iOiJBMjFBQVBjbHRrMnZLbTlvRGRxa2hRYmR2NkltY3ZNbUgtU203TWNlUzl4VGFlQnlsOEp6QnB2T0VNTmU2d1AzY2RTc21BWXd6TWZBcDFFcUt1Z0ZaWDJaeGJ4RVdIcGZnIn19"); script.setAttribute("data-append-trailing-slash", ""); script.setAttribute("data-locale", "en_GB"); document.body.appendChild(script); } else { var script = document.getElementById('paypal-smart-payment-script'); script.setAttribute("data-client-id", "Aa75AvsRnx1OrlouICGs0y6TnJ2weorbG1kJxATb4PBP3rRFk2dzDSgbLqZKZLsJSHVRTDNNtykazwW3"); script.setAttribute("data-currency", "EUR"); script.setAttribute("data-client-token", "eyJicmFpbnRyZWUiOnsiYXV0aG9yaXphdGlvbkZpbmdlcnByaW50IjoiYjkwN2RhZmNkMzA0NjhkMTMxZjUxODdjOWJjNzRlYmNkOTM2YWNjNWYyYTcxNGQ3NjYzYzRiZjVhMjNkZTQ2M3xtZXJjaGFudF9pZD1yd3dua3FnMnhnNTZobTJuJnB1YmxpY19rZXk9ajJmYzJqcHhkZzZ2cDg0ZiZjcmVhdGVkX2F0PTIwMjMtMTItMDhUMTM6NTY6NTguMjY4WiIsInZlcnNpb24iOiIzLXBheXBhbCJ9LCJwYXlwYWwiOnsiaWRUb2tlbiI6bnVsbCwiYWNjZXNzVG9rZW4iOiJBMjFBQVBjbHRrMnZLbTlvRGRxa2hRYmR2NkltY3ZNbUgtU203TWNlUzl4VGFlQnlsOEp6QnB2T0VNTmU2d1AzY2RTc21BWXd6TWZBcDFFcUt1Z0ZaWDJaeGJ4RVdIcGZnIn19"); script.setAttribute("data-append-trailing-slash", ""); script.setAttribute("data-locale", "en_GB"); }
if (typeof paypal_plenty_sdk === 'undefined' || typeof renderPayPalButtons !== 'function') { document.addEventListener('payPalScriptInitialized', () => { renderPayPalButtons('6573254bd9fdb', 'paypal', 'buynow', 'rect', 'silver'); }); } else { renderPayPalButtons('6573254bd9fdb', 'paypal', 'buynow', 'rect', 'silver'); }
Walking stick SAVANNE, the classic piece of jewelery for unusual occasions.
Finally an attractive handle with a great design - the lion's head as a knob handle looks impressive. The mighty beast roars in the savannah and shows all its grace.
The stick made of sanded and flamed chestnut wood has an unbelievably expressive grain with a full warm color tone, which is an absolute highlight visually.
beautiful, detailed illustration of a lion's head made of solid silver tin
stable, elegant stick made of sanded and flamed chestnut
Safe, non-slip rubber buffer made of special rubber
for Africa fans who want to go on safari or just want to have a beautiful lion knob handle, a real must
Richtige Stocklänge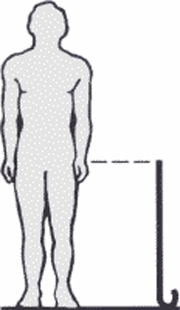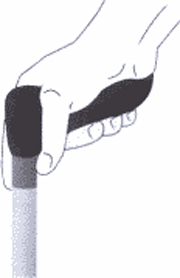 Hier zeigen wir Ihnen in unserem
Produktvideo
wie Sie die richtige Länge ausmessen und einen Holzstock leicht selbst kürzen können.
document.querySelector("form > input[data-mail='subject']").value = "Enquiry about article no.: " + vueApp.$store.getters.currentItemVariation.variation.number; document.addEventListener("onVariationChanged", function (e) { document.querySelector("form > input[data-mail='subject']").value = "Enquiry about article no.: " + vueApp.$store.getters.currentItemVariation.variation.number; });