Umbrella GLOW, integrated flashlight and shining umbrella tip, incl. flashing functions (incl. AAA batteries), black fabric, automatic opening, wrist loop, 83 cm
---
Standard length: 83 cm
Load capacity: 100 kg
Weight: 548 g
This Umbrella let you shine in the dark: GLOW!
A perfect companion for dark evenings, where you don´t want to miss the autumn and winter walk. The integrated flashlight in the handle is illuminated, so that bumps in the dark can not harm you. The luminous umbrella tip with different flashing functions ensures that you are perceived in hidden ways by other road users. The canopy is made of black water repellent fabric and has a span of 108 cm and the total length of the umbrella is 83 cm.
The handle has an integrated wrist loop and the umbrella has an automatic opening. The umbrella is coming to you with the suitable AAA Batteries.
Integrated flashlight in the handle and luminous tip with various flashing functions
Umbrella roof made of black water repellent fabric, span 108 cm
Umbrella length 83 cm, integrated wrist loop on the handle
including AAA batteries
Richtige Stocklänge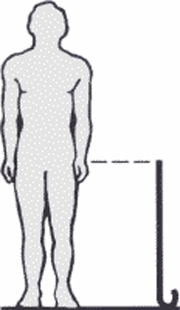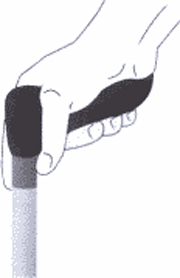 Hier zeigen wir Ihnen in unserem
Produktvideo
wie Sie die richtige Länge ausmessen und einen Holzstock leicht selbst kürzen können.
document.querySelector("form > input[data-mail='subject']").value = "Enquiry about article no.: " + vueApp.$store.getters.currentItemVariation.variation.number; document.addEventListener("onVariationChanged", function (e) { document.querySelector("form > input[data-mail='subject']").value = "Enquiry about article no.: " + vueApp.$store.getters.currentItemVariation.variation.number; });