Sitting stick walking stick, WALKMAN, Fritzy handle with brass jewelry ring, tripod seat with seat, seat height 56 cm, walking height 95 cm, including non-slip rubber buffers
---
Standard length: 95 cm
Load capacity: 103 kg
Weight: 878 g
if(!document.getElementById('paypal-smart-payment-script')) { var script = document.createElement("script"); script.type = "module"; script.id = "paypal-smart-payment-script"; script.src = "https://cdn02.plentymarkets.com/nelb4lwvpm9a/plugin/38/paypal/js/smartPaymentScript.js"; script.setAttribute("data-client-id", "Aa75AvsRnx1OrlouICGs0y6TnJ2weorbG1kJxATb4PBP3rRFk2dzDSgbLqZKZLsJSHVRTDNNtykazwW3"); script.setAttribute("data-currency", "EUR"); script.setAttribute("data-client-token", "eyJicmFpbnRyZWUiOnsiYXV0aG9yaXphdGlvbkZpbmdlcnByaW50IjoiYmYyYTMzYjdjMWZlNDE3ZmI3OTc0YTNkMGM5Zjk5YjY3YmFmMTNkY2JmZmZmODk5YjY4ZGJkZTk5Njc4YTcyNHxtZXJjaGFudF9pZD1yd3dua3FnMnhnNTZobTJuJnB1YmxpY19rZXk9ajJmYzJqcHhkZzZ2cDg0ZiZjcmVhdGVkX2F0PTIwMjMtMTAtMjZUMTM6MDQ6MDkuNjQ2WiIsInZlcnNpb24iOiIzLXBheXBhbCJ9LCJwYXlwYWwiOnsiaWRUb2tlbiI6bnVsbCwiYWNjZXNzVG9rZW4iOiJBMjFBQU1feng4eG5SSHZRWEtZVnhPSDVLVDlsVTl6ZE1GM2hmMVRxd204Z3N1akFzZHV1WmxacWVGTkJZUWNmY05Ga1NSRmcxZ0psTXdaSEdxZ0RnQzIxc2JTUWdpTXFBIn19"); script.setAttribute("data-append-trailing-slash", ""); script.setAttribute("data-locale", "en_GB"); document.body.appendChild(script); } else { var script = document.getElementById('paypal-smart-payment-script'); script.setAttribute("data-client-id", "Aa75AvsRnx1OrlouICGs0y6TnJ2weorbG1kJxATb4PBP3rRFk2dzDSgbLqZKZLsJSHVRTDNNtykazwW3"); script.setAttribute("data-currency", "EUR"); script.setAttribute("data-client-token", "eyJicmFpbnRyZWUiOnsiYXV0aG9yaXphdGlvbkZpbmdlcnByaW50IjoiYmYyYTMzYjdjMWZlNDE3ZmI3OTc0YTNkMGM5Zjk5YjY3YmFmMTNkY2JmZmZmODk5YjY4ZGJkZTk5Njc4YTcyNHxtZXJjaGFudF9pZD1yd3dua3FnMnhnNTZobTJuJnB1YmxpY19rZXk9ajJmYzJqcHhkZzZ2cDg0ZiZjcmVhdGVkX2F0PTIwMjMtMTAtMjZUMTM6MDQ6MDkuNjQ2WiIsInZlcnNpb24iOiIzLXBheXBhbCJ9LCJwYXlwYWwiOnsiaWRUb2tlbiI6bnVsbCwiYWNjZXNzVG9rZW4iOiJBMjFBQU1feng4eG5SSHZRWEtZVnhPSDVLVDlsVTl6ZE1GM2hmMVRxd204Z3N1akFzZHV1WmxacWVGTkJZUWNmY05Ga1NSRmcxZ0psTXdaSEdxZ0RnQzIxc2JTUWdpTXFBIn19"); script.setAttribute("data-append-trailing-slash", ""); script.setAttribute("data-locale", "en_GB"); }
if (typeof paypal_plenty_sdk === 'undefined' || typeof renderPayPalButtons !== 'function') { document.addEventListener('payPalScriptInitialized', () => { renderPayPalButtons('653a6721f18ab', 'paypal', 'buynow', 'rect', 'silver'); }); } else { renderPayPalButtons('653a6721f18ab', 'paypal', 'buynow', 'rect', 'silver'); }
Sit and rest comfortably - anytime, anywhere. This fold-out, three-legged leisure seat is a practical companion -Outdoor and indoor- with which you can sit anywhere and anytime.
The Stockshop Walkman is a sturdy yet lightweight walking seat with comfortable Fritz grip (only 798g!) Made of aluminum (black anodized) and a black plastic seat.
The load capacity / carrying capacity is 90 kg, with comfortable seat height of 56cm! Total length folded as a walking stick about 95 cm.
Stable, very light tripod seat stick, approx. 798g
Stöcklänge about 95 cm seat height unfolded about 56 cm
Stable, oval plastic seat about 20 x 26 cm
Black Derby handle made of plastic and frame made of aluminum
Load 90 Kg
Richtige Stocklänge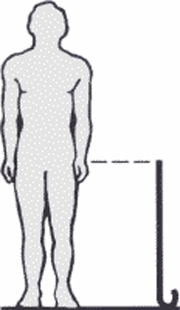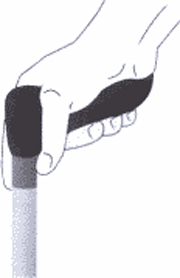 Hier zeigen wir Ihnen in unserem
Produktvideo
wie Sie die richtige Länge ausmessen und einen Holzstock leicht selbst kürzen können.
document.querySelector("form > input[data-mail='subject']").value = "Enquiry about article no.: " + vueApp.$store.getters.currentItemVariation.variation.number; document.addEventListener("onVariationChanged", function (e) { document.querySelector("form > input[data-mail='subject']").value = "Enquiry about article no.: " + vueApp.$store.getters.currentItemVariation.variation.number; });