Walking Stick Sitzstock PRACTICE SAFETY OAK height adj. Leather seat oakwood handle, 90-110cm
---
Standard length: cm
Adjustable: 90 - 110 cm
Load capacity: 130 kg
Weight: 1081 g
if(!document.getElementById('paypal-smart-payment-script')) { var script = document.createElement("script"); script.type = "module"; script.id = "paypal-smart-payment-script"; script.src = "https://cdn02.plentymarkets.com/nelb4lwvpm9a/plugin/38/paypal/js/smartPaymentScript.js"; script.setAttribute("data-client-id", "Aa75AvsRnx1OrlouICGs0y6TnJ2weorbG1kJxATb4PBP3rRFk2dzDSgbLqZKZLsJSHVRTDNNtykazwW3"); script.setAttribute("data-currency", "EUR"); script.setAttribute("data-client-token", "eyJicmFpbnRyZWUiOnsiYXV0aG9yaXphdGlvbkZpbmdlcnByaW50IjoiZmIwYWYyNDVhY2Y3MGExYTU0NjdlOGI2M2NjZWE1NzczOWFjY2UxZjMyNjY1YWM1MGZlNDIxY2Y5N2IwNDI2M3xtZXJjaGFudF9pZD1yd3dua3FnMnhnNTZobTJuJnB1YmxpY19rZXk9ajJmYzJqcHhkZzZ2cDg0ZiZjcmVhdGVkX2F0PTIwMjMtMDktMTBUMTc6MTQ6MTkuNDgxWiIsInZlcnNpb24iOiIzLXBheXBhbCJ9LCJwYXlwYWwiOnsiaWRUb2tlbiI6bnVsbCwiYWNjZXNzVG9rZW4iOiJBMjFBQU1MZzlocmtKcnZCT0JrTGwtUVB2d2wydGhvcmEyR2FhbWtTN1VEWndYTDRNQVhJMTRRM1lhaXhxc29UVjVwdl9lT2w2UWduTGNtTV9rMHdtMFRSTlRmNFcxRE9RIn19"); script.setAttribute("data-append-trailing-slash", ""); script.setAttribute("data-locale", "en_GB"); document.body.appendChild(script); } else { var script = document.getElementById('paypal-smart-payment-script'); script.setAttribute("data-client-id", "Aa75AvsRnx1OrlouICGs0y6TnJ2weorbG1kJxATb4PBP3rRFk2dzDSgbLqZKZLsJSHVRTDNNtykazwW3"); script.setAttribute("data-currency", "EUR"); script.setAttribute("data-client-token", "eyJicmFpbnRyZWUiOnsiYXV0aG9yaXphdGlvbkZpbmdlcnByaW50IjoiZmIwYWYyNDVhY2Y3MGExYTU0NjdlOGI2M2NjZWE1NzczOWFjY2UxZjMyNjY1YWM1MGZlNDIxY2Y5N2IwNDI2M3xtZXJjaGFudF9pZD1yd3dua3FnMnhnNTZobTJuJnB1YmxpY19rZXk9ajJmYzJqcHhkZzZ2cDg0ZiZjcmVhdGVkX2F0PTIwMjMtMDktMTBUMTc6MTQ6MTkuNDgxWiIsInZlcnNpb24iOiIzLXBheXBhbCJ9LCJwYXlwYWwiOnsiaWRUb2tlbiI6bnVsbCwiYWNjZXNzVG9rZW4iOiJBMjFBQU1MZzlocmtKcnZCT0JrTGwtUVB2d2wydGhvcmEyR2FhbWtTN1VEWndYTDRNQVhJMTRRM1lhaXhxc29UVjVwdl9lT2w2UWduTGNtTV9rMHdtMFRSTlRmNFcxRE9RIn19"); script.setAttribute("data-append-trailing-slash", ""); script.setAttribute("data-locale", "en_GB"); }
if (typeof paypal_plenty_sdk === 'undefined' || typeof renderPayPalButtons !== 'function') { document.addEventListener('payPalScriptInitialized', () => { renderPayPalButtons('64fdfb719fd84', 'paypal', 'buynow', 'rect', 'silver'); }); } else { renderPayPalButtons('64fdfb719fd84', 'paypal', 'buynow', 'rect', 'silver'); }
Elegant and robust seat with a handle made of genuine, sturdy oak wood in German Stockmanufaktur bent piece. The lower part is made of black anodized light metal tube. The seat with sturdy steel struts is sewn of high quality cowhide in an English saddlery by hand.
The seat can be adjusted in height from 90 to 110 cm. The seat height is adjustable from 55 to 71 cm. With a so-called plate clamp for soft ground.
With this seat stick, the English landed gentry goes for a picnic or a polo!
An engraving can be attached to the frame only due to the natural growth of the handle.
Richtige Stocklänge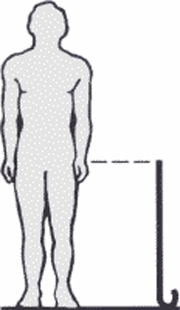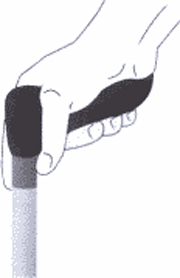 Hier zeigen wir Ihnen in unserem
Produktvideo
wie Sie die richtige Länge ausmessen und einen Holzstock leicht selbst kürzen können.
document.querySelector("form > input[data-mail='subject']").value = "Enquiry about article no.: " + vueApp.$store.getters.currentItemVariation.variation.number; document.addEventListener("onVariationChanged", function (e) { document.querySelector("form > input[data-mail='subject']").value = "Enquiry about article no.: " + vueApp.$store.getters.currentItemVariation.variation.number; });