Walking stick SCHWARZDORN, natural blackdorn wood hand polished and slightly flamed / stained, ergonomic derby handle made of real cherry wood, including rubber buffer, 94 cm
---
Standard length: cm
Load capacity: kg
Weight: 307 g
if(!document.getElementById('paypal-smart-payment-script')) { var script = document.createElement("script"); script.type = "module"; script.id = "paypal-smart-payment-script"; script.src = "https://cdn02.plentymarkets.com/nelb4lwvpm9a/plugin/38/paypal/js/smartPaymentScript.js"; script.setAttribute("data-client-id", "Aa75AvsRnx1OrlouICGs0y6TnJ2weorbG1kJxATb4PBP3rRFk2dzDSgbLqZKZLsJSHVRTDNNtykazwW3"); script.setAttribute("data-currency", "EUR"); script.setAttribute("data-client-token", "eyJicmFpbnRyZWUiOnsiYXV0aG9yaXphdGlvbkZpbmdlcnByaW50IjoiNjk1ZDQ5YTQzMDE3YzZiMGZmYzU0ZTAxYWU5ODA1OWUyZjRmOTE3N2NiN2YxZTQ3NjU0NTBmZDliMWE1MTU0OHxtZXJjaGFudF9pZD1yd3dua3FnMnhnNTZobTJuJnB1YmxpY19rZXk9ajJmYzJqcHhkZzZ2cDg0ZiZjcmVhdGVkX2F0PTIwMjMtMTEtMDVUMjM6MTY6NDIuMjg1WiIsInZlcnNpb24iOiIzLXBheXBhbCJ9LCJwYXlwYWwiOnsiaWRUb2tlbiI6bnVsbCwiYWNjZXNzVG9rZW4iOiJBMjFBQU5tRmJYa3FlYVVWd1dMTHBfUmdEMkY1VVZwcktzSXk1UnRmRnIxdGRjVU1tcjRkY1E2MEN4YmxyR1d0R3NWMTN1UDhuamRZWWxHVkRiQjItR05kNXJVcHptaklRIn19"); script.setAttribute("data-append-trailing-slash", ""); script.setAttribute("data-locale", "en_GB"); document.body.appendChild(script); } else { var script = document.getElementById('paypal-smart-payment-script'); script.setAttribute("data-client-id", "Aa75AvsRnx1OrlouICGs0y6TnJ2weorbG1kJxATb4PBP3rRFk2dzDSgbLqZKZLsJSHVRTDNNtykazwW3"); script.setAttribute("data-currency", "EUR"); script.setAttribute("data-client-token", "eyJicmFpbnRyZWUiOnsiYXV0aG9yaXphdGlvbkZpbmdlcnByaW50IjoiNjk1ZDQ5YTQzMDE3YzZiMGZmYzU0ZTAxYWU5ODA1OWUyZjRmOTE3N2NiN2YxZTQ3NjU0NTBmZDliMWE1MTU0OHxtZXJjaGFudF9pZD1yd3dua3FnMnhnNTZobTJuJnB1YmxpY19rZXk9ajJmYzJqcHhkZzZ2cDg0ZiZjcmVhdGVkX2F0PTIwMjMtMTEtMDVUMjM6MTY6NDIuMjg1WiIsInZlcnNpb24iOiIzLXBheXBhbCJ9LCJwYXlwYWwiOnsiaWRUb2tlbiI6bnVsbCwiYWNjZXNzVG9rZW4iOiJBMjFBQU5tRmJYa3FlYVVWd1dMTHBfUmdEMkY1VVZwcktzSXk1UnRmRnIxdGRjVU1tcjRkY1E2MEN4YmxyR1d0R3NWMTN1UDhuamRZWWxHVkRiQjItR05kNXJVcHptaklRIn19"); script.setAttribute("data-append-trailing-slash", ""); script.setAttribute("data-locale", "en_GB"); }
if (typeof paypal_plenty_sdk === 'undefined' || typeof renderPayPalButtons !== 'function') { document.addEventListener('payPalScriptInitialized', () => { renderPayPalButtons('654824d3ea3d5', 'paypal', 'buynow', 'rect', 'silver'); }); } else { renderPayPalButtons('654824d3ea3d5', 'paypal', 'buynow', 'rect', 'silver'); }
This cane is made from a 8-10 year old, naturally grown black thorn shoot. The stick is peeled, lightly flamed to emphasize the characteristic grain, stained in the color malt whiskey and then polished by hand.
The ergonomic handle with wide hand rest made of real cherry wood is fitted with a polished brass ring. At the end, a slim rubber bumper is attached.
Each stick is a single piece from German Manufacture.
Very comfortable, ergonomic derby handle made of fine cherry wood
Stick of peeled blackthorn wood with exciting grain, slightly flamed and hand polished
Suitable for ladies and gentlemen up to 100 kg
Stick length approx. 94 cm, can be shortened
Top quality- Made in Germany
Richtige Stocklänge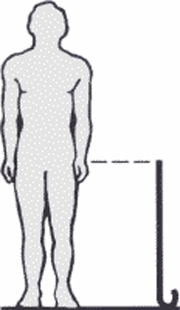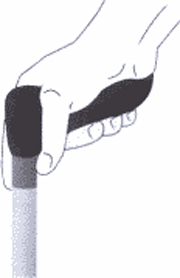 Hier zeigen wir Ihnen in unserem
Produktvideo
wie Sie die richtige Länge ausmessen und einen Holzstock leicht selbst kürzen können.
document.querySelector("form > input[data-mail='subject']").value = "Enquiry about article no.: " + vueApp.$store.getters.currentItemVariation.variation.number; document.addEventListener("onVariationChanged", function (e) { document.querySelector("form > input[data-mail='subject']").value = "Enquiry about article no.: " + vueApp.$store.getters.currentItemVariation.variation.number; });