Walking stick cane HANSEAT,fine silver plated fritz handle,black lacquered beech cane
---
Standard length: 94 cm
Load capacity: 100 kg
Weight: 377 g
if(!document.getElementById('paypal-smart-payment-script')) { var script = document.createElement("script"); script.type = "module"; script.id = "paypal-smart-payment-script"; script.src = "https://cdn02.plentymarkets.com/nelb4lwvpm9a/plugin/38/paypal/js/smartPaymentScript.js"; script.setAttribute("data-client-id", "Aa75AvsRnx1OrlouICGs0y6TnJ2weorbG1kJxATb4PBP3rRFk2dzDSgbLqZKZLsJSHVRTDNNtykazwW3"); script.setAttribute("data-currency", "EUR"); script.setAttribute("data-client-token", "eyJicmFpbnRyZWUiOnsiYXV0aG9yaXphdGlvbkZpbmdlcnByaW50IjoiNTM5MmYxMjFmZjI5NzhiZWYzZWI2OWQxMjhhNDc2MzNiMjU3NzE1MmQ5NWRjNDEzNDY1MDI5MDUwZjBlZmYwZHxtZXJjaGFudF9pZD1yd3dua3FnMnhnNTZobTJuJnB1YmxpY19rZXk9ajJmYzJqcHhkZzZ2cDg0ZiZjcmVhdGVkX2F0PTIwMjMtMDQtMThUMDM6MzQ6NTQuMjQ3WiIsInZlcnNpb24iOiIzLXBheXBhbCJ9LCJwYXlwYWwiOnsiaWRUb2tlbiI6bnVsbCwiYWNjZXNzVG9rZW4iOiJBMjFBQU5icWx2ZHI0UnRtbmtGRXpYY1AyMkd6UTgxYXpTRkVsOUpvNk9XYXRnTnYxX3hKZ1V3Znk0bFlOcnVCN0FJcXVrT25UNGM3akFza09TS1pYUGhlNWtNd01EdlJRIn19"); script.setAttribute("data-append-trailing-slash", ""); script.setAttribute("data-locale", "en_GB"); document.body.appendChild(script); } else { var script = document.getElementById('paypal-smart-payment-script'); script.setAttribute("data-client-id", "Aa75AvsRnx1OrlouICGs0y6TnJ2weorbG1kJxATb4PBP3rRFk2dzDSgbLqZKZLsJSHVRTDNNtykazwW3"); script.setAttribute("data-currency", "EUR"); script.setAttribute("data-client-token", "eyJicmFpbnRyZWUiOnsiYXV0aG9yaXphdGlvbkZpbmdlcnByaW50IjoiNTM5MmYxMjFmZjI5NzhiZWYzZWI2OWQxMjhhNDc2MzNiMjU3NzE1MmQ5NWRjNDEzNDY1MDI5MDUwZjBlZmYwZHxtZXJjaGFudF9pZD1yd3dua3FnMnhnNTZobTJuJnB1YmxpY19rZXk9ajJmYzJqcHhkZzZ2cDg0ZiZjcmVhdGVkX2F0PTIwMjMtMDQtMThUMDM6MzQ6NTQuMjQ3WiIsInZlcnNpb24iOiIzLXBheXBhbCJ9LCJwYXlwYWwiOnsiaWRUb2tlbiI6bnVsbCwiYWNjZXNzVG9rZW4iOiJBMjFBQU5icWx2ZHI0UnRtbmtGRXpYY1AyMkd6UTgxYXpTRkVsOUpvNk9XYXRnTnYxX3hKZ1V3Znk0bFlOcnVCN0FJcXVrT25UNGM3akFza09TS1pYUGhlNWtNd01EdlJRIn19"); script.setAttribute("data-append-trailing-slash", ""); script.setAttribute("data-locale", "en_GB"); }
if(typeof renderPayPalButtons === 'function') { renderPayPalButtons('643e15c56a844', 'paypal', 'buynow', 'rect', 'silver'); } else { document.addEventListener('payPalScriptInitialized', () => { renderPayPalButtons('643e15c56a844', 'paypal', 'buynow', 'rect', 'silver'); }); }
Anyone with roots in historic Hanseatic cities such as Hamburg, Bremen and Lübeck or who carries this cane may call himself a Hanseatic.
The elegant, smooth and finely silver-plated Fritz handle is mounted on a silk-matt black lacquered cane made of beech wood. A slender rubber bumper serves as a finishing touch.
A walk through Hamburg's Speicherstadt, past Bremen's Town Musicians with a view of Lübeck's city churches - with our Hanseatic you choose the right companion.
Very comfortable , fine silver-plated Fritz handle with engraving plates on both sides.
Stick made of black stained and satin clear lacquered beech wood.
Suitable for ladies and gentlemen up to 100 kg
Top quality Made in Germany powered by stockshop.de
Length: 98 cm(can be shortened), elegant special bumper with metal inlay.
Richtige Stocklänge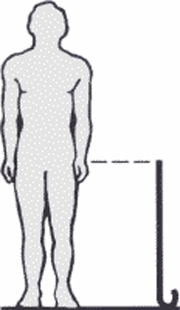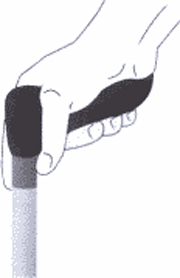 Hier zeigen wir Ihnen in unserem
Produktvideo
wie Sie die richtige Länge ausmessen und einen Holzstock leicht selbst kürzen können.
document.querySelector("form > input[data-mail='subject']").value = "Enquiry about article no.: " + vueApp.$store.getters.currentItemVariation.variation.number; document.addEventListener("onVariationChanged", function (e) { document.querySelector("form > input[data-mail='subject']").value = "Enquiry about article no.: " + vueApp.$store.getters.currentItemVariation.variation.number; });