Knob stick EMPIRE, fine adorned, real 925/1000 sterlingsilver, makassar ebony
---
Standard length: 96 cm
Load capacity: 100 kg
Weight: 260 g
if(!document.getElementById('paypal-smart-payment-script')) { var script = document.createElement("script"); script.type = "module"; script.id = "paypal-smart-payment-script"; script.src = "https://cdn02.plentymarkets.com/nelb4lwvpm9a/plugin/38/paypal/js/smartPaymentScript.js"; script.setAttribute("data-client-id", "Aa75AvsRnx1OrlouICGs0y6TnJ2weorbG1kJxATb4PBP3rRFk2dzDSgbLqZKZLsJSHVRTDNNtykazwW3"); script.setAttribute("data-currency", "EUR"); script.setAttribute("data-client-token", "eyJicmFpbnRyZWUiOnsiYXV0aG9yaXphdGlvbkZpbmdlcnByaW50IjoiNmUxMDk2YTRjZGJhN2NiNzBlNTdjMGYxZjBiOWIxYmJmNGI4Y2JkNjgxMTQyOTM1NGM3MTlhOWE3MDMxN2Y5NHxtZXJjaGFudF9pZD1yd3dua3FnMnhnNTZobTJuJnB1YmxpY19rZXk9ajJmYzJqcHhkZzZ2cDg0ZiZjcmVhdGVkX2F0PTIwMjMtMDgtMjRUMTk6NTI6NDIuMDU3WiIsInZlcnNpb24iOiIzLXBheXBhbCJ9LCJwYXlwYWwiOnsiaWRUb2tlbiI6bnVsbCwiYWNjZXNzVG9rZW4iOiJBMjFBQVA4eVlGaml6dVdKYXBkVHM3VE5zZTAwZXZ2QmdHWF81bzBGRkJ4VDRqR3BGMUFrSEZSeE02a0ZpdkRVZW9hNVZuMjNUNGpvcGhGQXE4UktYdHBYVkNybGZzT1V3In19"); script.setAttribute("data-append-trailing-slash", ""); script.setAttribute("data-locale", "en_GB"); document.body.appendChild(script); } else { var script = document.getElementById('paypal-smart-payment-script'); script.setAttribute("data-client-id", "Aa75AvsRnx1OrlouICGs0y6TnJ2weorbG1kJxATb4PBP3rRFk2dzDSgbLqZKZLsJSHVRTDNNtykazwW3"); script.setAttribute("data-currency", "EUR"); script.setAttribute("data-client-token", "eyJicmFpbnRyZWUiOnsiYXV0aG9yaXphdGlvbkZpbmdlcnByaW50IjoiNmUxMDk2YTRjZGJhN2NiNzBlNTdjMGYxZjBiOWIxYmJmNGI4Y2JkNjgxMTQyOTM1NGM3MTlhOWE3MDMxN2Y5NHxtZXJjaGFudF9pZD1yd3dua3FnMnhnNTZobTJuJnB1YmxpY19rZXk9ajJmYzJqcHhkZzZ2cDg0ZiZjcmVhdGVkX2F0PTIwMjMtMDgtMjRUMTk6NTI6NDIuMDU3WiIsInZlcnNpb24iOiIzLXBheXBhbCJ9LCJwYXlwYWwiOnsiaWRUb2tlbiI6bnVsbCwiYWNjZXNzVG9rZW4iOiJBMjFBQVA4eVlGaml6dVdKYXBkVHM3VE5zZTAwZXZ2QmdHWF81bzBGRkJ4VDRqR3BGMUFrSEZSeE02a0ZpdkRVZW9hNVZuMjNUNGpvcGhGQXE4UktYdHBYVkNybGZzT1V3In19"); script.setAttribute("data-append-trailing-slash", ""); script.setAttribute("data-locale", "en_GB"); }
if (typeof paypal_plenty_sdk === 'undefined' || typeof renderPayPalButtons !== 'function') { document.addEventListener('payPalScriptInitialized', () => { renderPayPalButtons('64e7bc5adbc04', 'paypal', 'buynow', 'rect', 'silver'); }); } else { renderPayPalButtons('64e7bc5adbc04', 'paypal', 'buynow', 'rect', 'silver'); }
This is a very fine dresscoat cane EMPIRE in the design of last century. A classical noble knob made of real 925/1000 sterling silver fits on a fine grained makassar ebony shaft. Eqipped with an elegant rubber buffer. For Gentlemen and Cosmopolitans!
Richtige Stocklänge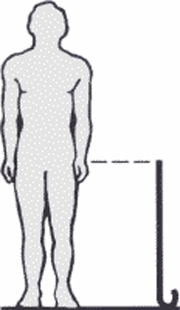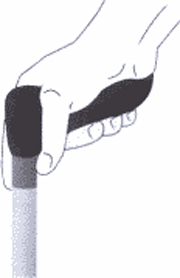 Hier zeigen wir Ihnen in unserem
Produktvideo
wie Sie die richtige Länge ausmessen und einen Holzstock leicht selbst kürzen können.
document.querySelector("form > input[data-mail='subject']").value = "Enquiry about article no.: " + vueApp.$store.getters.currentItemVariation.variation.number; document.addEventListener("onVariationChanged", function (e) { document.querySelector("form > input[data-mail='subject']").value = "Enquiry about article no.: " + vueApp.$store.getters.currentItemVariation.variation.number; });