Walking cane, knob stick PALAZZO silver-coloured knob, adorned
---
Standard length: 98 cm
Load capacity: 100 kg
Weight: 230 g
if(!document.getElementById('paypal-smart-payment-script')) { var script = document.createElement("script"); script.type = "module"; script.id = "paypal-smart-payment-script"; script.src = "https://cdn02.plentymarkets.com/nelb4lwvpm9a/plugin/38/paypal/js/smartPaymentScript.js"; script.setAttribute("data-client-id", "Aa75AvsRnx1OrlouICGs0y6TnJ2weorbG1kJxATb4PBP3rRFk2dzDSgbLqZKZLsJSHVRTDNNtykazwW3"); script.setAttribute("data-currency", "EUR"); script.setAttribute("data-client-token", "eyJicmFpbnRyZWUiOnsiYXV0aG9yaXphdGlvbkZpbmdlcnByaW50IjoiOWE1ZGZhNGM1YjhjZTJmZTE5ZDJkNmJiYTUzOTU5YWNhNWYxYmNlNzA1NjRhMWU4YTU0Y2FlYzNjMjZiYjE2M3xtZXJjaGFudF9pZD1yd3dua3FnMnhnNTZobTJuJnB1YmxpY19rZXk9ajJmYzJqcHhkZzZ2cDg0ZiZjcmVhdGVkX2F0PTIwMjMtMTEtMjdUMDM6MzM6MTQuODkyWiIsInZlcnNpb24iOiIzLXBheXBhbCJ9LCJwYXlwYWwiOnsiaWRUb2tlbiI6bnVsbCwiYWNjZXNzVG9rZW4iOiJBMjFBQU9OblFoMHJPazk2QTl4MGdWSHR5V0h1emx5RVdnWklFSV9Oc0VGVVR5Y1JVai02c0JNYkNKRGZxU1JQM3F4QzRNZy1TS1dOVEZXWVdCTDhZcTF6TXRubkR1bGl3In19"); script.setAttribute("data-append-trailing-slash", ""); script.setAttribute("data-locale", "en_GB"); document.body.appendChild(script); } else { var script = document.getElementById('paypal-smart-payment-script'); script.setAttribute("data-client-id", "Aa75AvsRnx1OrlouICGs0y6TnJ2weorbG1kJxATb4PBP3rRFk2dzDSgbLqZKZLsJSHVRTDNNtykazwW3"); script.setAttribute("data-currency", "EUR"); script.setAttribute("data-client-token", "eyJicmFpbnRyZWUiOnsiYXV0aG9yaXphdGlvbkZpbmdlcnByaW50IjoiOWE1ZGZhNGM1YjhjZTJmZTE5ZDJkNmJiYTUzOTU5YWNhNWYxYmNlNzA1NjRhMWU4YTU0Y2FlYzNjMjZiYjE2M3xtZXJjaGFudF9pZD1yd3dua3FnMnhnNTZobTJuJnB1YmxpY19rZXk9ajJmYzJqcHhkZzZ2cDg0ZiZjcmVhdGVkX2F0PTIwMjMtMTEtMjdUMDM6MzM6MTQuODkyWiIsInZlcnNpb24iOiIzLXBheXBhbCJ9LCJwYXlwYWwiOnsiaWRUb2tlbiI6bnVsbCwiYWNjZXNzVG9rZW4iOiJBMjFBQU9OblFoMHJPazk2QTl4MGdWSHR5V0h1emx5RVdnWklFSV9Oc0VGVVR5Y1JVai02c0JNYkNKRGZxU1JQM3F4QzRNZy1TS1dOVEZXWVdCTDhZcTF6TXRubkR1bGl3In19"); script.setAttribute("data-append-trailing-slash", ""); script.setAttribute("data-locale", "en_GB"); }
if (typeof paypal_plenty_sdk === 'undefined' || typeof renderPayPalButtons !== 'function') { document.addEventListener('payPalScriptInitialized', () => { renderPayPalButtons('65640fa59590a', 'paypal', 'buynow', 'rect', 'silver'); }); } else { renderPayPalButtons('65640fa59590a', 'paypal', 'buynow', 'rect', 'silver'); }
This elegant walking cane has got a chromium-plated acetate knob, which fits on a shaft of black polished beech wood. The cane is equipped with an elegant rubber ferrule.
Richtige Stocklänge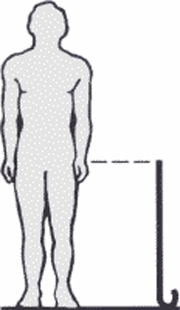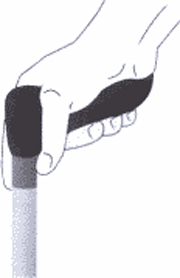 Hier zeigen wir Ihnen in unserem
Produktvideo
wie Sie die richtige Länge ausmessen und einen Holzstock leicht selbst kürzen können.
document.querySelector("form > input[data-mail='subject']").value = "Enquiry about article no.: " + vueApp.$store.getters.currentItemVariation.variation.number; document.addEventListener("onVariationChanged", function (e) { document.querySelector("form > input[data-mail='subject']").value = "Enquiry about article no.: " + vueApp.$store.getters.currentItemVariation.variation.number; });