Walking cane CONSUL , anatomical right, chromium-plated Fritz-grip made of ABS, black beech wood
---
Standard length: 94 cm
Load capacity: 100 kg
Weight: 251 g
if(!document.getElementById('paypal-smart-payment-script')) { var script = document.createElement("script"); script.type = "module"; script.id = "paypal-smart-payment-script"; script.src = "https://cdn02.plentymarkets.com/nelb4lwvpm9a/plugin/38/paypal/js/smartPaymentScript.js"; script.setAttribute("data-client-id", "Aa75AvsRnx1OrlouICGs0y6TnJ2weorbG1kJxATb4PBP3rRFk2dzDSgbLqZKZLsJSHVRTDNNtykazwW3"); script.setAttribute("data-currency", "EUR"); script.setAttribute("data-client-token", "eyJicmFpbnRyZWUiOnsiYXV0aG9yaXphdGlvbkZpbmdlcnByaW50IjoiN2E4YWUwZDhmODA1Y2RhMDIwYjIyNjJkOGE0NWQ4NWE3ZjRiMmY4M2ZkZDA0YzZiNmYyYWY4ZjYyNjU0ZDdlYnxtZXJjaGFudF9pZD1yd3dua3FnMnhnNTZobTJuJnB1YmxpY19rZXk9ajJmYzJqcHhkZzZ2cDg0ZiZjcmVhdGVkX2F0PTIwMjMtMTAtMzBUMjM6MzU6MzQuNjY3WiIsInZlcnNpb24iOiIzLXBheXBhbCJ9LCJwYXlwYWwiOnsiaWRUb2tlbiI6bnVsbCwiYWNjZXNzVG9rZW4iOiJBMjFBQU11c0duTHM2Q0dXQ09NdUpsV0lHa3U5MFZERjF0U2N4T0h4QzRpSDZKTWJCaC1RbUVRSDFIcEZKT1hUa1REM29fZTkyWmRFczZ1b0ZmQlpEUWNaRkdvbkhld21RIn19"); script.setAttribute("data-append-trailing-slash", ""); script.setAttribute("data-locale", "en_GB"); document.body.appendChild(script); } else { var script = document.getElementById('paypal-smart-payment-script'); script.setAttribute("data-client-id", "Aa75AvsRnx1OrlouICGs0y6TnJ2weorbG1kJxATb4PBP3rRFk2dzDSgbLqZKZLsJSHVRTDNNtykazwW3"); script.setAttribute("data-currency", "EUR"); script.setAttribute("data-client-token", "eyJicmFpbnRyZWUiOnsiYXV0aG9yaXphdGlvbkZpbmdlcnByaW50IjoiN2E4YWUwZDhmODA1Y2RhMDIwYjIyNjJkOGE0NWQ4NWE3ZjRiMmY4M2ZkZDA0YzZiNmYyYWY4ZjYyNjU0ZDdlYnxtZXJjaGFudF9pZD1yd3dua3FnMnhnNTZobTJuJnB1YmxpY19rZXk9ajJmYzJqcHhkZzZ2cDg0ZiZjcmVhdGVkX2F0PTIwMjMtMTAtMzBUMjM6MzU6MzQuNjY3WiIsInZlcnNpb24iOiIzLXBheXBhbCJ9LCJwYXlwYWwiOnsiaWRUb2tlbiI6bnVsbCwiYWNjZXNzVG9rZW4iOiJBMjFBQU11c0duTHM2Q0dXQ09NdUpsV0lHa3U5MFZERjF0U2N4T0h4QzRpSDZKTWJCaC1RbUVRSDFIcEZKT1hUa1REM29fZTkyWmRFczZ1b0ZmQlpEUWNaRkdvbkhld21RIn19"); script.setAttribute("data-append-trailing-slash", ""); script.setAttribute("data-locale", "en_GB"); }
if (typeof paypal_plenty_sdk === 'undefined' || typeof renderPayPalButtons !== 'function') { document.addEventListener('payPalScriptInitialized', () => { renderPayPalButtons('654045d7d14c6', 'paypal', 'buynow', 'rect', 'silver'); }); } else { renderPayPalButtons('654045d7d14c6', 'paypal', 'buynow', 'rect', 'silver'); }
The cane CONSUL has got an anatomical formed grip for the right hand made of very robust chromium plated cast resin. The grip fits with a chrome adornment ring on a silky mat black lacqeured beech wood shaft. Equipped with an elegant rubber buffer.
Richtige Stocklänge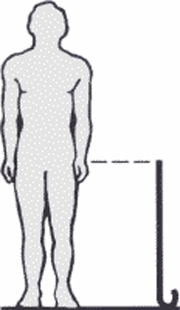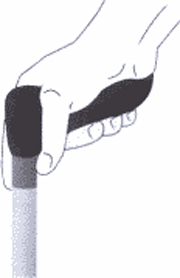 Hier zeigen wir Ihnen in unserem
Produktvideo
wie Sie die richtige Länge ausmessen und einen Holzstock leicht selbst kürzen können.
document.querySelector("form > input[data-mail='subject']").value = "Enquiry about article no.: " + vueApp.$store.getters.currentItemVariation.variation.number; document.addEventListener("onVariationChanged", function (e) { document.querySelector("form > input[data-mail='subject']").value = "Enquiry about article no.: " + vueApp.$store.getters.currentItemVariation.variation.number; });