Walkingcane ADMIRAL, chromium plated derbygrip, black beechwood, 96 cm
---
Standard length: 94 cm
Load capacity: 100 kg
Weight: 455 g
if(!document.getElementById('paypal-smart-payment-script')) { var script = document.createElement("script"); script.type = "module"; script.id = "paypal-smart-payment-script"; script.src = "https://cdn02.plentymarkets.com/nelb4lwvpm9a/plugin/38/paypal/js/smartPaymentScript.js"; script.setAttribute("data-client-id", "Aa75AvsRnx1OrlouICGs0y6TnJ2weorbG1kJxATb4PBP3rRFk2dzDSgbLqZKZLsJSHVRTDNNtykazwW3"); script.setAttribute("data-currency", "EUR"); script.setAttribute("data-client-token", "eyJicmFpbnRyZWUiOnsiYXV0aG9yaXphdGlvbkZpbmdlcnByaW50IjoiZjM1MGY5NGU4YjI5ZWJlYmQ5NzhhNzI0M2RiNjNhZjFkNzUyZmMyMGQ2ZTg0ZDk1ZDdiOGY5MTM2MTgwOTk4NHxtZXJjaGFudF9pZD1yd3dua3FnMnhnNTZobTJuJnB1YmxpY19rZXk9ajJmYzJqcHhkZzZ2cDg0ZiZjcmVhdGVkX2F0PTIwMjMtMTItMDdUMTg6NTI6NDUuOTQyWiIsInZlcnNpb24iOiIzLXBheXBhbCJ9LCJwYXlwYWwiOnsiaWRUb2tlbiI6bnVsbCwiYWNjZXNzVG9rZW4iOiJBMjFBQU9IWFpZNGlIeUN6dEQxU1c2UlY0dVBqTm1Ia3N1cWt5OWJJMkJRaTlSMDhxUzV6RV9SSUJlR0pzaDFvWjN3ZHV0UVZFRlU3NWdnSm02MXBNdldZdjVxTEVaOW1BIn19"); script.setAttribute("data-append-trailing-slash", ""); script.setAttribute("data-locale", "en_GB"); document.body.appendChild(script); } else { var script = document.getElementById('paypal-smart-payment-script'); script.setAttribute("data-client-id", "Aa75AvsRnx1OrlouICGs0y6TnJ2weorbG1kJxATb4PBP3rRFk2dzDSgbLqZKZLsJSHVRTDNNtykazwW3"); script.setAttribute("data-currency", "EUR"); script.setAttribute("data-client-token", "eyJicmFpbnRyZWUiOnsiYXV0aG9yaXphdGlvbkZpbmdlcnByaW50IjoiZjM1MGY5NGU4YjI5ZWJlYmQ5NzhhNzI0M2RiNjNhZjFkNzUyZmMyMGQ2ZTg0ZDk1ZDdiOGY5MTM2MTgwOTk4NHxtZXJjaGFudF9pZD1yd3dua3FnMnhnNTZobTJuJnB1YmxpY19rZXk9ajJmYzJqcHhkZzZ2cDg0ZiZjcmVhdGVkX2F0PTIwMjMtMTItMDdUMTg6NTI6NDUuOTQyWiIsInZlcnNpb24iOiIzLXBheXBhbCJ9LCJwYXlwYWwiOnsiaWRUb2tlbiI6bnVsbCwiYWNjZXNzVG9rZW4iOiJBMjFBQU9IWFpZNGlIeUN6dEQxU1c2UlY0dVBqTm1Ia3N1cWt5OWJJMkJRaTlSMDhxUzV6RV9SSUJlR0pzaDFvWjN3ZHV0UVZFRlU3NWdnSm02MXBNdldZdjVxTEVaOW1BIn19"); script.setAttribute("data-append-trailing-slash", ""); script.setAttribute("data-locale", "en_GB"); }
if (typeof paypal_plenty_sdk === 'undefined' || typeof renderPayPalButtons !== 'function') { document.addEventListener('payPalScriptInitialized', () => { renderPayPalButtons('657222803547b', 'paypal', 'buynow', 'rect', 'silver'); }); } else { renderPayPalButtons('657222803547b', 'paypal', 'buynow', 'rect', 'silver'); }
An admiral is characterized by his virtues - discipline, accuracy, course keeping. He keeps the crew together and you can rely on him.
On this cane with the same name you can rely, too. The ergonomic (large handrest) derbygrip is chromium plated and the stick made of beechwood, which is black lacquered. Including rubber buffer, 96 cm.
Richtige Stocklänge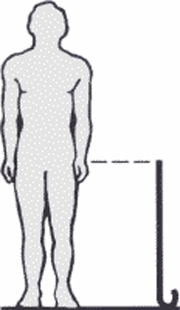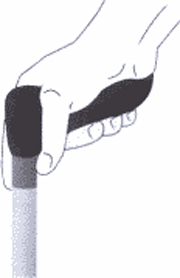 Hier zeigen wir Ihnen in unserem
Produktvideo
wie Sie die richtige Länge ausmessen und einen Holzstock leicht selbst kürzen können.
document.querySelector("form > input[data-mail='subject']").value = "Enquiry about article no.: " + vueApp.$store.getters.currentItemVariation.variation.number; document.addEventListener("onVariationChanged", function (e) { document.querySelector("form > input[data-mail='subject']").value = "Enquiry about article no.: " + vueApp.$store.getters.currentItemVariation.variation.number; });