Walking stick AKAZIE OMBRE, Derby handle and stick Acacia wood dark flamed with chrome band
---
Standard length: 94 cm
Load capacity: 100 kg
Weight: 325 g
if(!document.getElementById('paypal-smart-payment-script')) { var script = document.createElement("script"); script.type = "module"; script.id = "paypal-smart-payment-script"; script.src = "https://cdn02.plentymarkets.com/nelb4lwvpm9a/plugin/38/paypal/js/smartPaymentScript.js"; script.setAttribute("data-client-id", "Aa75AvsRnx1OrlouICGs0y6TnJ2weorbG1kJxATb4PBP3rRFk2dzDSgbLqZKZLsJSHVRTDNNtykazwW3"); script.setAttribute("data-currency", "EUR"); script.setAttribute("data-client-token", "eyJicmFpbnRyZWUiOnsiYXV0aG9yaXphdGlvbkZpbmdlcnByaW50IjoiYjYwMGYxZTc1ZTE3ZjJiMWUzYWNhODFmZjQ4NmFiMjkwOTFlNDY2MjM3NzhmYmUwZGQxMzAzNDFkOWZiZDQ0MXxtZXJjaGFudF9pZD1yd3dua3FnMnhnNTZobTJuJnB1YmxpY19rZXk9ajJmYzJqcHhkZzZ2cDg0ZiZjcmVhdGVkX2F0PTIwMjMtMTAtMzBUMjE6MzU6MjkuMDU0WiIsInZlcnNpb24iOiIzLXBheXBhbCJ9LCJwYXlwYWwiOnsiaWRUb2tlbiI6bnVsbCwiYWNjZXNzVG9rZW4iOiJBMjFBQVBCUkhfd2tMemsxd1FuUWtiR3N4eU9GbXg3bUQ3Tk5JdjBvTVgtZW50MWNMZEI0SEFHQnZMOGYyS3c0ZHNKYUxKSWNpZ2duOGNnd1RNOEpoM0xSSnBoTWJBTENBIn19"); script.setAttribute("data-append-trailing-slash", ""); script.setAttribute("data-locale", "en_GB"); document.body.appendChild(script); } else { var script = document.getElementById('paypal-smart-payment-script'); script.setAttribute("data-client-id", "Aa75AvsRnx1OrlouICGs0y6TnJ2weorbG1kJxATb4PBP3rRFk2dzDSgbLqZKZLsJSHVRTDNNtykazwW3"); script.setAttribute("data-currency", "EUR"); script.setAttribute("data-client-token", "eyJicmFpbnRyZWUiOnsiYXV0aG9yaXphdGlvbkZpbmdlcnByaW50IjoiYjYwMGYxZTc1ZTE3ZjJiMWUzYWNhODFmZjQ4NmFiMjkwOTFlNDY2MjM3NzhmYmUwZGQxMzAzNDFkOWZiZDQ0MXxtZXJjaGFudF9pZD1yd3dua3FnMnhnNTZobTJuJnB1YmxpY19rZXk9ajJmYzJqcHhkZzZ2cDg0ZiZjcmVhdGVkX2F0PTIwMjMtMTAtMzBUMjE6MzU6MjkuMDU0WiIsInZlcnNpb24iOiIzLXBheXBhbCJ9LCJwYXlwYWwiOnsiaWRUb2tlbiI6bnVsbCwiYWNjZXNzVG9rZW4iOiJBMjFBQVBCUkhfd2tMemsxd1FuUWtiR3N4eU9GbXg3bUQ3Tk5JdjBvTVgtZW50MWNMZEI0SEFHQnZMOGYyS3c0ZHNKYUxKSWNpZ2duOGNnd1RNOEpoM0xSSnBoTWJBTENBIn19"); script.setAttribute("data-append-trailing-slash", ""); script.setAttribute("data-locale", "en_GB"); }
if (typeof paypal_plenty_sdk === 'undefined' || typeof renderPayPalButtons !== 'function') { document.addEventListener('payPalScriptInitialized', () => { renderPayPalButtons('654026477a05b', 'paypal', 'buynow', 'rect', 'silver'); }); } else { renderPayPalButtons('654026477a05b', 'paypal', 'buynow', 'rect', 'silver'); }
An elegant walking stick with a derby handle, which is particularly comfortable due to its ergonomic shape. The article is made of dark flamed and silk matt lacquered acacia wood with two chrome-plated decorative straps, which are embedded in the wood at a medium height. The length is approx. 94 cm and the delivery includes a rubber buffer.
elegant walking stick and derby handle made of acacia wood, dark flamed
with double decorative chrome band
For ladies and gentlemen up to 100 kg body weight
incl. rubber buffer, length approx. 94 cm
Made in Germany according to old cane making tradition
Richtige Stocklänge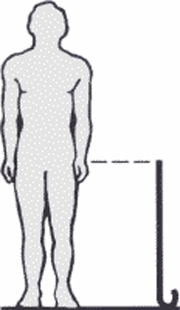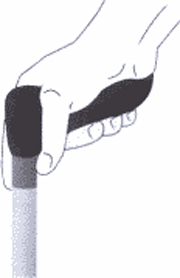 Hier zeigen wir Ihnen in unserem
Produktvideo
wie Sie die richtige Länge ausmessen und einen Holzstock leicht selbst kürzen können.
document.querySelector("form > input[data-mail='subject']").value = "Enquiry about article no.: " + vueApp.$store.getters.currentItemVariation.variation.number; document.addEventListener("onVariationChanged", function (e) { document.querySelector("form > input[data-mail='subject']").value = "Enquiry about article no.: " + vueApp.$store.getters.currentItemVariation.variation.number; });