Cane COSMOPOLITAN with a silverplated knob handle on a carbon tube with macassar veneer
---
Standard length: 100 cm
Load capacity: 100 kg
Weight: 382 g
if(!document.getElementById('paypal-smart-payment-script')) { var script = document.createElement("script"); script.type = "module"; script.id = "paypal-smart-payment-script"; script.src = "https://cdn02.plentymarkets.com/nelb4lwvpm9a/plugin/38/paypal/js/smartPaymentScript.js"; script.setAttribute("data-client-id", "Aa75AvsRnx1OrlouICGs0y6TnJ2weorbG1kJxATb4PBP3rRFk2dzDSgbLqZKZLsJSHVRTDNNtykazwW3"); script.setAttribute("data-currency", "EUR"); script.setAttribute("data-client-token", "eyJicmFpbnRyZWUiOnsiYXV0aG9yaXphdGlvbkZpbmdlcnByaW50IjoiOTQ2NDQzNjAxY2RmODhlYmNiZDliZDQ3ODgxZjg5NWM5ZDJiNDc5MWEzZWFmMjI4MTFmMjEyNDY0YTlhYTVjNnxtZXJjaGFudF9pZD1yd3dua3FnMnhnNTZobTJuJnB1YmxpY19rZXk9ajJmYzJqcHhkZzZ2cDg0ZiZjcmVhdGVkX2F0PTIwMjMtMTEtMjdUMDg6Mzc6MTEuNDE0WiIsInZlcnNpb24iOiIzLXBheXBhbCJ9LCJwYXlwYWwiOnsiaWRUb2tlbiI6bnVsbCwiYWNjZXNzVG9rZW4iOiJBMjFBQU1ab0N6NXB4ajdvLWRpOTdVT2JXQWtfTS01WTV2RjRLWG1QZzMxUVBfQnJBUkxiZFVidWFsSDV5VHkzcmg1LWgwOHJWZEhzTXlPdHl1RkQtNnFhWGZ3SnE1MFJnIn19"); script.setAttribute("data-append-trailing-slash", ""); script.setAttribute("data-locale", "en_GB"); document.body.appendChild(script); } else { var script = document.getElementById('paypal-smart-payment-script'); script.setAttribute("data-client-id", "Aa75AvsRnx1OrlouICGs0y6TnJ2weorbG1kJxATb4PBP3rRFk2dzDSgbLqZKZLsJSHVRTDNNtykazwW3"); script.setAttribute("data-currency", "EUR"); script.setAttribute("data-client-token", "eyJicmFpbnRyZWUiOnsiYXV0aG9yaXphdGlvbkZpbmdlcnByaW50IjoiOTQ2NDQzNjAxY2RmODhlYmNiZDliZDQ3ODgxZjg5NWM5ZDJiNDc5MWEzZWFmMjI4MTFmMjEyNDY0YTlhYTVjNnxtZXJjaGFudF9pZD1yd3dua3FnMnhnNTZobTJuJnB1YmxpY19rZXk9ajJmYzJqcHhkZzZ2cDg0ZiZjcmVhdGVkX2F0PTIwMjMtMTEtMjdUMDg6Mzc6MTEuNDE0WiIsInZlcnNpb24iOiIzLXBheXBhbCJ9LCJwYXlwYWwiOnsiaWRUb2tlbiI6bnVsbCwiYWNjZXNzVG9rZW4iOiJBMjFBQU1ab0N6NXB4ajdvLWRpOTdVT2JXQWtfTS01WTV2RjRLWG1QZzMxUVBfQnJBUkxiZFVidWFsSDV5VHkzcmg1LWgwOHJWZEhzTXlPdHl1RkQtNnFhWGZ3SnE1MFJnIn19"); script.setAttribute("data-append-trailing-slash", ""); script.setAttribute("data-locale", "en_GB"); }
if (typeof paypal_plenty_sdk === 'undefined' || typeof renderPayPalButtons !== 'function') { document.addEventListener('payPalScriptInitialized', () => { renderPayPalButtons('656461e620e8e', 'paypal', 'buynow', 'rect', 'silver'); }); } else { renderPayPalButtons('656461e620e8e', 'paypal', 'buynow', 'rect', 'silver'); }
A cosmopolit is an elegant gentleman, who travels around the world to allay his thirst for knowledge. On the Times Square, the Champs Elysees or at the Bolschoi theatr in Moscow, this cane will be your perfect companion.

Richtige Stocklänge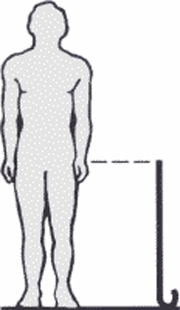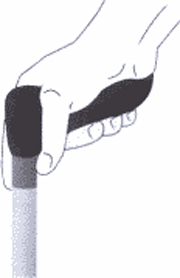 Hier zeigen wir Ihnen in unserem
Produktvideo
wie Sie die richtige Länge ausmessen und einen Holzstock leicht selbst kürzen können.
document.querySelector("form > input[data-mail='subject']").value = "Enquiry about article no.: " + vueApp.$store.getters.currentItemVariation.variation.number; document.addEventListener("onVariationChanged", function (e) { document.querySelector("form > input[data-mail='subject']").value = "Enquiry about article no.: " + vueApp.$store.getters.currentItemVariation.variation.number; });