Luxury HICKORY umbrella, black cane flamed from hand-polished hickory wood, sturdy 8-piece frame, rubber bumpers
---
Standard length: 98 cm
Load capacity: 100 kg
Weight: 697 g
if(!document.getElementById('paypal-smart-payment-script')) { var script = document.createElement("script"); script.type = "module"; script.id = "paypal-smart-payment-script"; script.src = "https://cdn02.plentymarkets.com/nelb4lwvpm9a/plugin/38/paypal/js/smartPaymentScript.js"; script.setAttribute("data-client-id", "Aa75AvsRnx1OrlouICGs0y6TnJ2weorbG1kJxATb4PBP3rRFk2dzDSgbLqZKZLsJSHVRTDNNtykazwW3"); script.setAttribute("data-currency", "EUR"); script.setAttribute("data-client-token", "eyJicmFpbnRyZWUiOnsiYXV0aG9yaXphdGlvbkZpbmdlcnByaW50IjoiNDNjNGNjYzM0M2UzMDNmMDllYmFlMGU5MWFhZGI0OTZiZDRkZDVlZTNhODU2ZDhlMDQzZTcwNjUyNDQ5ZGJkNHxtZXJjaGFudF9pZD1yd3dua3FnMnhnNTZobTJuJnB1YmxpY19rZXk9ajJmYzJqcHhkZzZ2cDg0ZiZjcmVhdGVkX2F0PTIwMjMtMTAtMjlUMDk6MjU6NTMuNDkyWiIsInZlcnNpb24iOiIzLXBheXBhbCJ9LCJwYXlwYWwiOnsiaWRUb2tlbiI6bnVsbCwiYWNjZXNzVG9rZW4iOiJBMjFBQU1xTFlaNW5XTnJHeVowSmFPX05lQThBX2FwWGhza1VJR1RrRFBxTUZVdlF4NzZ5b2pnQUp2M052R0hacXRyWXdsUlM1eDZOalJSclBEOTFwZ194cXdwTGZLM0dRIn19"); script.setAttribute("data-append-trailing-slash", ""); script.setAttribute("data-locale", "en_GB"); document.body.appendChild(script); } else { var script = document.getElementById('paypal-smart-payment-script'); script.setAttribute("data-client-id", "Aa75AvsRnx1OrlouICGs0y6TnJ2weorbG1kJxATb4PBP3rRFk2dzDSgbLqZKZLsJSHVRTDNNtykazwW3"); script.setAttribute("data-currency", "EUR"); script.setAttribute("data-client-token", "eyJicmFpbnRyZWUiOnsiYXV0aG9yaXphdGlvbkZpbmdlcnByaW50IjoiNDNjNGNjYzM0M2UzMDNmMDllYmFlMGU5MWFhZGI0OTZiZDRkZDVlZTNhODU2ZDhlMDQzZTcwNjUyNDQ5ZGJkNHxtZXJjaGFudF9pZD1yd3dua3FnMnhnNTZobTJuJnB1YmxpY19rZXk9ajJmYzJqcHhkZzZ2cDg0ZiZjcmVhdGVkX2F0PTIwMjMtMTAtMjlUMDk6MjU6NTMuNDkyWiIsInZlcnNpb24iOiIzLXBheXBhbCJ9LCJwYXlwYWwiOnsiaWRUb2tlbiI6bnVsbCwiYWNjZXNzVG9rZW4iOiJBMjFBQU1xTFlaNW5XTnJHeVowSmFPX05lQThBX2FwWGhza1VJR1RrRFBxTUZVdlF4NzZ5b2pnQUp2M052R0hacXRyWXdsUlM1eDZOalJSclBEOTFwZ194cXdwTGZLM0dRIn19"); script.setAttribute("data-append-trailing-slash", ""); script.setAttribute("data-locale", "en_GB"); }
if (typeof paypal_plenty_sdk === 'undefined' || typeof renderPayPalButtons !== 'function') { document.addEventListener('payPalScriptInitialized', () => { renderPayPalButtons('653e310dc9bc5', 'paypal', 'buynow', 'rect', 'silver'); }); } else { renderPayPalButtons('653e310dc9bc5', 'paypal', 'buynow', 'rect', 'silver'); }
Luxury umbrella with solid wooden stick made of sturdy hickory wood. Natural and noble, slightly flamed to work out the grain and then hand polished. The 8-piece frame has extra-stable nickel-plated steel rails. The cover is made of high quality, Italian noble polyester.
A gentleman is characterized by his well-groomed, impeccable appearance, his caring and honesty. This very elegant umbrella of German production gives you the honorable attitude that makes a gentleman.
Wear this umbrella so that your appearance is perfect. A matching rubber buffer is included.
continuous wooden stick made of noble, hand-polished hickory wood
8-piece frame and precious polyester from Italy
Weight approx. 640g, suitable for ladies and gentlemen up to 100 kg
Overall length approx 98 cm (can be shortened to 10 cm) including rubber buffer
Noble design gift from german value manufactory
Richtige Stocklänge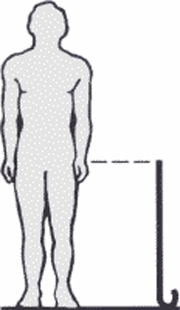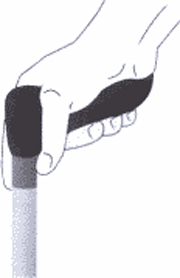 Hier zeigen wir Ihnen in unserem
Produktvideo
wie Sie die richtige Länge ausmessen und einen Holzstock leicht selbst kürzen können.
document.querySelector("form > input[data-mail='subject']").value = "Enquiry about article no.: " + vueApp.$store.getters.currentItemVariation.variation.number; document.addEventListener("onVariationChanged", function (e) { document.querySelector("form > input[data-mail='subject']").value = "Enquiry about article no.: " + vueApp.$store.getters.currentItemVariation.variation.number; });