Walking stick SEVILLA, ergonomic derby handle made of slightly flamed Olive-Wood, stick made of europ. Chestnut wood in Congo-style, including rubber buffer, 100 cm
---
Standard length: 102 cm
Load capacity: 100 kg
Weight: 349 g
if(!document.getElementById('paypal-smart-payment-script')) { var script = document.createElement("script"); script.type = "module"; script.id = "paypal-smart-payment-script"; script.src = "https://cdn02.plentymarkets.com/nelb4lwvpm9a/plugin/38/paypal/js/smartPaymentScript.js"; script.setAttribute("data-client-id", "Aa75AvsRnx1OrlouICGs0y6TnJ2weorbG1kJxATb4PBP3rRFk2dzDSgbLqZKZLsJSHVRTDNNtykazwW3"); script.setAttribute("data-currency", "EUR"); script.setAttribute("data-client-token", "eyJicmFpbnRyZWUiOnsiYXV0aG9yaXphdGlvbkZpbmdlcnByaW50IjoiOWU1OTk5NWUxNTNmZjYwYWU0MzI0YzVkZmVhYjVmOTQ1YTA5YTE0ZmFkMzk4OTg5YzNmYmMyOWViODY0ODRhNHxtZXJjaGFudF9pZD1yd3dua3FnMnhnNTZobTJuJnB1YmxpY19rZXk9ajJmYzJqcHhkZzZ2cDg0ZiZjcmVhdGVkX2F0PTIwMjMtMDktMDFUMDc6NTg6MzMuMTc2WiIsInZlcnNpb24iOiIzLXBheXBhbCJ9LCJwYXlwYWwiOnsiaWRUb2tlbiI6bnVsbCwiYWNjZXNzVG9rZW4iOiJBMjFBQU5FOVBaVWdycFdjRTZ5TXlDbV9pZUdXRVRHR2dQQU5wNmIzanJWcVNRUW03TkFXVmttQWFhWnJKX3BlRUhOR1VkVUpPT09CSTBlNjhOaGxVS2NoQk9kR0paWUdRIn19"); script.setAttribute("data-append-trailing-slash", ""); script.setAttribute("data-locale", "en_GB"); document.body.appendChild(script); } else { var script = document.getElementById('paypal-smart-payment-script'); script.setAttribute("data-client-id", "Aa75AvsRnx1OrlouICGs0y6TnJ2weorbG1kJxATb4PBP3rRFk2dzDSgbLqZKZLsJSHVRTDNNtykazwW3"); script.setAttribute("data-currency", "EUR"); script.setAttribute("data-client-token", "eyJicmFpbnRyZWUiOnsiYXV0aG9yaXphdGlvbkZpbmdlcnByaW50IjoiOWU1OTk5NWUxNTNmZjYwYWU0MzI0YzVkZmVhYjVmOTQ1YTA5YTE0ZmFkMzk4OTg5YzNmYmMyOWViODY0ODRhNHxtZXJjaGFudF9pZD1yd3dua3FnMnhnNTZobTJuJnB1YmxpY19rZXk9ajJmYzJqcHhkZzZ2cDg0ZiZjcmVhdGVkX2F0PTIwMjMtMDktMDFUMDc6NTg6MzMuMTc2WiIsInZlcnNpb24iOiIzLXBheXBhbCJ9LCJwYXlwYWwiOnsiaWRUb2tlbiI6bnVsbCwiYWNjZXNzVG9rZW4iOiJBMjFBQU5FOVBaVWdycFdjRTZ5TXlDbV9pZUdXRVRHR2dQQU5wNmIzanJWcVNRUW03TkFXVmttQWFhWnJKX3BlRUhOR1VkVUpPT09CSTBlNjhOaGxVS2NoQk9kR0paWUdRIn19"); script.setAttribute("data-append-trailing-slash", ""); script.setAttribute("data-locale", "en_GB"); }
if (typeof paypal_plenty_sdk === 'undefined' || typeof renderPayPalButtons !== 'function') { document.addEventListener('payPalScriptInitialized', () => { renderPayPalButtons('64f19e9a5bb3c', 'paypal', 'buynow', 'rect', 'silver'); }); } else { renderPayPalButtons('64f19e9a5bb3c', 'paypal', 'buynow', 'rect', 'silver'); }
The walking stick SEVILLA accompanies you through one of the largest old towns in Europe in the city of the same name. In particular, the strong focus on the production on wood lets the wearer guess that a previous time revives and a certain flair accompanies you during the city and nature walks. The cane is made of sturdy, European chestnut wood in Congo-style with the characteristic knots.
The ergonomically shaped derby handle made of solid Olive wood impresses with the fine and delicate grain, which is highlighted by light flames. As a conclusion, a rubber buffer is attached.
Elegant chestnut walking stick in Congo style with typical knots
Suitable for ladies and gentlemen
Ergonomic, comfortable derby handle made of finely grained Olive wood
Stick length: 100 cm, can easily be shortened
safe, non-slip and rubber buffer made of special rubber, for people up to 100 kg body weight
Richtige Stocklänge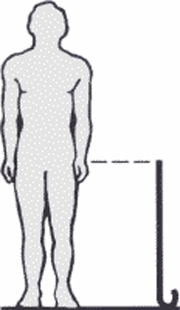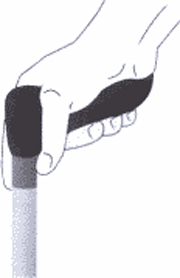 Hier zeigen wir Ihnen in unserem
Produktvideo
wie Sie die richtige Länge ausmessen und einen Holzstock leicht selbst kürzen können.
document.querySelector("form > input[data-mail='subject']").value = "Enquiry about article no.: " + vueApp.$store.getters.currentItemVariation.variation.number; document.addEventListener("onVariationChanged", function (e) { document.querySelector("form > input[data-mail='subject']").value = "Enquiry about article no.: " + vueApp.$store.getters.currentItemVariation.variation.number; });