Walking stick SILVER MOON, solid Fritz handle silver plated , wood satin black lacquered incl. rubber buffer
---
Standard length: 100 cm
Load capacity: 100 kg
Weight: 491 g
if(!document.getElementById('paypal-smart-payment-script')) { var script = document.createElement("script"); script.type = "module"; script.id = "paypal-smart-payment-script"; script.src = "https://cdn02.plentymarkets.com/nelb4lwvpm9a/plugin/38/paypal/js/smartPaymentScript.js"; script.setAttribute("data-client-id", "Aa75AvsRnx1OrlouICGs0y6TnJ2weorbG1kJxATb4PBP3rRFk2dzDSgbLqZKZLsJSHVRTDNNtykazwW3"); script.setAttribute("data-currency", "EUR"); script.setAttribute("data-client-token", "eyJicmFpbnRyZWUiOnsiYXV0aG9yaXphdGlvbkZpbmdlcnByaW50IjoiMzE4NDhkODBlNDllODMzZjQzNzcxZmJhZTdlODBlNjMyMzQ2ODZjZGJlOTI5ZGZkODgyOTQwM2EzYmEzODI2ZnxtZXJjaGFudF9pZD1yd3dua3FnMnhnNTZobTJuJnB1YmxpY19rZXk9ajJmYzJqcHhkZzZ2cDg0ZiZjcmVhdGVkX2F0PTIwMjMtMTAtMzBUMTE6MzM6MTIuNzAwWiIsInZlcnNpb24iOiIzLXBheXBhbCJ9LCJwYXlwYWwiOnsiaWRUb2tlbiI6bnVsbCwiYWNjZXNzVG9rZW4iOiJBMjFBQU1lWVljanEyT2xKelBWU0c0YUota3BBMWlsMWtRbjlKeU5LOHhDOHV6SWFlLWZaaml0NU0tU0pLSFRrS1VZWGhScTdIR3JCWGdYek00RlJiYXBLVGE4b01Qak93In19"); script.setAttribute("data-append-trailing-slash", ""); script.setAttribute("data-locale", "en_GB"); document.body.appendChild(script); } else { var script = document.getElementById('paypal-smart-payment-script'); script.setAttribute("data-client-id", "Aa75AvsRnx1OrlouICGs0y6TnJ2weorbG1kJxATb4PBP3rRFk2dzDSgbLqZKZLsJSHVRTDNNtykazwW3"); script.setAttribute("data-currency", "EUR"); script.setAttribute("data-client-token", "eyJicmFpbnRyZWUiOnsiYXV0aG9yaXphdGlvbkZpbmdlcnByaW50IjoiMzE4NDhkODBlNDllODMzZjQzNzcxZmJhZTdlODBlNjMyMzQ2ODZjZGJlOTI5ZGZkODgyOTQwM2EzYmEzODI2ZnxtZXJjaGFudF9pZD1yd3dua3FnMnhnNTZobTJuJnB1YmxpY19rZXk9ajJmYzJqcHhkZzZ2cDg0ZiZjcmVhdGVkX2F0PTIwMjMtMTAtMzBUMTE6MzM6MTIuNzAwWiIsInZlcnNpb24iOiIzLXBheXBhbCJ9LCJwYXlwYWwiOnsiaWRUb2tlbiI6bnVsbCwiYWNjZXNzVG9rZW4iOiJBMjFBQU1lWVljanEyT2xKelBWU0c0YUota3BBMWlsMWtRbjlKeU5LOHhDOHV6SWFlLWZaaml0NU0tU0pLSFRrS1VZWGhScTdIR3JCWGdYek00RlJiYXBLVGE4b01Qak93In19"); script.setAttribute("data-append-trailing-slash", ""); script.setAttribute("data-locale", "en_GB"); }
if (typeof paypal_plenty_sdk === 'undefined' || typeof renderPayPalButtons !== 'function') { document.addEventListener('payPalScriptInitialized', () => { renderPayPalButtons('653f96f5f0a19', 'paypal', 'buynow', 'rect', 'silver'); }); } else { renderPayPalButtons('653f96f5f0a19', 'paypal', 'buynow', 'rect', 'silver'); }
SILVER MOON walking stick, a silver-plated Fritz handle with fantastic patterns that stimulate the imagination. Just the thing for globetrotters to bring the galaxies closer. The stick is made of sturdy hardwood, which comes with a satin black lacquer finish. A solid chrome ring and an elegant rubber bumper at the end round off this noble piece of jewellery. A real eye-catcher!
Distinctive Fritz handle, silver-plated with wide palm resting surface
elegant chrome ring, stick made of sturdy hardwood satin black lacquer finish
Suitable for ladies and gentlemen up to 100 kg
Total length approx. 100 cm, easy to shorten by yourself incl. rubber buffer
Richtige Stocklänge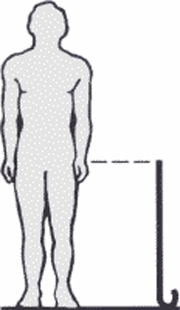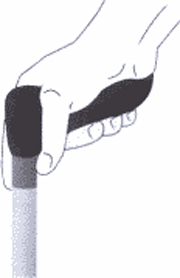 Hier zeigen wir Ihnen in unserem
Produktvideo
wie Sie die richtige Länge ausmessen und einen Holzstock leicht selbst kürzen können.
document.querySelector("form > input[data-mail='subject']").value = "Enquiry about article no.: " + vueApp.$store.getters.currentItemVariation.variation.number; document.addEventListener("onVariationChanged", function (e) { document.querySelector("form > input[data-mail='subject']").value = "Enquiry about article no.: " + vueApp.$store.getters.currentItemVariation.variation.number; });