Walking stick DOUBLE FRITZ, Fritz handle silver tin, ash wood blue stained
---
Standard length: 100 cm
Load capacity: 100 kg
Weight: 624 g
if(!document.getElementById('paypal-smart-payment-script')) { var script = document.createElement("script"); script.type = "module"; script.id = "paypal-smart-payment-script"; script.src = "https://cdn02.plentymarkets.com/nelb4lwvpm9a/plugin/38/paypal/js/smartPaymentScript.js"; script.setAttribute("data-client-id", "Aa75AvsRnx1OrlouICGs0y6TnJ2weorbG1kJxATb4PBP3rRFk2dzDSgbLqZKZLsJSHVRTDNNtykazwW3"); script.setAttribute("data-currency", "EUR"); script.setAttribute("data-client-token", "eyJicmFpbnRyZWUiOnsiYXV0aG9yaXphdGlvbkZpbmdlcnByaW50IjoiNDEwOGFiOGRjNzBlZGJmMmI0YmMyOWNiZmU4ZDkxYzJlNjE4MWZlOGJiZWU3Y2IwNDA0OTYzZTE2NTBmYzMzZXxtZXJjaGFudF9pZD1yd3dua3FnMnhnNTZobTJuJnB1YmxpY19rZXk9ajJmYzJqcHhkZzZ2cDg0ZiZjcmVhdGVkX2F0PTIwMjMtMTAtMjlUMjE6Mjk6MjkuMzY1WiIsInZlcnNpb24iOiIzLXBheXBhbCJ9LCJwYXlwYWwiOnsiaWRUb2tlbiI6bnVsbCwiYWNjZXNzVG9rZW4iOiJBMjFBQVBoOTBwcHJJQUpQY0pPLWJZQ2RQdHQ0QTNxS2wxUnhSN1dQc1N3Sk5KSzNHS2FKWUhaek94QmpRUXF5cDlpcGxCTFR3SlNxXzc3UGlYYm1TMUxEOXFaOUducWpBIn19"); script.setAttribute("data-append-trailing-slash", ""); script.setAttribute("data-locale", "en_GB"); document.body.appendChild(script); } else { var script = document.getElementById('paypal-smart-payment-script'); script.setAttribute("data-client-id", "Aa75AvsRnx1OrlouICGs0y6TnJ2weorbG1kJxATb4PBP3rRFk2dzDSgbLqZKZLsJSHVRTDNNtykazwW3"); script.setAttribute("data-currency", "EUR"); script.setAttribute("data-client-token", "eyJicmFpbnRyZWUiOnsiYXV0aG9yaXphdGlvbkZpbmdlcnByaW50IjoiNDEwOGFiOGRjNzBlZGJmMmI0YmMyOWNiZmU4ZDkxYzJlNjE4MWZlOGJiZWU3Y2IwNDA0OTYzZTE2NTBmYzMzZXxtZXJjaGFudF9pZD1yd3dua3FnMnhnNTZobTJuJnB1YmxpY19rZXk9ajJmYzJqcHhkZzZ2cDg0ZiZjcmVhdGVkX2F0PTIwMjMtMTAtMjlUMjE6Mjk6MjkuMzY1WiIsInZlcnNpb24iOiIzLXBheXBhbCJ9LCJwYXlwYWwiOnsiaWRUb2tlbiI6bnVsbCwiYWNjZXNzVG9rZW4iOiJBMjFBQVBoOTBwcHJJQUpQY0pPLWJZQ2RQdHQ0QTNxS2wxUnhSN1dQc1N3Sk5KSzNHS2FKWUhaek94QmpRUXF5cDlpcGxCTFR3SlNxXzc3UGlYYm1TMUxEOXFaOUducWpBIn19"); script.setAttribute("data-append-trailing-slash", ""); script.setAttribute("data-locale", "en_GB"); }
if (typeof paypal_plenty_sdk === 'undefined' || typeof renderPayPalButtons !== 'function') { document.addEventListener('payPalScriptInitialized', () => { renderPayPalButtons('653ed94c21f41', 'paypal', 'buynow', 'rect', 'silver'); }); } else { renderPayPalButtons('653ed94c21f41', 'paypal', 'buynow', 'rect', 'silver'); }
The DOUBLE FRITZ gives you a stable feeling for everyday life: striking and fresh, this walking stick offers a timeless design. The azure-blue stained stick adds the final touch to the expressive ash grain.
The Fritz´handle offers a comfortable support surface and due to the curved shape a high wearing comfort. The lovers of Art nouveau are going to explore a great wearing comfort.
Finely curved lines adorn this Fritz handle made of solid silver tin
Stable, elegant stick made of solid ash wood stained blue
Including TOP GRIP rubber buffer (elegant, special rubber with high adhesion, metal insert)
The perfect companion for him or her when it comes to elegance
Total length 100 cm (can be shortened easily), weight 624g, suitable for women and men up to 100 kg
Richtige Stocklänge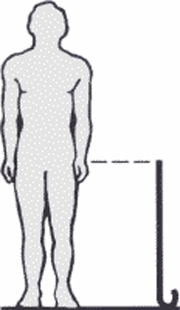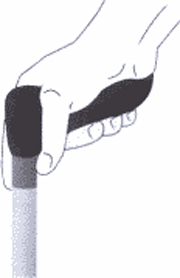 Hier zeigen wir Ihnen in unserem
Produktvideo
wie Sie die richtige Länge ausmessen und einen Holzstock leicht selbst kürzen können.
document.querySelector("form > input[data-mail='subject']").value = "Enquiry about article no.: " + vueApp.$store.getters.currentItemVariation.variation.number; document.addEventListener("onVariationChanged", function (e) { document.querySelector("form > input[data-mail='subject']").value = "Enquiry about article no.: " + vueApp.$store.getters.currentItemVariation.variation.number; });