Country walking cane FATHER'S DAY with a bell and filled flask
---
Standard length: 94 cm
Load capacity: 100 kg
Weight: 623 g
if(!document.getElementById('paypal-smart-payment-script')) { var script = document.createElement("script"); script.type = "module"; script.id = "paypal-smart-payment-script"; script.src = "https://cdn02.plentymarkets.com/nelb4lwvpm9a/plugin/38/paypal/js/smartPaymentScript.js"; script.setAttribute("data-client-id", "Aa75AvsRnx1OrlouICGs0y6TnJ2weorbG1kJxATb4PBP3rRFk2dzDSgbLqZKZLsJSHVRTDNNtykazwW3"); script.setAttribute("data-currency", "EUR"); script.setAttribute("data-client-token", "eyJicmFpbnRyZWUiOnsiYXV0aG9yaXphdGlvbkZpbmdlcnByaW50IjoiYWZmZjI3NWRhZTk2OGY4ZWQ5ZDYzZDJkMjE5NWFlZGZmNjAwMDQxNTg3ZGQ1NTEzNjhmZmE4ZGU1ZGE2Mjg4OHxtZXJjaGFudF9pZD1yd3dua3FnMnhnNTZobTJuJnB1YmxpY19rZXk9ajJmYzJqcHhkZzZ2cDg0ZiZjcmVhdGVkX2F0PTIwMjMtMTItMDZUMjA6NDU6MTUuMTExWiIsInZlcnNpb24iOiIzLXBheXBhbCJ9LCJwYXlwYWwiOnsiaWRUb2tlbiI6bnVsbCwiYWNjZXNzVG9rZW4iOiJBMjFBQU01M3NXWGpsT0t3X2VuXy0wQ3QtbHBGSDUxMGhvQjFWSmpBSWZWYkRDOHZUZExTV21WVFBweUhKUFRjb2haTVVUWDFYbkNETUhzYWJCZ0pwUWFQdldfdGEzZHl3In19"); script.setAttribute("data-append-trailing-slash", ""); script.setAttribute("data-locale", "en_GB"); document.body.appendChild(script); } else { var script = document.getElementById('paypal-smart-payment-script'); script.setAttribute("data-client-id", "Aa75AvsRnx1OrlouICGs0y6TnJ2weorbG1kJxATb4PBP3rRFk2dzDSgbLqZKZLsJSHVRTDNNtykazwW3"); script.setAttribute("data-currency", "EUR"); script.setAttribute("data-client-token", "eyJicmFpbnRyZWUiOnsiYXV0aG9yaXphdGlvbkZpbmdlcnByaW50IjoiYWZmZjI3NWRhZTk2OGY4ZWQ5ZDYzZDJkMjE5NWFlZGZmNjAwMDQxNTg3ZGQ1NTEzNjhmZmE4ZGU1ZGE2Mjg4OHxtZXJjaGFudF9pZD1yd3dua3FnMnhnNTZobTJuJnB1YmxpY19rZXk9ajJmYzJqcHhkZzZ2cDg0ZiZjcmVhdGVkX2F0PTIwMjMtMTItMDZUMjA6NDU6MTUuMTExWiIsInZlcnNpb24iOiIzLXBheXBhbCJ9LCJwYXlwYWwiOnsiaWRUb2tlbiI6bnVsbCwiYWNjZXNzVG9rZW4iOiJBMjFBQU01M3NXWGpsT0t3X2VuXy0wQ3QtbHBGSDUxMGhvQjFWSmpBSWZWYkRDOHZUZExTV21WVFBweUhKUFRjb2haTVVUWDFYbkNETUhzYWJCZ0pwUWFQdldfdGEzZHl3In19"); script.setAttribute("data-append-trailing-slash", ""); script.setAttribute("data-locale", "en_GB"); }
if (typeof paypal_plenty_sdk === 'undefined' || typeof renderPayPalButtons !== 'function') { document.addEventListener('payPalScriptInitialized', () => { renderPayPalButtons('6570e732770ac', 'paypal', 'buynow', 'rect', 'silver'); }); } else { renderPayPalButtons('6570e732770ac', 'paypal', 'buynow', 'rect', 'silver'); }
This is a very special country walking cane, which is bent out of one part of noble chestnut wood. The cane has got a strong ringing bell and a 0,1 l glass flask, filled with a delicious herbal schnapps. The cane is equipped with a sharped nickel ferrule.
Richtige Stocklänge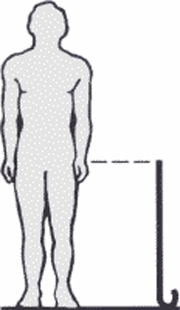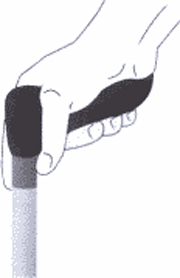 Hier zeigen wir Ihnen in unserem
Produktvideo
wie Sie die richtige Länge ausmessen und einen Holzstock leicht selbst kürzen können.
document.querySelector("form > input[data-mail='subject']").value = "Enquiry about article no.: " + vueApp.$store.getters.currentItemVariation.variation.number; document.addEventListener("onVariationChanged", function (e) { document.querySelector("form > input[data-mail='subject']").value = "Enquiry about article no.: " + vueApp.$store.getters.currentItemVariation.variation.number; });