The Melbourne with Platinumband in classical color COGNACsand
---
Standard length: 94 cm
Load capacity: 100 kg
Weight: 321 g
if(!document.getElementById('paypal-smart-payment-script')) { var script = document.createElement("script"); script.type = "module"; script.id = "paypal-smart-payment-script"; script.src = "https://cdn02.plentymarkets.com/nelb4lwvpm9a/plugin/38/paypal/js/smartPaymentScript.js"; script.setAttribute("data-client-id", "Aa75AvsRnx1OrlouICGs0y6TnJ2weorbG1kJxATb4PBP3rRFk2dzDSgbLqZKZLsJSHVRTDNNtykazwW3"); script.setAttribute("data-currency", "EUR"); script.setAttribute("data-client-token", "eyJicmFpbnRyZWUiOnsiYXV0aG9yaXphdGlvbkZpbmdlcnByaW50IjoiNWFkY2NhNmZlNGU4NDI1YjFkZGNiOGM4ZTYwNGVmNmViMGE3ZDI1NmM5ZjM4ZTc3MmM1NzIyNjE0NjBkMmM1OHxtZXJjaGFudF9pZD1yd3dua3FnMnhnNTZobTJuJnB1YmxpY19rZXk9ajJmYzJqcHhkZzZ2cDg0ZiZjcmVhdGVkX2F0PTIwMjMtMDYtMDVUMTI6MjU6MDkuMjEzWiIsInZlcnNpb24iOiIzLXBheXBhbCJ9LCJwYXlwYWwiOnsiaWRUb2tlbiI6bnVsbCwiYWNjZXNzVG9rZW4iOiJBMjFBQU13SkJIaW5uM043ZUJFTWF4ci15Y2NRNkJiV0VwYWpDS1ZWMklfaFZEZW5VY2hodGcyaXk4YWFrNFdPSGZYSE9QSEJ2OE1HWUVpanhOYkFlbXZkalVXaU5MY053In19"); script.setAttribute("data-append-trailing-slash", ""); script.setAttribute("data-locale", "en_GB"); document.body.appendChild(script); } else { var script = document.getElementById('paypal-smart-payment-script'); script.setAttribute("data-client-id", "Aa75AvsRnx1OrlouICGs0y6TnJ2weorbG1kJxATb4PBP3rRFk2dzDSgbLqZKZLsJSHVRTDNNtykazwW3"); script.setAttribute("data-currency", "EUR"); script.setAttribute("data-client-token", "eyJicmFpbnRyZWUiOnsiYXV0aG9yaXphdGlvbkZpbmdlcnByaW50IjoiNWFkY2NhNmZlNGU4NDI1YjFkZGNiOGM4ZTYwNGVmNmViMGE3ZDI1NmM5ZjM4ZTc3MmM1NzIyNjE0NjBkMmM1OHxtZXJjaGFudF9pZD1yd3dua3FnMnhnNTZobTJuJnB1YmxpY19rZXk9ajJmYzJqcHhkZzZ2cDg0ZiZjcmVhdGVkX2F0PTIwMjMtMDYtMDVUMTI6MjU6MDkuMjEzWiIsInZlcnNpb24iOiIzLXBheXBhbCJ9LCJwYXlwYWwiOnsiaWRUb2tlbiI6bnVsbCwiYWNjZXNzVG9rZW4iOiJBMjFBQU13SkJIaW5uM043ZUJFTWF4ci15Y2NRNkJiV0VwYWpDS1ZWMklfaFZEZW5VY2hodGcyaXk4YWFrNFdPSGZYSE9QSEJ2OE1HWUVpanhOYkFlbXZkalVXaU5MY053In19"); script.setAttribute("data-append-trailing-slash", ""); script.setAttribute("data-locale", "en_GB"); }
if(typeof renderPayPalButtons === 'function') { renderPayPalButtons('647dd48197146', 'paypal', 'buynow', 'rect', 'silver'); } else { document.addEventListener('payPalScriptInitialized', () => { renderPayPalButtons('647dd48197146', 'paypal', 'buynow', 'rect', 'silver'); }); }
The Melbourne with platinumband in the classical color COGNACsand. A very competitive shape, which combines the advantage of the-Fritz-shape- with the -Derby-shape- in a new fashion. Rubberbuffer slimline. Durchmesser 22mm, Standardlength 94cm.
Richtige Stocklänge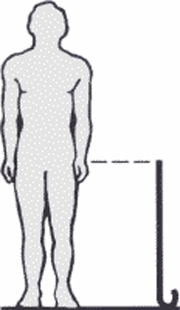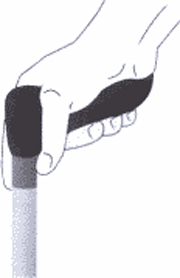 Hier zeigen wir Ihnen in unserem
Produktvideo
wie Sie die richtige Länge ausmessen und einen Holzstock leicht selbst kürzen können.
document.querySelector("form > input[data-mail='subject']").value = "Enquiry about article no.: " + vueApp.$store.getters.currentItemVariation.variation.number; document.addEventListener("onVariationChanged", function (e) { document.querySelector("form > input[data-mail='subject']").value = "Enquiry about article no.: " + vueApp.$store.getters.currentItemVariation.variation.number; });