Walking stick VINEYARDS, Derby handle chiselled silver pewter, beech wood black satin lacquer, incl. rubber buffer, 100 cm
---
Standard length: 100 cm
Load capacity: 100 kg
Weight: 427 g
if(!document.getElementById('paypal-smart-payment-script')) { var script = document.createElement("script"); script.type = "module"; script.id = "paypal-smart-payment-script"; script.src = "https://cdn02.plentymarkets.com/nelb4lwvpm9a/plugin/38/paypal/js/smartPaymentScript.js"; script.setAttribute("data-client-id", "Aa75AvsRnx1OrlouICGs0y6TnJ2weorbG1kJxATb4PBP3rRFk2dzDSgbLqZKZLsJSHVRTDNNtykazwW3"); script.setAttribute("data-currency", "EUR"); script.setAttribute("data-client-token", "eyJicmFpbnRyZWUiOnsiYXV0aG9yaXphdGlvbkZpbmdlcnByaW50IjoiNDk0YTAwMjMxZjQ4YWYwNjA1M2Y2YWRiZGEzNThjYmYxZDBiYmY4Nzg4NWM1YTIwZDNlNWRjZDgxZDMxYmE3MXxtZXJjaGFudF9pZD1yd3dua3FnMnhnNTZobTJuJnB1YmxpY19rZXk9ajJmYzJqcHhkZzZ2cDg0ZiZjcmVhdGVkX2F0PTIwMjMtMDMtMjVUMDk6NTI6NDMuMDkzWiIsInZlcnNpb24iOiIzLXBheXBhbCJ9LCJwYXlwYWwiOnsiaWRUb2tlbiI6bnVsbCwiYWNjZXNzVG9rZW4iOiJBMjFBQU1tQzFwamxiZENzQnlvaUJRTS1PaUZObjUtVXI2SHVrcjVqSlk2X0Zrb1FsUGtiaE42SDVxYmxTN3o3ZlVZSGZHLXZmdlR1WGNKY3dTOXZuTGwyOE1YbU10eEdBIn19"); script.setAttribute("data-append-trailing-slash", ""); script.setAttribute("data-locale", "en_GB"); document.body.appendChild(script); } else { var script = document.getElementById('paypal-smart-payment-script'); script.setAttribute("data-client-id", "Aa75AvsRnx1OrlouICGs0y6TnJ2weorbG1kJxATb4PBP3rRFk2dzDSgbLqZKZLsJSHVRTDNNtykazwW3"); script.setAttribute("data-currency", "EUR"); script.setAttribute("data-client-token", "eyJicmFpbnRyZWUiOnsiYXV0aG9yaXphdGlvbkZpbmdlcnByaW50IjoiNDk0YTAwMjMxZjQ4YWYwNjA1M2Y2YWRiZGEzNThjYmYxZDBiYmY4Nzg4NWM1YTIwZDNlNWRjZDgxZDMxYmE3MXxtZXJjaGFudF9pZD1yd3dua3FnMnhnNTZobTJuJnB1YmxpY19rZXk9ajJmYzJqcHhkZzZ2cDg0ZiZjcmVhdGVkX2F0PTIwMjMtMDMtMjVUMDk6NTI6NDMuMDkzWiIsInZlcnNpb24iOiIzLXBheXBhbCJ9LCJwYXlwYWwiOnsiaWRUb2tlbiI6bnVsbCwiYWNjZXNzVG9rZW4iOiJBMjFBQU1tQzFwamxiZENzQnlvaUJRTS1PaUZObjUtVXI2SHVrcjVqSlk2X0Zrb1FsUGtiaE42SDVxYmxTN3o3ZlVZSGZHLXZmdlR1WGNKY3dTOXZuTGwyOE1YbU10eEdBIn19"); script.setAttribute("data-append-trailing-slash", ""); script.setAttribute("data-locale", "en_GB"); }
if(typeof renderPayPalButtons === 'function') { renderPayPalButtons('641ec46b52ad1', 'paypal', 'buynow', 'rect', 'silver'); } else { document.addEventListener('payPalScriptInitialized', () => { renderPayPalButtons('641ec46b52ad1', 'paypal', 'buynow', 'rect', 'silver'); }); }
VINEYARDS walking stick reminds you of a day spent among vines and tasting a philosophy of life that has a touch of France in it. A derby handle with fine chasing reminiscent of ramifications with leaf and flower ornaments The silver pewter handle in a straight-line fit, suitable for any hand. The stick is made of beech wood, which is lacquered satin black. The length is 100 cm and the delivery includes a rubber buffer.
smooth and elegant fritz handle made of silver pewter with fine chiselings
sturdy stick made of beech wood satin black lacquered
Suitable for ladies and gentlemen up to 100 kg
Length approx. 100 cm, easy to shorten by yourself
incl. rubber buffer, weight 427 g
Richtige Stocklänge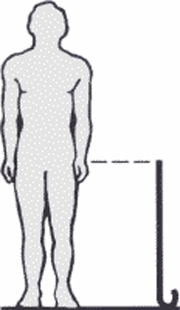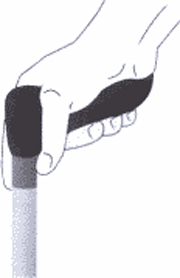 Hier zeigen wir Ihnen in unserem
Produktvideo
wie Sie die richtige Länge ausmessen und einen Holzstock leicht selbst kürzen können.
document.querySelector("form > input[data-mail='subject']").value = "Enquiry about article no.: " + vueApp.$store.getters.currentItemVariation.variation.number; document.addEventListener("onVariationChanged", function (e) { document.querySelector("form > input[data-mail='subject']").value = "Enquiry about article no.: " + vueApp.$store.getters.currentItemVariation.variation.number; });