Walking stick BAROQUE, silver pewter knob handle, Mongoy wood, length 98 cm
---
Standard length: 98 cm
Load capacity: 100 kg
Weight: 350 g
if(!document.getElementById('paypal-smart-payment-script')) { var script = document.createElement("script"); script.type = "module"; script.id = "paypal-smart-payment-script"; script.src = "https://cdn02.plentymarkets.com/nelb4lwvpm9a/plugin/38/paypal/js/smartPaymentScript.js"; script.setAttribute("data-client-id", "Aa75AvsRnx1OrlouICGs0y6TnJ2weorbG1kJxATb4PBP3rRFk2dzDSgbLqZKZLsJSHVRTDNNtykazwW3"); script.setAttribute("data-currency", "EUR"); script.setAttribute("data-client-token", "eyJicmFpbnRyZWUiOnsiYXV0aG9yaXphdGlvbkZpbmdlcnByaW50IjoiY2JjZTIyN2ExOWE4N2JmZmVkNWJlNzE3M2ZiNWQ1YTFkNThhMjA3OGQ2YTUwMTBlNDlmNWFkOTllODk2MmY4NnxtZXJjaGFudF9pZD1yd3dua3FnMnhnNTZobTJuJnB1YmxpY19rZXk9ajJmYzJqcHhkZzZ2cDg0ZiZjcmVhdGVkX2F0PTIwMjMtMTAtMjRUMTE6NDY6NTQuNzc1WiIsInZlcnNpb24iOiIzLXBheXBhbCJ9LCJwYXlwYWwiOnsiaWRUb2tlbiI6bnVsbCwiYWNjZXNzVG9rZW4iOiJBMjFBQU1mMWNMenNSWGlfaW9SV1RDNE9nRmR0RXBLbjFGdG5aS05TcEp6cFZMWHpOVmNvMkx1RnZiV1M5eXA3Qjk2LThDcEJvcXJEX2JhTXJLdmJMTS1VZEJJLUpDQnlRIn19"); script.setAttribute("data-append-trailing-slash", ""); script.setAttribute("data-locale", "en_GB"); document.body.appendChild(script); } else { var script = document.getElementById('paypal-smart-payment-script'); script.setAttribute("data-client-id", "Aa75AvsRnx1OrlouICGs0y6TnJ2weorbG1kJxATb4PBP3rRFk2dzDSgbLqZKZLsJSHVRTDNNtykazwW3"); script.setAttribute("data-currency", "EUR"); script.setAttribute("data-client-token", "eyJicmFpbnRyZWUiOnsiYXV0aG9yaXphdGlvbkZpbmdlcnByaW50IjoiY2JjZTIyN2ExOWE4N2JmZmVkNWJlNzE3M2ZiNWQ1YTFkNThhMjA3OGQ2YTUwMTBlNDlmNWFkOTllODk2MmY4NnxtZXJjaGFudF9pZD1yd3dua3FnMnhnNTZobTJuJnB1YmxpY19rZXk9ajJmYzJqcHhkZzZ2cDg0ZiZjcmVhdGVkX2F0PTIwMjMtMTAtMjRUMTE6NDY6NTQuNzc1WiIsInZlcnNpb24iOiIzLXBheXBhbCJ9LCJwYXlwYWwiOnsiaWRUb2tlbiI6bnVsbCwiYWNjZXNzVG9rZW4iOiJBMjFBQU1mMWNMenNSWGlfaW9SV1RDNE9nRmR0RXBLbjFGdG5aS05TcEp6cFZMWHpOVmNvMkx1RnZiV1M5eXA3Qjk2LThDcEJvcXJEX2JhTXJLdmJMTS1VZEJJLUpDQnlRIn19"); script.setAttribute("data-append-trailing-slash", ""); script.setAttribute("data-locale", "en_GB"); }
if (typeof paypal_plenty_sdk === 'undefined' || typeof renderPayPalButtons !== 'function') { document.addEventListener('payPalScriptInitialized', () => { renderPayPalButtons('6537b90dd575a', 'paypal', 'buynow', 'rect', 'silver'); }); } else { renderPayPalButtons('6537b90dd575a', 'paypal', 'buynow', 'rect', 'silver'); }
This elegant pommel stick with its handle fits perfectly in the hand and is a real eye-catcher made of solid silver pewter, which shines with baroque patterns and chasing. The handle is mounted on a stick made of fine Mongoy wood, which has a particularly beautiful grain. Due to the delicate dark veining and patterns, the wood acquires a great moving appearance. As an African wood, this type of wood is very decorative and has a very delicate warm colour. The length is 98 cm and the walking stick comes with a rubber buffer.
Pommel stick made of solid silver pewter with fine cinnamon decoration
elegant, stable stick made of mongoy wood, silk matt lacquered
length 98 cm, incl. rubber buffer powered by stockshop.de
suitable for ladies and gentlemen up to 100 kg
the companion for fine balls or operas as well as in everyday life
Richtige Stocklänge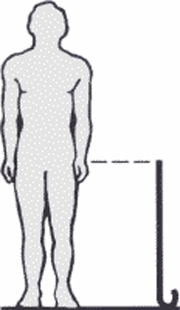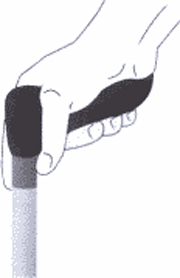 Hier zeigen wir Ihnen in unserem
Produktvideo
wie Sie die richtige Länge ausmessen und einen Holzstock leicht selbst kürzen können.
document.querySelector("form > input[data-mail='subject']").value = "Enquiry about article no.: " + vueApp.$store.getters.currentItemVariation.variation.number; document.addEventListener("onVariationChanged", function (e) { document.querySelector("form > input[data-mail='subject']").value = "Enquiry about article no.: " + vueApp.$store.getters.currentItemVariation.variation.number; });