Walkingstick BAROQUE knob handle of solid silver pewter, silk gloss mongoi-woodcane, elegant rubberbuffer
---
Standard length: 98 cm
Load capacity: 100 kg
Weight: 350 g
This elegant knobstick is great with the grip in the hand and a real eye-catcher made of solid silver tin, which shines with baroque patterns. The handle is placed on a stick of noble Mongoy wood, which has a particularly great grain: through the delicate dark veining and pattern the wood optically wins a great moving charisma. As African wood, this wood is very decorative and has a very delicate warm color.
Elegant shapes and fine chasing characterise this solid silver tin knob Mandrel

Elegant, Sturdy stick made from Mongoi wood

Secure, non-slip Slim buffer made of special rubber

The Companion for fine balls and Opera, as well as in everyday life
Richtige Stocklänge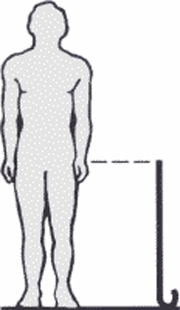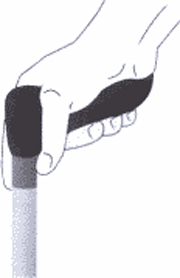 Hier zeigen wir Ihnen in unserem
Produktvideo
wie Sie die richtige Länge ausmessen und einen Holzstock leicht selbst kürzen können.
document.querySelector("form > input[data-mail='subject']").value = "Enquiry about article no.: " + vueApp.$store.getters.currentItemVariation.variation.number; document.addEventListener("onVariationChanged", function (e) { document.querySelector("form > input[data-mail='subject']").value = "Enquiry about article no.: " + vueApp.$store.getters.currentItemVariation.variation.number; });