Walking stick ball knob BERNSTEIN amber coloured, stick beech wood brown lacquered, brass ring, elegant rubber bumper
---
Standard length: 96 cm
Load capacity: 100 kg
Weight: 235 g
if(!document.getElementById('paypal-smart-payment-script')) { var script = document.createElement("script"); script.type = "module"; script.id = "paypal-smart-payment-script"; script.src = "https://cdn02.plentymarkets.com/nelb4lwvpm9a/plugin/38/paypal/js/smartPaymentScript.js"; script.setAttribute("data-client-id", "Aa75AvsRnx1OrlouICGs0y6TnJ2weorbG1kJxATb4PBP3rRFk2dzDSgbLqZKZLsJSHVRTDNNtykazwW3"); script.setAttribute("data-currency", "EUR"); script.setAttribute("data-client-token", "eyJicmFpbnRyZWUiOnsiYXV0aG9yaXphdGlvbkZpbmdlcnByaW50IjoiMTkyMDE3NjdhZmFmYWI0ODM3MjNlZDk5ODg4ZTM4NTRkMTQwODAxZWNjN2NjZjRjZDY1NDA5ZmQ1MmM0MGUzN3xtZXJjaGFudF9pZD1yd3dua3FnMnhnNTZobTJuJnB1YmxpY19rZXk9ajJmYzJqcHhkZzZ2cDg0ZiZjcmVhdGVkX2F0PTIwMjMtMTEtMTVUMTc6MTQ6MjhaIiwidmVyc2lvbiI6IjMtcGF5cGFsIn0sInBheXBhbCI6eyJpZFRva2VuIjpudWxsLCJhY2Nlc3NUb2tlbiI6IkEyMUFBTVBBZnQtdTAzanZDOER4NkRELUFPY2lVZzhRQ240Q1lhUVZEbXU5Zzl0bWhyTWwwbVJhSWVzdi1ud3NOYXlYZHF3SDNNM0Jqd2ItRmVpakZGOWd5M28xLW1VMUEifX0="); script.setAttribute("data-append-trailing-slash", ""); script.setAttribute("data-locale", "en_GB"); document.body.appendChild(script); } else { var script = document.getElementById('paypal-smart-payment-script'); script.setAttribute("data-client-id", "Aa75AvsRnx1OrlouICGs0y6TnJ2weorbG1kJxATb4PBP3rRFk2dzDSgbLqZKZLsJSHVRTDNNtykazwW3"); script.setAttribute("data-currency", "EUR"); script.setAttribute("data-client-token", "eyJicmFpbnRyZWUiOnsiYXV0aG9yaXphdGlvbkZpbmdlcnByaW50IjoiMTkyMDE3NjdhZmFmYWI0ODM3MjNlZDk5ODg4ZTM4NTRkMTQwODAxZWNjN2NjZjRjZDY1NDA5ZmQ1MmM0MGUzN3xtZXJjaGFudF9pZD1yd3dua3FnMnhnNTZobTJuJnB1YmxpY19rZXk9ajJmYzJqcHhkZzZ2cDg0ZiZjcmVhdGVkX2F0PTIwMjMtMTEtMTVUMTc6MTQ6MjhaIiwidmVyc2lvbiI6IjMtcGF5cGFsIn0sInBheXBhbCI6eyJpZFRva2VuIjpudWxsLCJhY2Nlc3NUb2tlbiI6IkEyMUFBTVBBZnQtdTAzanZDOER4NkRELUFPY2lVZzhRQ240Q1lhUVZEbXU5Zzl0bWhyTWwwbVJhSWVzdi1ud3NOYXlYZHF3SDNNM0Jqd2ItRmVpakZGOWd5M28xLW1VMUEifX0="); script.setAttribute("data-append-trailing-slash", ""); script.setAttribute("data-locale", "en_GB"); }
if (typeof paypal_plenty_sdk === 'undefined' || typeof renderPayPalButtons !== 'function') { document.addEventListener('payPalScriptInitialized', () => { renderPayPalButtons('65550143755cd', 'paypal', 'buynow', 'rect', 'silver'); }); } else { renderPayPalButtons('65550143755cd', 'paypal', 'buynow', 'rect', 'silver'); }
A magnificent walking stick with a shimmering amber-coloured ball mounted with a brass ring on a brown lacquered stick made of beech wood.
This elegant pommel stick is finished off with an elegant rubber bumper.
A noble gift!
Ball knob handle made of sturdy acetate in a great amber look ø approx. 50mm
Elegant brass design ring between handle and cane
Sturdy beech wood stained brown and high-gloss lacquered
Length approx. 98 cm, easy to shorten yourself, incl. elegant rubber buffer
Suitable for men and women up to 100 kg powered by stockshop.de
Richtige Stocklänge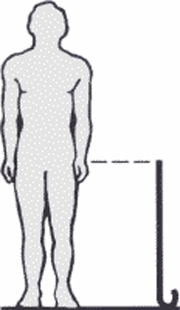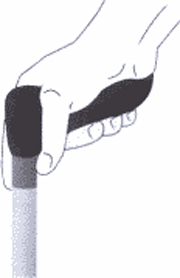 Hier zeigen wir Ihnen in unserem
Produktvideo
wie Sie die richtige Länge ausmessen und einen Holzstock leicht selbst kürzen können.
document.querySelector("form > input[data-mail='subject']").value = "Enquiry about article no.: " + vueApp.$store.getters.currentItemVariation.variation.number; document.addEventListener("onVariationChanged", function (e) { document.querySelector("form > input[data-mail='subject']").value = "Enquiry about article no.: " + vueApp.$store.getters.currentItemVariation.variation.number; });