Walking stick, amber fritz-handle, cherry wood coloured shaft, brass-adornment ring
---
Standard length: 100 cm
Load capacity: 100 kg
Weight: 362 g
if(!document.getElementById('paypal-smart-payment-script')) { var script = document.createElement("script"); script.type = "module"; script.id = "paypal-smart-payment-script"; script.src = "https://cdn02.plentymarkets.com/nelb4lwvpm9a/plugin/38/paypal/js/smartPaymentScript.js"; script.setAttribute("data-client-id", "Aa75AvsRnx1OrlouICGs0y6TnJ2weorbG1kJxATb4PBP3rRFk2dzDSgbLqZKZLsJSHVRTDNNtykazwW3"); script.setAttribute("data-currency", "EUR"); script.setAttribute("data-client-token", "eyJicmFpbnRyZWUiOnsiYXV0aG9yaXphdGlvbkZpbmdlcnByaW50IjoiNmZiYjg1MDlmOTViYzA5N2NhOWQ1OWZhMzIyZDU1NjVkODNkYjhhZWI4MDQ1NDJmNmU3ZTgzNmY1ZGEzY2E5Y3xtZXJjaGFudF9pZD1yd3dua3FnMnhnNTZobTJuJnB1YmxpY19rZXk9ajJmYzJqcHhkZzZ2cDg0ZiZjcmVhdGVkX2F0PTIwMjMtMDgtMzFUMTQ6NDc6MjMuMDcyWiIsInZlcnNpb24iOiIzLXBheXBhbCJ9LCJwYXlwYWwiOnsiaWRUb2tlbiI6bnVsbCwiYWNjZXNzVG9rZW4iOiJBMjFBQU02MVVGcnVjT1JxZ0hmdWxnUTFTb1ZjWW1NZDllY1QxemdHNkdSV3FLRlJ6RjNST0tnYUJZZkVMbzAxaVZFZTB4blpvSTFLOGlVdU1jc01MQWVIcFQteVFCOC13In19"); script.setAttribute("data-append-trailing-slash", ""); script.setAttribute("data-locale", "en_GB"); document.body.appendChild(script); } else { var script = document.getElementById('paypal-smart-payment-script'); script.setAttribute("data-client-id", "Aa75AvsRnx1OrlouICGs0y6TnJ2weorbG1kJxATb4PBP3rRFk2dzDSgbLqZKZLsJSHVRTDNNtykazwW3"); script.setAttribute("data-currency", "EUR"); script.setAttribute("data-client-token", "eyJicmFpbnRyZWUiOnsiYXV0aG9yaXphdGlvbkZpbmdlcnByaW50IjoiNmZiYjg1MDlmOTViYzA5N2NhOWQ1OWZhMzIyZDU1NjVkODNkYjhhZWI4MDQ1NDJmNmU3ZTgzNmY1ZGEzY2E5Y3xtZXJjaGFudF9pZD1yd3dua3FnMnhnNTZobTJuJnB1YmxpY19rZXk9ajJmYzJqcHhkZzZ2cDg0ZiZjcmVhdGVkX2F0PTIwMjMtMDgtMzFUMTQ6NDc6MjMuMDcyWiIsInZlcnNpb24iOiIzLXBheXBhbCJ9LCJwYXlwYWwiOnsiaWRUb2tlbiI6bnVsbCwiYWNjZXNzVG9rZW4iOiJBMjFBQU02MVVGcnVjT1JxZ0hmdWxnUTFTb1ZjWW1NZDllY1QxemdHNkdSV3FLRlJ6RjNST0tnYUJZZkVMbzAxaVZFZTB4blpvSTFLOGlVdU1jc01MQWVIcFQteVFCOC13In19"); script.setAttribute("data-append-trailing-slash", ""); script.setAttribute("data-locale", "en_GB"); }
if (typeof paypal_plenty_sdk === 'undefined' || typeof renderPayPalButtons !== 'function') { document.addEventListener('payPalScriptInitialized', () => { renderPayPalButtons('64f0ae5cc6269', 'paypal', 'buynow', 'rect', 'silver'); }); } else { renderPayPalButtons('64f0ae5cc6269', 'paypal', 'buynow', 'rect', 'silver'); }
Is this stick made of the mysterious Amber Room? The detailed golden shimmering amber style fascinates as well as the missing Amber Room. At the same time, it is stable and durable than real amber. The handle in typical Fritz is from a acetate is classically worked on a cherry tree stained hardwood shaft. The stylish brass ring adds elegance. The closure is a slim fitted with a rubber. The unique style is symbolising a mystical story with it´s own history.
Richtige Stocklänge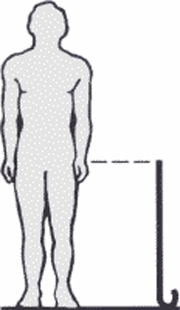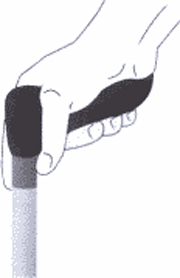 Hier zeigen wir Ihnen in unserem
Produktvideo
wie Sie die richtige Länge ausmessen und einen Holzstock leicht selbst kürzen können.
document.querySelector("form > input[data-mail='subject']").value = "Enquiry about article no.: " + vueApp.$store.getters.currentItemVariation.variation.number; document.addEventListener("onVariationChanged", function (e) { document.querySelector("form > input[data-mail='subject']").value = "Enquiry about article no.: " + vueApp.$store.getters.currentItemVariation.variation.number; });