Alpenstange hazelnut, sturdy walking stick made of bark-hazel hazelnut wood, divided into two parts by steel thread, including hand-forged tip as end.
---
Standard length: cm
Load capacity: 100 kg
Weight: 938 g
Handmade, two-piece alpine pole (Staxlstecken) made of hazel wood, bark-proof and semi-gloss
painted. Adapted and stably processed, black anodized aluminum screw connection.
Thin end always with rubber buffer, thick end with hand-forged solid tip.
From German traditional manufactory
Stable hazelnut wood left rind-proof, painted satin finish
One side with rubber buffer (against chiming), one side with hand-forged, massive steel tip bronzed black.
Black anodized aluminum screw connection
Length about 170 - 190 cm
Richtige Stocklänge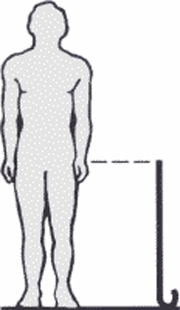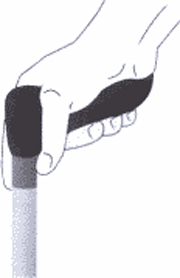 Hier zeigen wir Ihnen in unserem
Produktvideo
wie Sie die richtige Länge ausmessen und einen Holzstock leicht selbst kürzen können.
document.querySelector("form > input[data-mail='subject']").value = "Enquiry about article no.: " + vueApp.$store.getters.currentItemVariation.variation.number; document.addEventListener("onVariationChanged", function (e) { document.querySelector("form > input[data-mail='subject']").value = "Enquiry about article no.: " + vueApp.$store.getters.currentItemVariation.variation.number; });