Walking stick drinking stick AFTER THE CHURCH, knob handle and stick made of carbon, glass tube under the unscrewable handle, 100 cm
---
Standard length: 100 cm
Load capacity: 100 kg
Weight: 280 g
if(!document.getElementById('paypal-smart-payment-script')) { var script = document.createElement("script"); script.type = "module"; script.id = "paypal-smart-payment-script"; script.src = "https://cdn02.plentymarkets.com/nelb4lwvpm9a/plugin/38/paypal/js/smartPaymentScript.js"; script.setAttribute("data-client-id", "Aa75AvsRnx1OrlouICGs0y6TnJ2weorbG1kJxATb4PBP3rRFk2dzDSgbLqZKZLsJSHVRTDNNtykazwW3"); script.setAttribute("data-currency", "EUR"); script.setAttribute("data-client-token", "eyJicmFpbnRyZWUiOnsiYXV0aG9yaXphdGlvbkZpbmdlcnByaW50IjoiOWE1ZGZhNGM1YjhjZTJmZTE5ZDJkNmJiYTUzOTU5YWNhNWYxYmNlNzA1NjRhMWU4YTU0Y2FlYzNjMjZiYjE2M3xtZXJjaGFudF9pZD1yd3dua3FnMnhnNTZobTJuJnB1YmxpY19rZXk9ajJmYzJqcHhkZzZ2cDg0ZiZjcmVhdGVkX2F0PTIwMjMtMTEtMjdUMDM6MzM6MTQuODkyWiIsInZlcnNpb24iOiIzLXBheXBhbCJ9LCJwYXlwYWwiOnsiaWRUb2tlbiI6bnVsbCwiYWNjZXNzVG9rZW4iOiJBMjFBQU9OblFoMHJPazk2QTl4MGdWSHR5V0h1emx5RVdnWklFSV9Oc0VGVVR5Y1JVai02c0JNYkNKRGZxU1JQM3F4QzRNZy1TS1dOVEZXWVdCTDhZcTF6TXRubkR1bGl3In19"); script.setAttribute("data-append-trailing-slash", ""); script.setAttribute("data-locale", "en_GB"); document.body.appendChild(script); } else { var script = document.getElementById('paypal-smart-payment-script'); script.setAttribute("data-client-id", "Aa75AvsRnx1OrlouICGs0y6TnJ2weorbG1kJxATb4PBP3rRFk2dzDSgbLqZKZLsJSHVRTDNNtykazwW3"); script.setAttribute("data-currency", "EUR"); script.setAttribute("data-client-token", "eyJicmFpbnRyZWUiOnsiYXV0aG9yaXphdGlvbkZpbmdlcnByaW50IjoiOWE1ZGZhNGM1YjhjZTJmZTE5ZDJkNmJiYTUzOTU5YWNhNWYxYmNlNzA1NjRhMWU4YTU0Y2FlYzNjMjZiYjE2M3xtZXJjaGFudF9pZD1yd3dua3FnMnhnNTZobTJuJnB1YmxpY19rZXk9ajJmYzJqcHhkZzZ2cDg0ZiZjcmVhdGVkX2F0PTIwMjMtMTEtMjdUMDM6MzM6MTQuODkyWiIsInZlcnNpb24iOiIzLXBheXBhbCJ9LCJwYXlwYWwiOnsiaWRUb2tlbiI6bnVsbCwiYWNjZXNzVG9rZW4iOiJBMjFBQU9OblFoMHJPazk2QTl4MGdWSHR5V0h1emx5RVdnWklFSV9Oc0VGVVR5Y1JVai02c0JNYkNKRGZxU1JQM3F4QzRNZy1TS1dOVEZXWVdCTDhZcTF6TXRubkR1bGl3In19"); script.setAttribute("data-append-trailing-slash", ""); script.setAttribute("data-locale", "en_GB"); }
if (typeof paypal_plenty_sdk === 'undefined' || typeof renderPayPalButtons !== 'function') { document.addEventListener('payPalScriptInitialized', () => { renderPayPalButtons('65640f98e0289', 'paypal', 'buynow', 'rect', 'silver'); }); } else { renderPayPalButtons('65640f98e0289', 'paypal', 'buynow', 'rect', 'silver'); }
Beautiful carbon pommel stock in black with a removable glass vial under the handle. Due to the material used, the article is extremely light and yet, despite the screw thread absolutely stable For the perfect appearance incl. secret hiding place. The walking stick is loadable up to 100 kg and has a length of 100 cm. This eye-catching piece of cane-making art is manufactured in a French factory. The delivery includes a rubber buffer.
Beautiful pommel stick made of carbon in black, very light.
The pommel head can be twisted off, inside the stick there is a blown vial to remove and fill
loadable up to 100 kg body weight
length: 100 cm (can be shortened)
Top quality from a French cane manufacturer
Richtige Stocklänge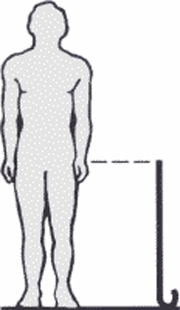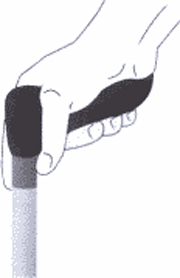 Hier zeigen wir Ihnen in unserem
Produktvideo
wie Sie die richtige Länge ausmessen und einen Holzstock leicht selbst kürzen können.
document.querySelector("form > input[data-mail='subject']").value = "Enquiry about article no.: " + vueApp.$store.getters.currentItemVariation.variation.number; document.addEventListener("onVariationChanged", function (e) { document.querySelector("form > input[data-mail='subject']").value = "Enquiry about article no.: " + vueApp.$store.getters.currentItemVariation.variation.number; });