Walking stick STONE GRAY, natural beech wood base colored green, 100% natural and biodegradable, decorative ring waxed black, 94 cm
---
Standard length: 94 cm
Load capacity: 100 kg
Weight: 270 g
if(!document.getElementById('paypal-smart-payment-script')) { var script = document.createElement("script"); script.type = "module"; script.id = "paypal-smart-payment-script"; script.src = "https://cdn02.plentymarkets.com/nelb4lwvpm9a/plugin/38/paypal/js/smartPaymentScript.js"; script.setAttribute("data-client-id", "Aa75AvsRnx1OrlouICGs0y6TnJ2weorbG1kJxATb4PBP3rRFk2dzDSgbLqZKZLsJSHVRTDNNtykazwW3"); script.setAttribute("data-currency", "EUR"); script.setAttribute("data-client-token", "eyJicmFpbnRyZWUiOnsiYXV0aG9yaXphdGlvbkZpbmdlcnByaW50IjoiYzQ5ZWMwODFkMTViZTc3NjAwZGVkMjIzNmQ0MDQ1YTY2NzNmMjUxNTVhMjdhZmI2ODMyYjNjNGI2MWZlYmY3N3xtZXJjaGFudF9pZD1yd3dua3FnMnhnNTZobTJuJnB1YmxpY19rZXk9ajJmYzJqcHhkZzZ2cDg0ZiZjcmVhdGVkX2F0PTIwMjMtMTItMDlUMDg6MDE6MjEuNDIxWiIsInZlcnNpb24iOiIzLXBheXBhbCJ9LCJwYXlwYWwiOnsiaWRUb2tlbiI6bnVsbCwiYWNjZXNzVG9rZW4iOiJBMjFBQU5HckRVRWl0bzVFbjQ4UHdaWVN4Skw1N3o0U2dIV0FrcWlQV3JSdV9XY0NoTDhjeDk2U2FNaW5CajVPZU9VdkdYeG5uY0VyMFVMcElNLWo3Y1pMNDhrak1nZEZnIn19"); script.setAttribute("data-append-trailing-slash", ""); script.setAttribute("data-locale", "en_GB"); document.body.appendChild(script); } else { var script = document.getElementById('paypal-smart-payment-script'); script.setAttribute("data-client-id", "Aa75AvsRnx1OrlouICGs0y6TnJ2weorbG1kJxATb4PBP3rRFk2dzDSgbLqZKZLsJSHVRTDNNtykazwW3"); script.setAttribute("data-currency", "EUR"); script.setAttribute("data-client-token", "eyJicmFpbnRyZWUiOnsiYXV0aG9yaXphdGlvbkZpbmdlcnByaW50IjoiYzQ5ZWMwODFkMTViZTc3NjAwZGVkMjIzNmQ0MDQ1YTY2NzNmMjUxNTVhMjdhZmI2ODMyYjNjNGI2MWZlYmY3N3xtZXJjaGFudF9pZD1yd3dua3FnMnhnNTZobTJuJnB1YmxpY19rZXk9ajJmYzJqcHhkZzZ2cDg0ZiZjcmVhdGVkX2F0PTIwMjMtMTItMDlUMDg6MDE6MjEuNDIxWiIsInZlcnNpb24iOiIzLXBheXBhbCJ9LCJwYXlwYWwiOnsiaWRUb2tlbiI6bnVsbCwiYWNjZXNzVG9rZW4iOiJBMjFBQU5HckRVRWl0bzVFbjQ4UHdaWVN4Skw1N3o0U2dIV0FrcWlQV3JSdV9XY0NoTDhjeDk2U2FNaW5CajVPZU9VdkdYeG5uY0VyMFVMcElNLWo3Y1pMNDhrak1nZEZnIn19"); script.setAttribute("data-append-trailing-slash", ""); script.setAttribute("data-locale", "en_GB"); }
if (typeof paypal_plenty_sdk === 'undefined' || typeof renderPayPalButtons !== 'function') { document.addEventListener('payPalScriptInitialized', () => { renderPayPalButtons('65742c85aa08a', 'paypal', 'buynow', 'rect', 'silver'); }); } else { renderPayPalButtons('65742c85aa08a', 'paypal', 'buynow', 'rect', 'silver'); }
A sturdy stick with a derby handle made from local beech. The gray coloring is not only a visual highlight, but also free of additives: 100% natural, climate-neutral and 100% biodegradable The wood is colored with natural wax and sealed against external influences. The decorative ring is made of beech wood and was waxed black. The walking stick ends with a slim rubber buffer.
Sturdy walking stick made from local beech with a derby handle
gray colored with 100% natural materials without additives
climate neutral and biodegradable; uploadable up to 100 Kg
Length 94cm, weight 270g
Richtige Stocklänge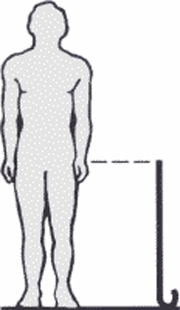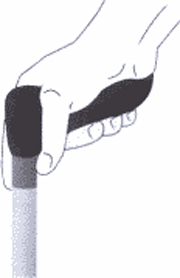 Hier zeigen wir Ihnen in unserem
Produktvideo
wie Sie die richtige Länge ausmessen und einen Holzstock leicht selbst kürzen können.
document.querySelector("form > input[data-mail='subject']").value = "Enquiry about article no.: " + vueApp.$store.getters.currentItemVariation.variation.number; document.addEventListener("onVariationChanged", function (e) { document.querySelector("form > input[data-mail='subject']").value = "Enquiry about article no.: " + vueApp.$store.getters.currentItemVariation.variation.number; });