Walking stick Tailcoat stick SIMPLICITY, knob handle chrome-plated, beech painted black, women and men
---
Standard length: 98 cm
Load capacity: 100 kg
Weight: 230 g
if(!document.getElementById('paypal-smart-payment-script')) { var script = document.createElement("script"); script.type = "module"; script.id = "paypal-smart-payment-script"; script.src = "https://cdn02.plentymarkets.com/nelb4lwvpm9a/plugin/38/paypal/js/smartPaymentScript.js"; script.setAttribute("data-client-id", "Aa75AvsRnx1OrlouICGs0y6TnJ2weorbG1kJxATb4PBP3rRFk2dzDSgbLqZKZLsJSHVRTDNNtykazwW3"); script.setAttribute("data-currency", "EUR"); script.setAttribute("data-client-token", "eyJicmFpbnRyZWUiOnsiYXV0aG9yaXphdGlvbkZpbmdlcnByaW50IjoiYzQ5ZWMwODFkMTViZTc3NjAwZGVkMjIzNmQ0MDQ1YTY2NzNmMjUxNTVhMjdhZmI2ODMyYjNjNGI2MWZlYmY3N3xtZXJjaGFudF9pZD1yd3dua3FnMnhnNTZobTJuJnB1YmxpY19rZXk9ajJmYzJqcHhkZzZ2cDg0ZiZjcmVhdGVkX2F0PTIwMjMtMTItMDlUMDg6MDE6MjEuNDIxWiIsInZlcnNpb24iOiIzLXBheXBhbCJ9LCJwYXlwYWwiOnsiaWRUb2tlbiI6bnVsbCwiYWNjZXNzVG9rZW4iOiJBMjFBQU5HckRVRWl0bzVFbjQ4UHdaWVN4Skw1N3o0U2dIV0FrcWlQV3JSdV9XY0NoTDhjeDk2U2FNaW5CajVPZU9VdkdYeG5uY0VyMFVMcElNLWo3Y1pMNDhrak1nZEZnIn19"); script.setAttribute("data-append-trailing-slash", ""); script.setAttribute("data-locale", "en_GB"); document.body.appendChild(script); } else { var script = document.getElementById('paypal-smart-payment-script'); script.setAttribute("data-client-id", "Aa75AvsRnx1OrlouICGs0y6TnJ2weorbG1kJxATb4PBP3rRFk2dzDSgbLqZKZLsJSHVRTDNNtykazwW3"); script.setAttribute("data-currency", "EUR"); script.setAttribute("data-client-token", "eyJicmFpbnRyZWUiOnsiYXV0aG9yaXphdGlvbkZpbmdlcnByaW50IjoiYzQ5ZWMwODFkMTViZTc3NjAwZGVkMjIzNmQ0MDQ1YTY2NzNmMjUxNTVhMjdhZmI2ODMyYjNjNGI2MWZlYmY3N3xtZXJjaGFudF9pZD1yd3dua3FnMnhnNTZobTJuJnB1YmxpY19rZXk9ajJmYzJqcHhkZzZ2cDg0ZiZjcmVhdGVkX2F0PTIwMjMtMTItMDlUMDg6MDE6MjEuNDIxWiIsInZlcnNpb24iOiIzLXBheXBhbCJ9LCJwYXlwYWwiOnsiaWRUb2tlbiI6bnVsbCwiYWNjZXNzVG9rZW4iOiJBMjFBQU5HckRVRWl0bzVFbjQ4UHdaWVN4Skw1N3o0U2dIV0FrcWlQV3JSdV9XY0NoTDhjeDk2U2FNaW5CajVPZU9VdkdYeG5uY0VyMFVMcElNLWo3Y1pMNDhrak1nZEZnIn19"); script.setAttribute("data-append-trailing-slash", ""); script.setAttribute("data-locale", "en_GB"); }
if (typeof paypal_plenty_sdk === 'undefined' || typeof renderPayPalButtons !== 'function') { document.addEventListener('payPalScriptInitialized', () => { renderPayPalButtons('6574254f408df', 'paypal', 'buynow', 'rect', 'silver'); }); } else { renderPayPalButtons('6574254f408df', 'paypal', 'buynow', 'rect', 'silver'); }
SIMPLICITY combines a clear design with a noble appearance. The straight lines create a simple elegance that can be far more expressive than the first glance suspects.
An elegant pommel stick with a high-quality, chrome-plated handle. Mounted on a glossy black beechwood stick. The stick ends with an elegant rubber buffer.
Be suitably equipped for every festival: easy to combine and still a statement in itself!
elegant walking stick with a shiny chrome-plated knob handle
sturdy, black high-gloss lacquered beechwood stick
elegant, non-slip rubber buffer made of special rubber, 230 g
suitable for women and men up to 100 kg, pole length approx. 94 cm (can be shortened easily)
Richtige Stocklänge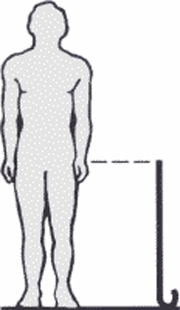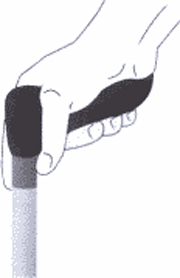 Hier zeigen wir Ihnen in unserem
Produktvideo
wie Sie die richtige Länge ausmessen und einen Holzstock leicht selbst kürzen können.
document.querySelector("form > input[data-mail='subject']").value = "Enquiry about article no.: " + vueApp.$store.getters.currentItemVariation.variation.number; document.addEventListener("onVariationChanged", function (e) { document.querySelector("form > input[data-mail='subject']").value = "Enquiry about article no.: " + vueApp.$store.getters.currentItemVariation.variation.number; });