walkingstick buffalohorn angle on bubingawood
---
Standard length: 96 cm
Load capacity: 100 kg
Weight: 348 g
if(!document.getElementById('paypal-smart-payment-script')) { var script = document.createElement("script"); script.type = "module"; script.id = "paypal-smart-payment-script"; script.src = "https://cdn02.plentymarkets.com/nelb4lwvpm9a/plugin/38/paypal/js/smartPaymentScript.js"; script.setAttribute("data-client-id", "Aa75AvsRnx1OrlouICGs0y6TnJ2weorbG1kJxATb4PBP3rRFk2dzDSgbLqZKZLsJSHVRTDNNtykazwW3"); script.setAttribute("data-currency", "EUR"); script.setAttribute("data-client-token", "eyJicmFpbnRyZWUiOnsiYXV0aG9yaXphdGlvbkZpbmdlcnByaW50IjoiOTJlOGUyNTc5NzNhODNiMGMzNThjYjQ0ZGYzNDkzZWJjN2FiOGRmN2Y0MDI5MTgwM2NlNmMxZjVlYjZjOWI5ZHxtZXJjaGFudF9pZD1yd3dua3FnMnhnNTZobTJuJnB1YmxpY19rZXk9ajJmYzJqcHhkZzZ2cDg0ZiZjcmVhdGVkX2F0PTIwMjMtMTItMDhUMTE6NTY6NTYuNDM2WiIsInZlcnNpb24iOiIzLXBheXBhbCJ9LCJwYXlwYWwiOnsiaWRUb2tlbiI6bnVsbCwiYWNjZXNzVG9rZW4iOiJBMjFBQU5YYU9oSm9tZE0zSVdaRGI5VWtYejdOXzJKdWhVTmh1MXdzNFJpUlNoQWppWE1Ga25FVDdRMG54YU9aRzFiN2JQTFJXYWZDaGVzZzV3ZXp1dG1XQVNETjhZZ3lnIn19"); script.setAttribute("data-append-trailing-slash", ""); script.setAttribute("data-locale", "en_GB"); document.body.appendChild(script); } else { var script = document.getElementById('paypal-smart-payment-script'); script.setAttribute("data-client-id", "Aa75AvsRnx1OrlouICGs0y6TnJ2weorbG1kJxATb4PBP3rRFk2dzDSgbLqZKZLsJSHVRTDNNtykazwW3"); script.setAttribute("data-currency", "EUR"); script.setAttribute("data-client-token", "eyJicmFpbnRyZWUiOnsiYXV0aG9yaXphdGlvbkZpbmdlcnByaW50IjoiOTJlOGUyNTc5NzNhODNiMGMzNThjYjQ0ZGYzNDkzZWJjN2FiOGRmN2Y0MDI5MTgwM2NlNmMxZjVlYjZjOWI5ZHxtZXJjaGFudF9pZD1yd3dua3FnMnhnNTZobTJuJnB1YmxpY19rZXk9ajJmYzJqcHhkZzZ2cDg0ZiZjcmVhdGVkX2F0PTIwMjMtMTItMDhUMTE6NTY6NTYuNDM2WiIsInZlcnNpb24iOiIzLXBheXBhbCJ9LCJwYXlwYWwiOnsiaWRUb2tlbiI6bnVsbCwiYWNjZXNzVG9rZW4iOiJBMjFBQU5YYU9oSm9tZE0zSVdaRGI5VWtYejdOXzJKdWhVTmh1MXdzNFJpUlNoQWppWE1Ga25FVDdRMG54YU9aRzFiN2JQTFJXYWZDaGVzZzV3ZXp1dG1XQVNETjhZZ3lnIn19"); script.setAttribute("data-append-trailing-slash", ""); script.setAttribute("data-locale", "en_GB"); }
if (typeof paypal_plenty_sdk === 'undefined' || typeof renderPayPalButtons !== 'function') { document.addEventListener('payPalScriptInitialized', () => { renderPayPalButtons('65730c5e888c5', 'paypal', 'buynow', 'rect', 'silver'); }); } else { renderPayPalButtons('65730c5e888c5', 'paypal', 'buynow', 'rect', 'silver'); }
An angle handle made of black cow horn, which turns out to be a true flatterer. Set on a stick of noble Bubingawood (similar to rosewood) in a great warm tone including fine jewelry ring. The stick has a slim rubber buffer.
Angle handle made of black cow horn
Stick made of bubinga wood, fine jewelery ring
Length 96 cm, easy to be shorten
Richtige Stocklänge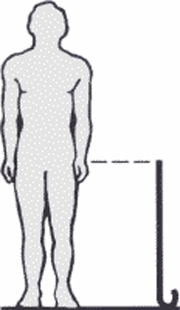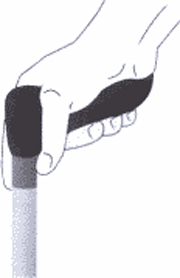 Hier zeigen wir Ihnen in unserem
Produktvideo
wie Sie die richtige Länge ausmessen und einen Holzstock leicht selbst kürzen können.
document.querySelector("form > input[data-mail='subject']").value = "Enquiry about article no.: " + vueApp.$store.getters.currentItemVariation.variation.number; document.addEventListener("onVariationChanged", function (e) { document.querySelector("form > input[data-mail='subject']").value = "Enquiry about article no.: " + vueApp.$store.getters.currentItemVariation.variation.number; });