Inspired by the painting -A Still Life of Flowers in a Wan-Li Vase- by Ambrosius Bosschaert the Elder (1537 - 1621), exhibited in the National Gallery, London. Gorgeous flower pattern, suitable for almost any outfit!
The derby handle made of sturdy cast resin (acrylic) is mounted on a stick made of light metal. In addition, the Derby handle is provided with a brass jewelry ring. The stick is height adjustable and has a matching rubber bumper.
With this stick you will not be overlooked and show good taste as well as understanding of art.
Height adjustable about 77-100 cm
Elegant derby handle made of sturdy cast resin (acrylic).
Pole made of sturdy aluminum, foldable 3 times, height adjustable from 82 cm to 92 cm (packing size approx. 30 cm).
Chic design based on a famous oil painting by A.Bosschaert the Elder.
Safe, non-slip rubber buffer made of special rubber.
Suitable for women and men up to 110 kg body weight.
Richtige Stocklänge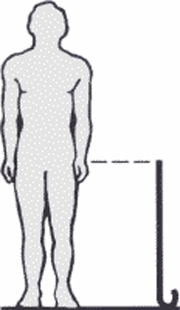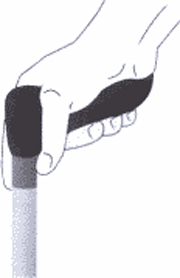 Hier zeigen wir Ihnen in unserem
Produktvideo
wie Sie die richtige Länge ausmessen und einen Holzstock leicht selbst kürzen können.