Walking cane, round grip, acacia, mottled middle
---
Standard length: 94 cm
Load capacity: 100 kg
Weight: 500 g
if(!document.getElementById('paypal-smart-payment-script')) { var script = document.createElement("script"); script.type = "module"; script.id = "paypal-smart-payment-script"; script.src = "https://cdn02.plentymarkets.com/nelb4lwvpm9a/plugin/38/paypal/js/smartPaymentScript.js"; script.setAttribute("data-client-id", "Aa75AvsRnx1OrlouICGs0y6TnJ2weorbG1kJxATb4PBP3rRFk2dzDSgbLqZKZLsJSHVRTDNNtykazwW3"); script.setAttribute("data-currency", "EUR"); script.setAttribute("data-client-token", "eyJicmFpbnRyZWUiOnsiYXV0aG9yaXphdGlvbkZpbmdlcnByaW50IjoiZTRhM2NlOGUxNzA3ZjQzMjc3NjZiMDc0NDA2NzNhOTIxMDRkNGNhNjZmNmY0OWMxMGNmNTllOGMyYTllOWM5MXxtZXJjaGFudF9pZD1yd3dua3FnMnhnNTZobTJuJnB1YmxpY19rZXk9ajJmYzJqcHhkZzZ2cDg0ZiZjcmVhdGVkX2F0PTIwMjMtMTAtMzBUMjA6MzU6MjYuNzA0WiIsInZlcnNpb24iOiIzLXBheXBhbCJ9LCJwYXlwYWwiOnsiaWRUb2tlbiI6bnVsbCwiYWNjZXNzVG9rZW4iOiJBMjFBQU15QnVpZWxVMzNOSDJvanBiRGx0SnZUUWpJaHpsVm5VZW5kcWgxNEZUMDBTTkFVbHk0bkloeE1sRE1iWlM1OU43M0J2X1BFN1UzaU9WY0F3WnFDazV0Ukx0TXB3In19"); script.setAttribute("data-append-trailing-slash", ""); script.setAttribute("data-locale", "en_GB"); document.body.appendChild(script); } else { var script = document.getElementById('paypal-smart-payment-script'); script.setAttribute("data-client-id", "Aa75AvsRnx1OrlouICGs0y6TnJ2weorbG1kJxATb4PBP3rRFk2dzDSgbLqZKZLsJSHVRTDNNtykazwW3"); script.setAttribute("data-currency", "EUR"); script.setAttribute("data-client-token", "eyJicmFpbnRyZWUiOnsiYXV0aG9yaXphdGlvbkZpbmdlcnByaW50IjoiZTRhM2NlOGUxNzA3ZjQzMjc3NjZiMDc0NDA2NzNhOTIxMDRkNGNhNjZmNmY0OWMxMGNmNTllOGMyYTllOWM5MXxtZXJjaGFudF9pZD1yd3dua3FnMnhnNTZobTJuJnB1YmxpY19rZXk9ajJmYzJqcHhkZzZ2cDg0ZiZjcmVhdGVkX2F0PTIwMjMtMTAtMzBUMjA6MzU6MjYuNzA0WiIsInZlcnNpb24iOiIzLXBheXBhbCJ9LCJwYXlwYWwiOnsiaWRUb2tlbiI6bnVsbCwiYWNjZXNzVG9rZW4iOiJBMjFBQU15QnVpZWxVMzNOSDJvanBiRGx0SnZUUWpJaHpsVm5VZW5kcWgxNEZUMDBTTkFVbHk0bkloeE1sRE1iWlM1OU43M0J2X1BFN1UzaU9WY0F3WnFDazV0Ukx0TXB3In19"); script.setAttribute("data-append-trailing-slash", ""); script.setAttribute("data-locale", "en_GB"); }
if (typeof paypal_plenty_sdk === 'undefined' || typeof renderPayPalButtons !== 'function') { document.addEventListener('payPalScriptInitialized', () => { renderPayPalButtons('654020195294a', 'paypal', 'buynow', 'rect', 'silver'); }); } else { renderPayPalButtons('654020195294a', 'paypal', 'buynow', 'rect', 'silver'); }
This robust and fine walking cane with a round grip is bent out of one piece of solid acacia wood. After that it is mottled middle strong. Equipped with a fitting rubber buffer.
Richtige Stocklänge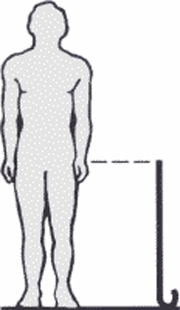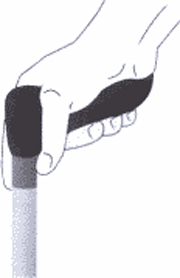 Hier zeigen wir Ihnen in unserem
Produktvideo
wie Sie die richtige Länge ausmessen und einen Holzstock leicht selbst kürzen können.
document.querySelector("form > input[data-mail='subject']").value = "Enquiry about article no.: " + vueApp.$store.getters.currentItemVariation.variation.number; document.addEventListener("onVariationChanged", function (e) { document.querySelector("form > input[data-mail='subject']").value = "Enquiry about article no.: " + vueApp.$store.getters.currentItemVariation.variation.number; });