Walking stick walking stick SCALA, slender Fritz handle mirror polished, floor beech satin finished black, rubber buffer
---
Lagerlänge: 94 cm
Belastbarkeit: 80 kg
Gewicht: 280 g
if(!document.getElementById('paypal-smart-payment-script')) { var script = document.createElement("script"); script.type = "module"; script.id = "paypal-smart-payment-script"; script.src = "https://cdn02.plentymarkets.com/nelb4lwvpm9a/plugin/16/paypal/js/smartPaymentScript.js"; script.setAttribute("data-client-id", "Aa75AvsRnx1OrlouICGs0y6TnJ2weorbG1kJxATb4PBP3rRFk2dzDSgbLqZKZLsJSHVRTDNNtykazwW3"); script.setAttribute("data-currency", "EUR"); script.setAttribute("data-client-token", "eyJicmFpbnRyZWUiOnsiYXV0aG9yaXphdGlvbkZpbmdlcnByaW50IjoiZjg0MzkzYmJjNTNiOGViYWZkMjFmYmRlNmM0NGRkYzljNWM0MzI0ZGEzMjJmY2JlYzRiMGVmOTZjZDkyY2VmMHxtZXJjaGFudF9pZD1yd3dua3FnMnhnNTZobTJuJnB1YmxpY19rZXk9ajJmYzJqcHhkZzZ2cDg0ZiZjcmVhdGVkX2F0PTIwMjItMTItMDNUMTY6MzA6MTIuNzUxWiIsInZlcnNpb24iOiIzLXBheXBhbCJ9LCJwYXlwYWwiOnsiaWRUb2tlbiI6bnVsbCwiYWNjZXNzVG9rZW4iOiJBMjFBQU92R1h6MnVmMFd3b3RhSTZVYWYzRGd2V3RyaDdpWmRPWkhvYzdwZlR5OVAzelVHdDFsNVE3OUxzalo4blpVYVRxbGRWbTBBTUVDVGJ3R2pWUnRKS3hJcVp2RFB3In19"); script.setAttribute("data-append-trailing-slash", ""); script.setAttribute("data-locale", "de_DE"); document.body.appendChild(script); }
if(typeof renderPayPalButtons === 'function') { renderPayPalButtons('638b7bc7d4e67', 'paypal', 'buynow', 'rect', 'silver'); } else { document.addEventListener('payPalScriptInitialized', () => { renderPayPalButtons('638b7bc7d4e67', 'paypal', 'buynow', 'rect', 'silver'); }); }
---
This noble stick with a mirror-polished and finely chased Derby handle is ideal both when visiting Milan Scala, as well as in your everyday life. This stick always gives you a special fine and festive look. The handle is mounted on a stick made of solid beech wood, stained black and painted satin finish, which ends with a slim rubber buffer.
Very comfortable, mirror-polished and finely chiselled Fritz grip
Pole made of European beech wood stained black and painted satin finish
Suitable for ladies and gentlemen up to 100 kg, length approx. 94 (shortenable) incl. Rubber buffer
Top quality Made in Germany
Richtige Stocklänge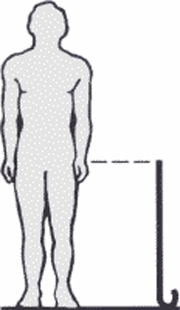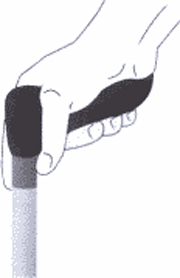 Hier zeigen wir Ihnen in unserem
Produktvideo
wie Sie die richtige Länge ausmessen und einen Holzstock leicht selbst kürzen können.
document.querySelector("form > input[data-mail='subject']").value = "Anfrage zu Artikel Nr.: " + vueApp.$store.getters.currentItemVariation.variation.number; document.addEventListener("onVariationChanged", function (e) { document.querySelector("form > input[data-mail='subject']").value = "Anfrage zu Artikel Nr.: " + vueApp.$store.getters.currentItemVariation.variation.number; });