Walking stick FLORENZ MOOREICHE, silver-plated handle, ash wood stained black gray
---
Standard length: 96 cm
Load capacity: 100 kg
Weight: 339 g
if(!document.getElementById('paypal-smart-payment-script')) { var script = document.createElement("script"); script.type = "module"; script.id = "paypal-smart-payment-script"; script.src = "https://cdn02.plentymarkets.com/nelb4lwvpm9a/plugin/38/paypal/js/smartPaymentScript.js"; script.setAttribute("data-client-id", "Aa75AvsRnx1OrlouICGs0y6TnJ2weorbG1kJxATb4PBP3rRFk2dzDSgbLqZKZLsJSHVRTDNNtykazwW3"); script.setAttribute("data-currency", "EUR"); script.setAttribute("data-client-token", "eyJicmFpbnRyZWUiOnsiYXV0aG9yaXphdGlvbkZpbmdlcnByaW50IjoiMDUyNzQ0M2VjZjE0NGM0ZTY1ZmNlODcwZGNmZjk1NmYwM2IxMzYwMmE1NDQzN2UzY2I0Njc4ODc1NjUwZjAxZnxtZXJjaGFudF9pZD1yd3dua3FnMnhnNTZobTJuJnB1YmxpY19rZXk9ajJmYzJqcHhkZzZ2cDg0ZiZjcmVhdGVkX2F0PTIwMjMtMDgtMjNUMTQ6NDE6NDkuNDQ5WiIsInZlcnNpb24iOiIzLXBheXBhbCJ9LCJwYXlwYWwiOnsiaWRUb2tlbiI6bnVsbCwiYWNjZXNzVG9rZW4iOiJBMjFBQU9lSVdUN3Q1eXBCVzNzZk1rNE1OWEM3UkJLSFVFcXVObmxjWmctd0ZIWVFwUHB1MWxlcXd3Z0ZreXNnZFJDcUFXcThoVzhsWkpRVGh5NGlqSzdTUFpVRml1VE9nIn19"); script.setAttribute("data-append-trailing-slash", ""); script.setAttribute("data-locale", "en_GB"); document.body.appendChild(script); } else { var script = document.getElementById('paypal-smart-payment-script'); script.setAttribute("data-client-id", "Aa75AvsRnx1OrlouICGs0y6TnJ2weorbG1kJxATb4PBP3rRFk2dzDSgbLqZKZLsJSHVRTDNNtykazwW3"); script.setAttribute("data-currency", "EUR"); script.setAttribute("data-client-token", "eyJicmFpbnRyZWUiOnsiYXV0aG9yaXphdGlvbkZpbmdlcnByaW50IjoiMDUyNzQ0M2VjZjE0NGM0ZTY1ZmNlODcwZGNmZjk1NmYwM2IxMzYwMmE1NDQzN2UzY2I0Njc4ODc1NjUwZjAxZnxtZXJjaGFudF9pZD1yd3dua3FnMnhnNTZobTJuJnB1YmxpY19rZXk9ajJmYzJqcHhkZzZ2cDg0ZiZjcmVhdGVkX2F0PTIwMjMtMDgtMjNUMTQ6NDE6NDkuNDQ5WiIsInZlcnNpb24iOiIzLXBheXBhbCJ9LCJwYXlwYWwiOnsiaWRUb2tlbiI6bnVsbCwiYWNjZXNzVG9rZW4iOiJBMjFBQU9lSVdUN3Q1eXBCVzNzZk1rNE1OWEM3UkJLSFVFcXVObmxjWmctd0ZIWVFwUHB1MWxlcXd3Z0ZreXNnZFJDcUFXcThoVzhsWkpRVGh5NGlqSzdTUFpVRml1VE9nIn19"); script.setAttribute("data-append-trailing-slash", ""); script.setAttribute("data-locale", "en_GB"); }
if (typeof paypal_plenty_sdk === 'undefined' || typeof renderPayPalButtons !== 'function') { document.addEventListener('payPalScriptInitialized', () => { renderPayPalButtons('64e61bc7cdea6', 'paypal', 'buynow', 'rect', 'silver'); }); } else { renderPayPalButtons('64e61bc7cdea6', 'paypal', 'buynow', 'rect', 'silver'); }
The finely silver-plated and slightly chiselled Derby handle impresses with its finely curved, slightly tapered shape. The stick is made of ash wood, which gets a black-gray tone through the staining and is therefore very noble and absolutely compatible with the silver-plated handle. A real eye-catcher due to the great combination and the pronounced grain, which gives the walking stick an almost mystical look! As a conclusion, the stick has a slim rubber buffer at the end.
Very comfortable, finely silver-plated and finely chased derby handle
Suitable for women and men
Stick made of ash wood, stained black and gray with fine grain
Stable and high-quality walking stick from Spanish manufacture
Length: 96 cm (can be shortened), loadable up to 100 kg body weight
Richtige Stocklänge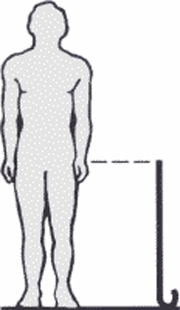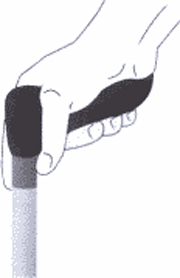 Hier zeigen wir Ihnen in unserem
Produktvideo
wie Sie die richtige Länge ausmessen und einen Holzstock leicht selbst kürzen können.
document.querySelector("form > input[data-mail='subject']").value = "Enquiry about article no.: " + vueApp.$store.getters.currentItemVariation.variation.number; document.addEventListener("onVariationChanged", function (e) { document.querySelector("form > input[data-mail='subject']").value = "Enquiry about article no.: " + vueApp.$store.getters.currentItemVariation.variation.number; });